GKN Additive, a subsidiary of the British aerospace and automotive corporation GKN, has announced plans to locally produce and warehouse metal additive manufacturing powders in Europe. Recognizing a high demand for in-stock material within the region, GKN explains that customers are often put through longer lead times and time-to-market as they wait for their materials to be delivered.
GKN Additive will now distribute gas and water atomized powders for the European metal 3D printing market through its GKN Additive Materials business segment, based at its facility in Germany. 
GKN Additive Materials merger
GKN Additive Materials was formed in March 2019 after GKN Additive opted to merge its expertise with GKN Hoeganaes, the parent company's metal powder manufacturer.
GKN Hoeganaes produces over 300,000 tons of metal powders per year from facilities across the world. Its high-volume facility in Buzau, Romania, recently completed the first trials of the new water-atomized ANCOR AM 4600 and ANCOR AM DP600 low alloy steel powders for use in automotive and structural applications. These materials are available for development activities in laser powder bed fusion (LPBF) and direct energy deposition (DED) 3D printing applications.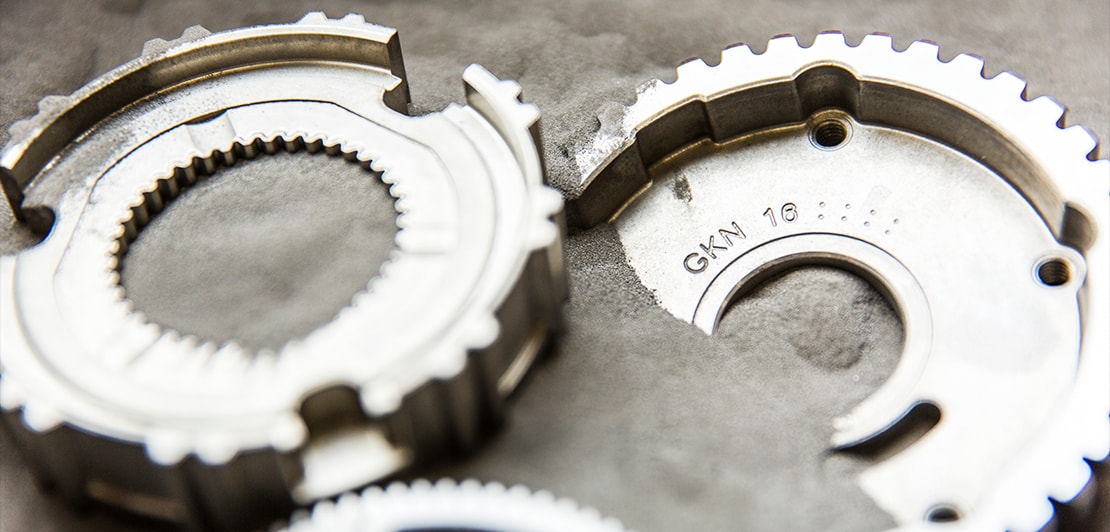 In addition to its site in Buzau, GKN Additive also conducts powder production at sites in Gallatin, Tennessee, and Bazhou. As powders are shipped from outside the region, material deliveries to Europe from GKN Additive can typically take between four to six weeks to complete. With such a long lead time, the company states that potential customers have been unable to forecast prototyping projects as they often require powders within the week.
Under the new production and warehousing plan, GKN Additive Materials will stock standard AM-powders like 316L, 17-4PH and 20MnCr5 in its facility in Hueckeswagen, Germany. Custom materials developed specifically for customers in the region will also be stored at this site to help fulfill order on demand.
From the first to the fourth industrial revolution
GKN is an experienced British manufacturing firm with origins tracing back to 1759, amid the start of the first industrial revolution. Now aiming to retain at the forefront of the fourth industrial revolution, the company is developing many of its businesses to include 3D printing. 
In 2018 GKN Aerospace placed a significant emphasis on 3D printing in the manufacturing chain during the Farnborough Airshow. The company also has a $17.8 million five-year agreement with Oak Ridge National Laboratory (ORNL) to develop large-scale titanium parts for aerospace using additive manufacturing. As part of the agreement, GKN Aerospace has commissioned a new large scale additive manufacturing production cell for developing aircraft components. 
GKN Powder Metallurgy (PM) is one of the largest global producers of metal powder for the AM industry. The company has several key partnerships with major 3D printing organizations such as EOS and HP. Recently, GKN PM acquired specialist polymer 3D printing service provider FORECAST 3D in order to expand its additive capabilities. 
GKN Additive will be exhibiting at the Formnext 2019 show from November 19-22, in Hall 12.1, Stand C51.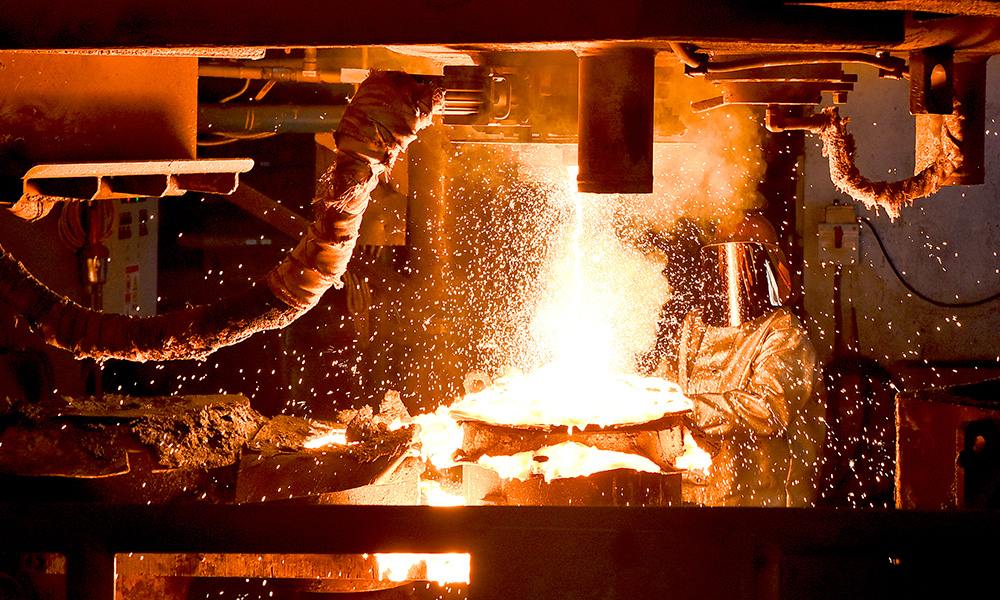 Subscribe to the 3D Printing Industry newsletter for the latest news in additive manufacturing. You can also stay connected by following us on Twitter and liking us on Facebook.
Looking for a career in additive manufacturing? Visit 3D Printing Jobs for a selection of roles in the industry. 
Featured image shows high capacity water atomization process at GKN's Buzau plant in Romania. Photo via GKN.