GKN Additive, a subsidiary of the British aerospace and automotive corporation GKN, has announced a new sub-brand, GKN Additive Materials. The branch is formed by combining the expertise of GKN Additive with GKN Hoeganaes, the parent company's metal powder manufacturer.
Guido Degen, President Additive Manufacturing at GKN Powder Metallurgy, said, "We can now deliver advanced digital powders, specialized for precision and function."
"As the AM manufacturing process becomes more defined, the ability to design and customize digital powders will create new markets, enhance machine performance and reduce costs for our customers."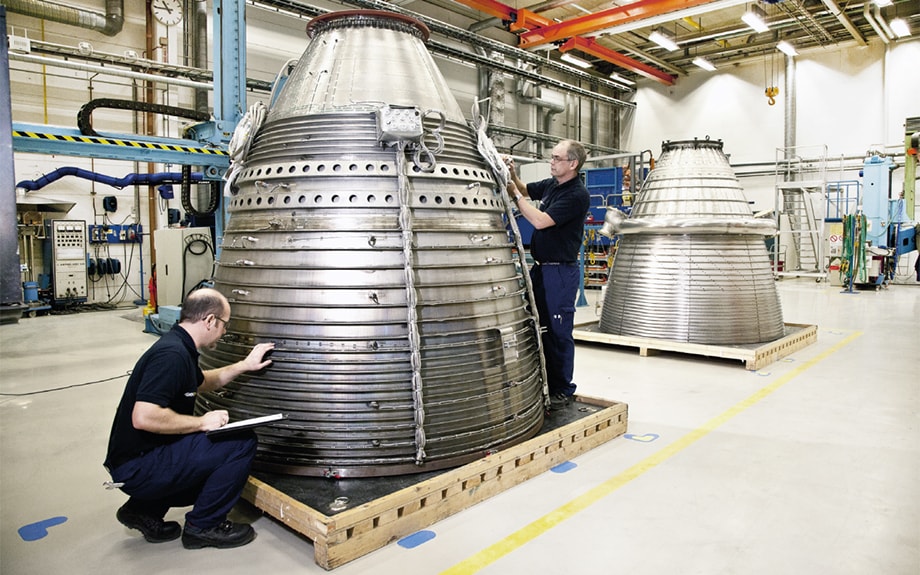 AM powder manufacturing
One of the oldest British manufacturing companies, GKN has expanded its business to include 3D printing, in recent years. Last year GKN Aerospace appeared at the Farnborough Airshow with an emphasis on the use of 3D printing in the manufacturing chain. Moreover, GKN Powder Metallurgy (PM) group is one of the largest producers of metal powder for the AM industry. With manufacturing facilities in 28 locations worldwide, GKN PM produces 300,000 tons of power every year, and 13,000,000 parts every day.
On GKN's production capacities, Chris Schade, Director Additive Materials & Site Director Cinnaminson at GKN, said, "We are working with a wide range of companies to tailor material solutions for their AM needs to advance the AM industry as a whole."
"Currently, GKN Additive is developing materials for AM machine suppliers, AM parts producers, and directly with the automotive manufacturing companies."
Schade continued, "This is a similar journey that Hoeganaes has traveled in conventional PM where we take advantage of our "digital powder network" to develop custom alloy solutions for materials ranging from sheet steels to soft magnetic alloys as well as standard wrought grades used in structural and automotive parts."
In addition to materials manufacturing, GKN Powder Metallurgy is also working on R&D with HP to develop metal binder jetting 3D printer, HP Metal Jet.
From powder to 3D printing 
With GKN Additive Materials and GKN Additive Components in the same group, GKN Additive is now a complete powder to part manufacturing service. Degen explained, "Our entire business is about transforming powder into parts, powder is our key ingredient and at the center of everything we do."
"Our unique advantage – having powder and parts under one roof – allows us to combine internal process and materials knowledge to get a better understanding of the impact of materials in processes."
2019 3D Printing Awards are almost here. Take a minute to vote best metal 3D printer.
To learn more about metal additive manufacturing, subscribe to our 3D printing newsletter and join us on Facebook and Twitter.
Visit our 3D Printing Jobs site to start a career in manufacturing. 
Featured image shows GKN Aerospace used a wire laser additive manufacturing method to reinforce and join parts in the Vulcain 2 demonstration nozzle. Photo via GKN.