Researchers from the US and Mexico are looking to better understand the rheological and printability characteristics of nutrient-rich 3D printed foods.
While 3D printed food products do make for the occasional playful headline, they also have serious potential to provide target populations with the specific nutrients they need. As such, one of the more promising reasons to advance food additive manufacturing is the prospect of personalized nutrition.
However, for individualized nutrition to cover a wide variety of needs based on a balanced diet, printing formulations composed of fruits, vegetables, grains, and perhaps even animal products are needed.
Custom food formulations with complex multi-ingredient mixtures have proven difficult to 3D print with extrusion-based methods in the past. This can largely be attributed to a lack of understanding of how food behaves during the printing process, so there's an ongoing need to delve deeper into the effects of rheology on the printability of edible materials.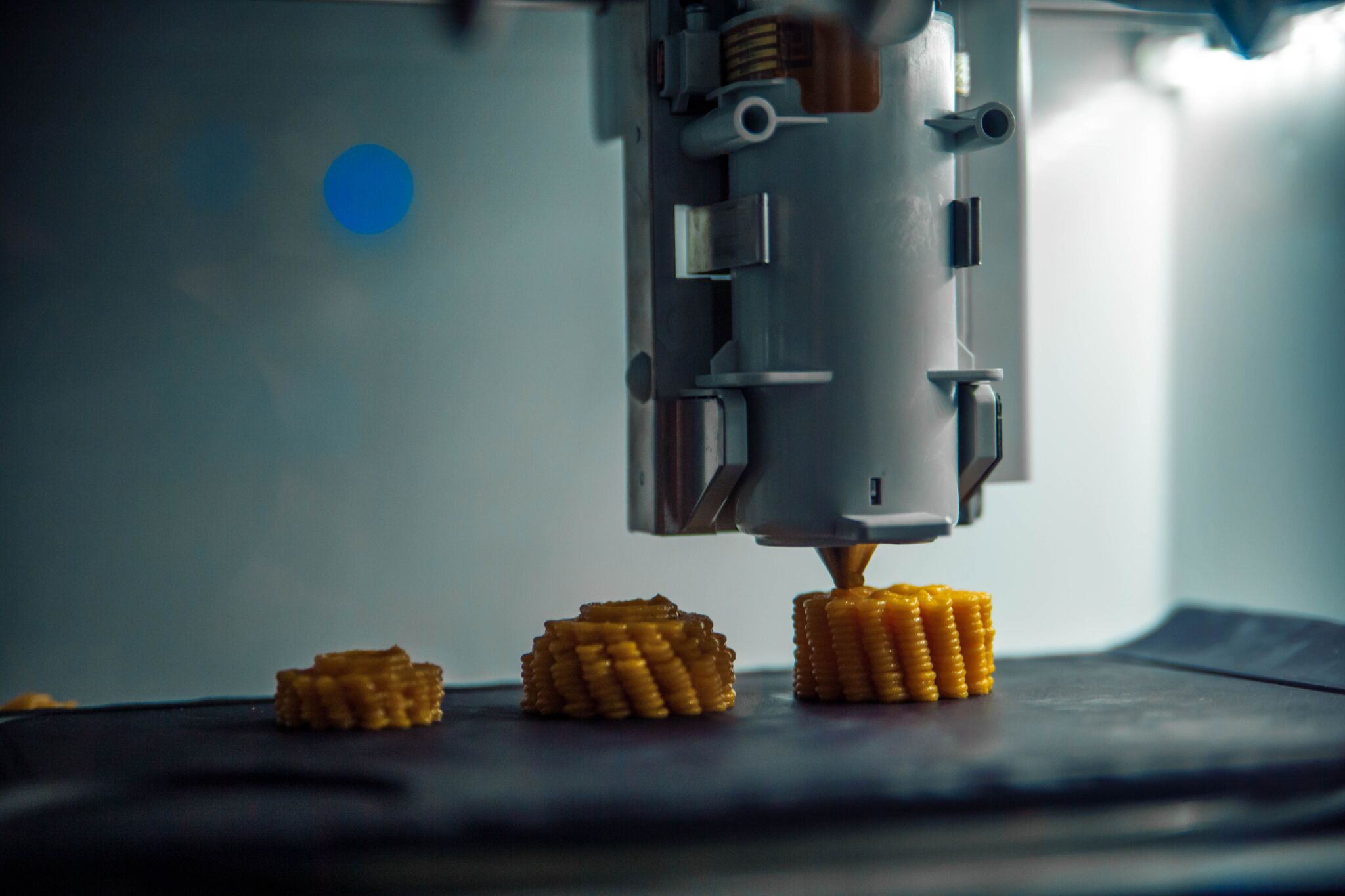 From orange peel to insect flour
In the present study, the research team prepared several nutritional printing formulations containing up to nine different ingredients, including sustainable proteins such as insect flour and by-products like orange peel.
With the ultimate aim of evaluating and correlating the rheological properties and printability of the formulations, the researchers varied parameters like the concentration of pregelatinized corn starch (4–10%) and printing temperature (27–47 °C).
The food inks were rheologically characterized via an amplitude sweep, shear-viscosity test, shear-recovery test, time-dependent shear test, temperature ramps, and temperature sweep in the oscillatory mode. Similarly, the printability of the inks was evaluated with digital image analysis of the printed structures' geometric features.
What did the results show?
Looking at the results, increasing the nozzle temperature of the 3D printer had the effect of reducing the stress at collapse values of the printed structures.
On the other hand, increasing the pregelatinized starch concentration from 4% to 10% greatly boosted the yield stress and the storage modulus of the printed food from 87.5 to 883.2 Pa and 1004.9 to 2620.9 Pa, respectively. However, these rheological parameters didn't correlate with improved printability. In fact, the printability evaluation showed that the 6% and 8% formulations actually exhibited better printability than the 10% ink.
Ultimately, the results indicate that both rheology and printability analyses must be carried out when 3D printing multi-ingredient food formulations. Higher concentrations are not indicative of superior printability, and while rheological properties do have an impact on material properties, they don't always accurately predict how a 3D printed structure might behave post-extrusion.
The researchers state that more research will be needed in order to develop new techniques to evaluate edible 3D printing materials better. Still, the team believes its work could act as a design template for future studies looking to engineer individualized nutritional inks for additive manufacturing.
Further details of the study can be found in the paper titled 'Evaluation of rheology and printability of 3D printing nutritious food with complex formulations'.
Although small, there is also an entire industry dedicated to food 3D printing technology. China-based 3D printer manufacturer Wiiboox recently launched its new food 3D printing extruder. Named LuckyBot, the device can be integrated with a wide variety of standard desktop 3D printers to transform them into dedicated food printers. LuckyBot retails at $159 and is compatible with chocolate, peanut butter, cream, cheese, jam, mashed potatoes, salad dressings, and other soft foods.
Elsewhere, France-based food 3D printing firm Digital Patisserie announced the launch of its new pastry 3D printer, the Patiss3. Reportedly inspired by 3D printing technology developed at MIT, the extrusion-based system is aimed at pastry chefs, restaurants, and industrial biscuit factories, enabling users to fabricate edible freeform shapes at high speeds.
Subscribe to the 3D Printing Industry newsletter for the latest news in additive manufacturing. You can also stay connected by following us on Twitter, liking us on Facebook, and tuning into the 3D Printing Industry YouTube Channel.
Looking for a career in additive manufacturing? Visit 3D Printing Jobs for a selection of roles in the industry.
Featured image shows food from a Foodini machine. Photo via Natural Machines.