In January 2019, the European Space Agency (ESA) and German technology group OHB SE launched a consortium to develop a large-scale 3D printer for use in zero-gravity conditions. Named the IMPERIAL Project, the consortium includes German aerospace company Sonaca Group, Portuguese 3D printer provider BEEVERYCREATIVE, and Ireland's Athlone Institute of Technology (AIT).
In a recent interview for RTÉ Dr. Sean Lyons, Dean of the Faculty of Engineering and Informatics at AIT, Dr. Ugo Lafont and Dr. Advenit Makaya, ESA IMPERIAL Project coordinators, have revealed further details about the joint undertaking. One of the biggest revelations is that the 3D printer in development will reportedly be able to produce objects larger than itself – unconstrained by the size of the print bed.
Microgravity 3D printing 
Placing 3D printers in space overcomes the astronomical challenge of resourcing in a wholly inhospitable environment. The provide astronauts with the ability to fabricate practically anything on demand, from tools and spare parts to, potentially, shelters on Mars, custom trusses, and reflectors.
In 2018, through Project MELT, ESA became the recipient of its first microgravity 3D printer. Made to work with high temperature thermoplastics like PEEK, the Project MELT machine is a prototype and won't be making it aboard the International Space Station (ISS) anytime soon. However, it was made by some of the same collaborators as the new IMPERIAL Project. As such, it would be logical to assume that discoveries made in the development and testing of the Project MELT 3D printer will be applied to Project IMPERIAL.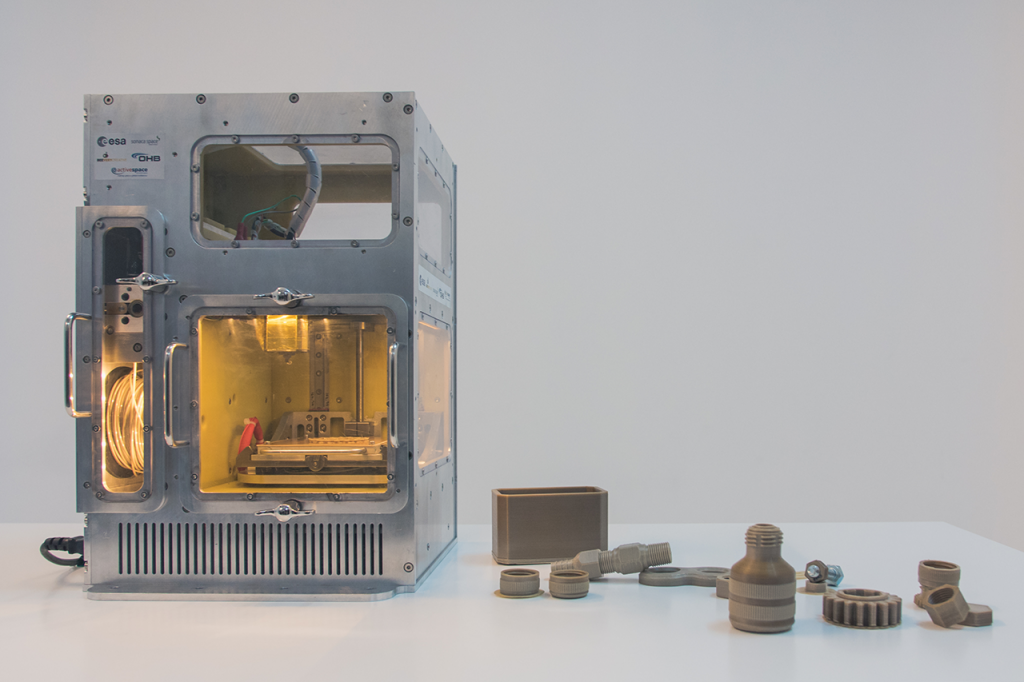 A 3D printer building bigger than the sum of its parts
Like Project MELT, the IMPERIAL Project is expected to run for two years. It will also be concerned with 3D printing high performance thermoplastics.
For AIT's part in this project, Dr. Lyons says, "Using cutting-edge material science, we're going to design components that can be modified or configured for printing in zero gravity conditions on board the International Space Station."
To determine the parts required by astronauts, AIT and other consortium members have a direct up-link connection with the ISS so they can better understand design constraints. So far, example components include replacement parts, i.e. broken door handles, and arm casts in case of injury.
"It's not as simple as if the project was terrestrially-based," explains Dr. Lyons, "We obviously can't go up to discuss our designs with the astronauts or train them how to use this technology in person."
In relation to the larger parts discussed by Dr. Lyons, i.e. arm casts, ESA's Dr. Lafont and Dr. Makaya add:
"It's the ability of the new 3D printer to produce items far larger than itself that will be crucial to the project."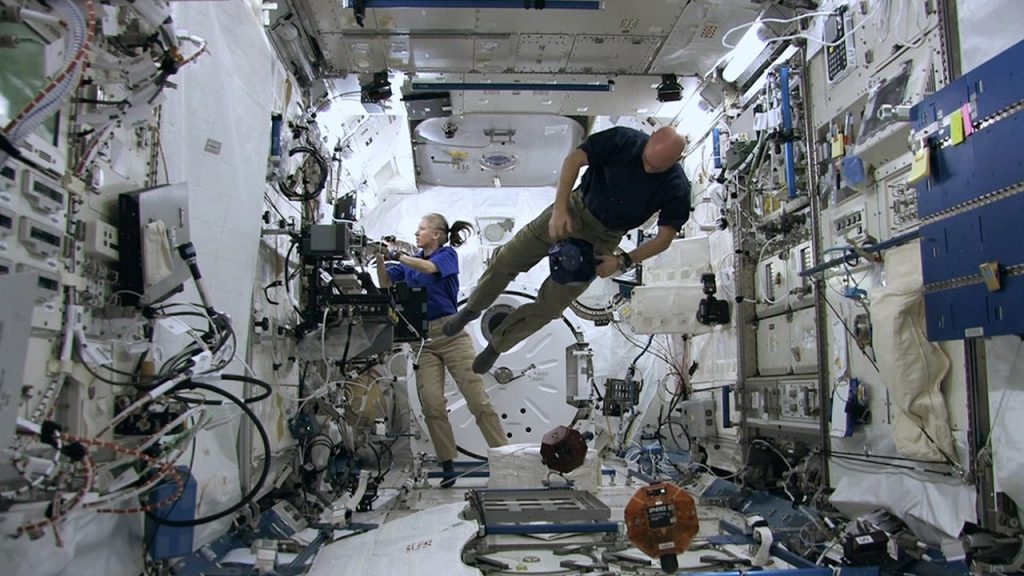 Cabin space is of course a critical barrier to any activities in space. As seen in the Project MELT prototype, and the Made In Space Additive Manufacturing Facility (AMF) currently in operation aboard the ISS, 3D printers must be compacted to fit within the station's equipment racks. One way of expanding the printable area currently being explored, is robotic-arm aided extrusion.
Vote for your Aerospace Application of the Year and more in the 2019 3D Printing Industry Awards. For more of the latest additive manufacturing news and research developments subscribe to the free 3D Printing Industry newsletter, like us on Facebook and follow us on Twitter.
Featured image shows a floating European Space Agency astronaut patch containing flags of all the member states in the International Space Station's cupola window. Photo via ESA/NASA