Californian micro-gravity engineering company Made In Space (MIS) has revealed further details of the in-space additive manufacturing project Archinaut.
Made in Space leads the program, which is contracted by NASA, and joined by a subsea engineering and tech company Oceaneering, and Northrop Grumman. Announced in 2015, the project's main aim is to provide an innovative means of creating large-scale structures in space. According to a blog post on Made In Space's Medium platform,
It is the first platform specifically designed to create large structures for space, in space.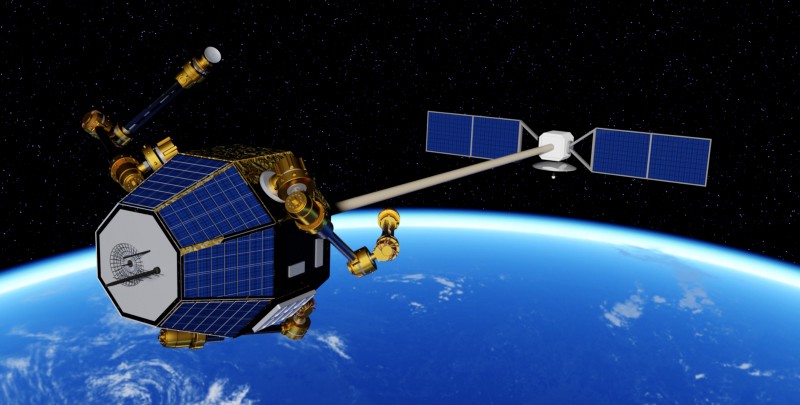 Building the next space station
Made In Space recently partnered with Axiom Space to support the building of the "world's first private commercial space station." However as MIS point out, building the International Space Station's (ISS) successor may require an alternative manufacturing approach. 3D Printing Industry held an interview with Made In Space's Justin Kugler to learn more about the company's manufacturing plans for the future.
The ISS is largest man-made structure to reach space so far. But according to MIS the construction approach, that took more than 10 years to complete and billions of dollars, will not scale for future demand.
MIS envisages future beyond-Earth construction that "includes residences, industrial facilities, and transport stations" but to reach these goals we require "platforms that allow us to manufacture and assemble large space systems in space." Made in Space's answer to this problem, is the Archinaut system.
How Archinaut works
The Archinaut's basic configuration is "a system integrated into a satellite and includes a space-capable manufacturing unit, assembly robotics, feedstock, and some prefabricated components." In a concept video released by TechCrunch, the Archinaut is shown feeding metal construction poles out of the center of its body using robotic arms that is also uses to assemble into an interconnected scaffold.
One of the main attractions of the Archinaut system is that it enables structures to be built that are much larger than itself. This is crucial to in-space manufacturing since large production systems cannot feasibly be launched from earth. Such optimized systems "include reflectors, antennae, trusses, booms, radiators." 
The goal for 2017 through 2018 is to prove Archinaut's additive manufacturing capabilities in micro-gravtiy and off-world conditions. In 2019 and beyond Made in Space hope to be able to provide an on-orbit demo of the system, and sell it for commercial use.
For the latest space 3D printing news, subscribe to our newsletter and follow us on twitter. 
With the 3D Printing Industry Awards taking place this month in London, make sure to place your votes to decide the winners. 
Featured image shows the three stages of Archinaut assembling a satellite platform. Image via Made In Space.