Creaform, a Canada-headquartered measurement system manufacturer, has just launched its latest 3D scanner – the MetraSCAN BLACK.
Focused on speed and portability, the MetraSCAN is aimed at manufacturing and metrology professionals that spend much of their time in a dynamic manufacturing environment. The optical coordinate measurement machine (CMM) claims to be able to withstand any production conditions, including part movement and floor vibration. Backed by metrology-grade blue laser technology, the MetraSCAN can be used at any stage of the manufacturing process, including product design, QC and QA, maintenance and repair, and even for reverse engineering purposes.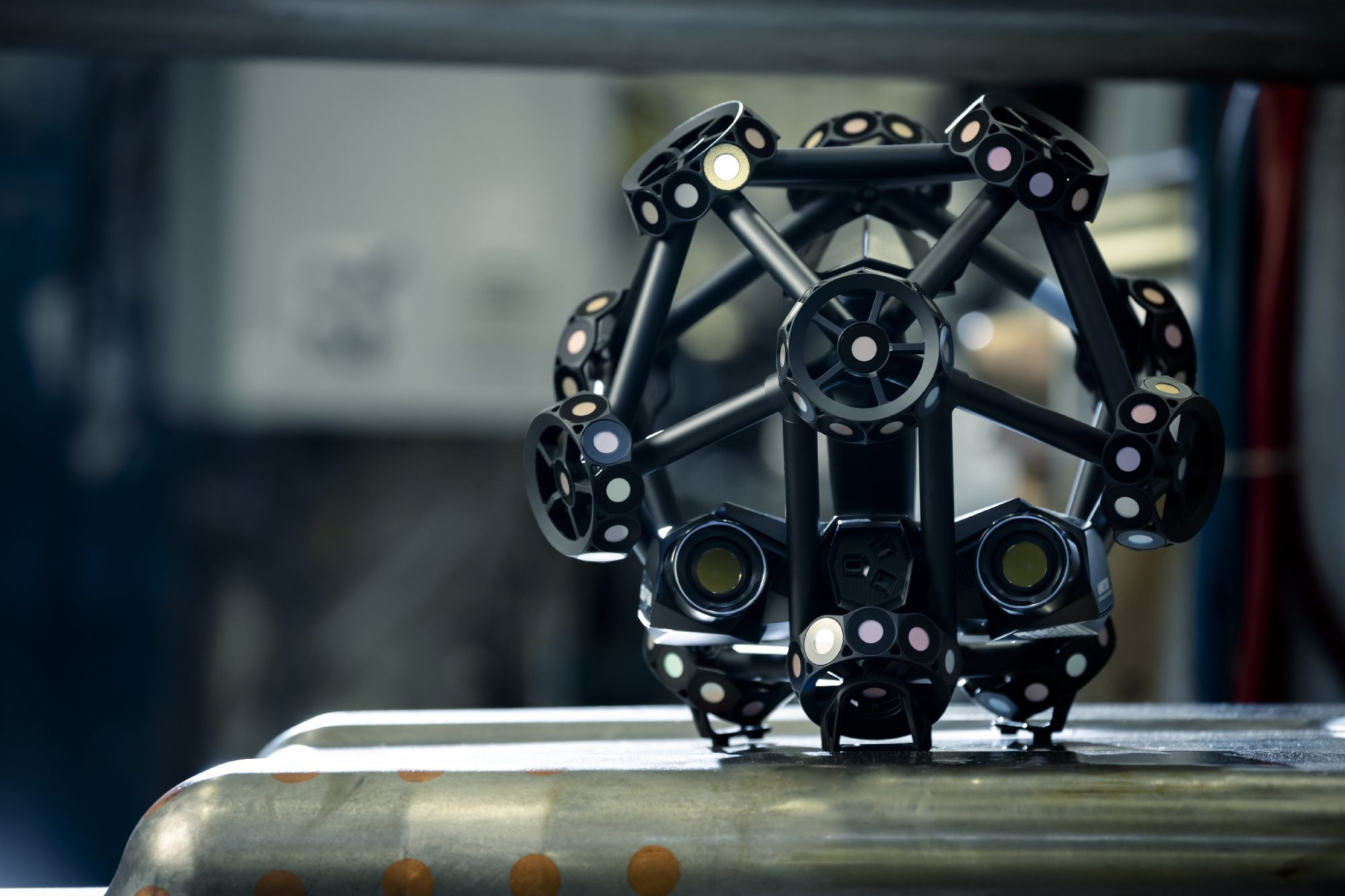 Portable 3D scanning with Creaform
Creaform already has an impressive portfolio of award-winning portable scanners. The company has been refining its hand-held technology since 2002, and is now a key player in the industry.
The most user-friendly scanner of the bunch is the Go!SCAN, boasting fast and reliable measurements of complex, freeform, and organic objects. The scanner is designed to be usable by professionals of any background in a simple point-and-shoot manner with a setup time of just five minutes. The Go!SCAN captures 3D data in full color with an accuracy of 0.05mm for models with rich and detailed textures.
For professionals that care more about speed and less about accessibility, the HandySCAN might be a better option. According to Creaform, this scanner is the fastest portable 3D laser scanner on the market in terms of measurement rate. With an accuracy of 0.025mm, the HandySCAN doesn't seem to skip out on precision either, priding itself on its metrology-grade accuracy and resolution.
The MetraSCAN BLACK
Certainly the funkiest looking scanner of the trio, the MetraSCAN features 15 blue laser crosses and a leading measurement rate of 1,800,000 measurements/second. As a result, the 3D scanning process is extremely fast when coupled with the sub-five minute setup time. Attributed to the inbuilt proprietary optical tracker, the scanner is also capable of dynamic referencing, whereby the scanner and part can move without compromising the accuracy of the measurements. The scanner itself has an accuracy of 0.025mm and a volumetric accuracy of 0.064mm.
The system is ISO 17025 accredited and ideal for shiny and reflective surfaces. It can even be combined with the company's HandyPROBE arm-free portable probing system to kit the scanner out with additional probing capabilities for a more complete inspection process. All 3D data from the MetraSCAN can then be imported into the VXelements software platform, a feature-rich data processing environment with CAD and CAE functionality.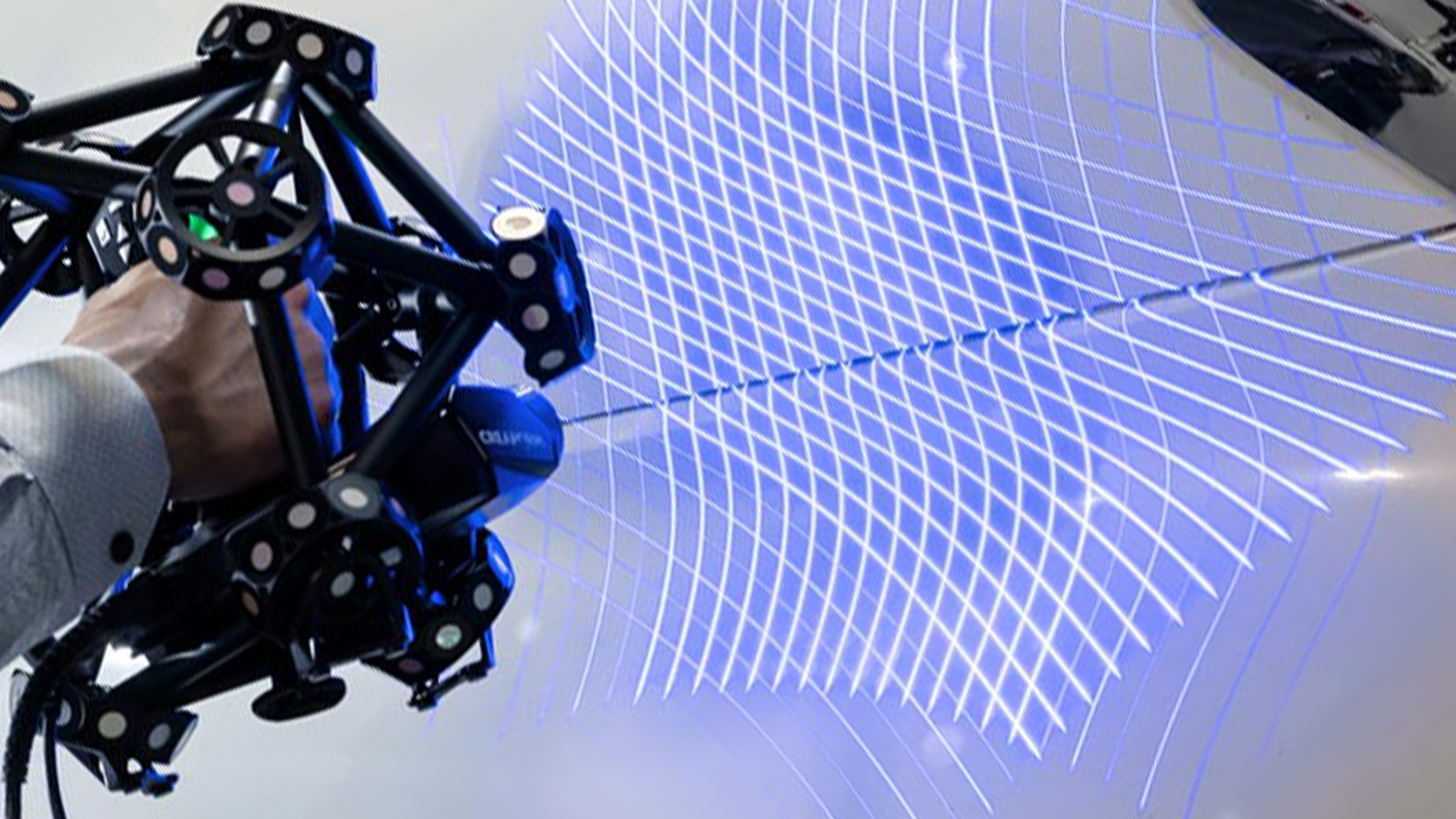 Technical specifications and pricing
Below are the technical specifications for the MetraSCAN BLACK. Readers who'd like to purchase the scanner should visit the Creaform store page to receive a quote.
| | | |
| --- | --- | --- |
| Accuracy | | Up to 0.025mm |
| Volumetric Accuracy | | Up to 0.064mm |
| Probing Accuracy with HandyPROBE             | | Up to 0.025mm |
| Measurement Resolution | | Up to 0.025mm |
| Mesh Resolution | | Up to 0.1mm |
| Measurement Rate | | Up to 1,800,000 measurements/sec |
| Light Source | | 15 blue laser crosses |
| Laser Class | | 2m (eye-safe) |
| Scanning Area | | 310 x 350mm |
| Depth of Field | | 250mm |
| Part Size Range | | 0.2 – 6m |
| Weight | | 1.49kg |
| Dimensions | | 289 x 235 x 296mm |
The nominations for the 2020 3D Printing Industry Awards are now open. Who do you think should make the shortlists for this year's show? Have your say now.
Subscribe to the 3D Printing Industry newsletter for the latest news in additive manufacturing. You can also stay connected by following us on Twitter and liking us on Facebook.
Looking for a career in additive manufacturing? Visit 3D Printing Jobs for a selection of roles in the industry.
Featured image shows MetraSCAN BLACK 3D scanner. Photo via Creaform.