Continuous Composites, a developer of composite 3D printing technology, has successfully closed a $17 million Series A financing round.
The funds will provide the firm with the growth capital to commercialize its proprietary Continuous Fiber 3D Printing (CF3D) product offerings, and expand its patent portfolio.
The funding round was led by B. Riley Venture Capital (BRVC), a subsidiary of B. Riley Financial Inc, and as a result, Continuous Composites will benefit from BRVC's full suite of investment banking solutions.
"We are thrilled to partner with Tyler and the entire Continuous Composites team as they bring their disruptive technology to the market," said Todd Sims, President of BRVC. "We were drawn to Tyler's vision and leadership, the attractive revenue and margin profile of the business, and their blue-chip customers, both industrial and governmental, which we see as clear validation of the CF3D technology."
CF3D technology
Established back in 2015, Continuous Composites claims to have one of "the world's earliest granted patents on printing with continuous fibers". CF3D works by combining continuous fiber reinforcements with thermosetting resin technology.
The process involves a robotic arm that co-deposits dry fibers alongside a rapidly curing polymer resin matrix, upon which the resin-infused fiber is cured almost instantly under a UV light. This produces an anisotropic part with customizable strength properties. CF3D is compatible with a whole host of fiber types, such as carbon, glass, optical, and metallic.
In 2019, Continuous Composites partnered with French advanced materials company Arkema to integrate its CF3D technology with Arkema's photocurable resin solutions. The partnership aimed to advance the development of 3D printing forward by leveraging composite material technology.
More recently, Continuous Composites' technology is currently being used in a collaborative manufacturing project with the Air Force Research Laboratory (AFRL) and the US Department of Defense (DoD) to 3D print multifunctional composite wing structures for low-cost and disposable unmanned aircraft. CF3D has been used to 3D print power generator components for energy technology firm Siemens Energy with drastic cost and lead time reductions.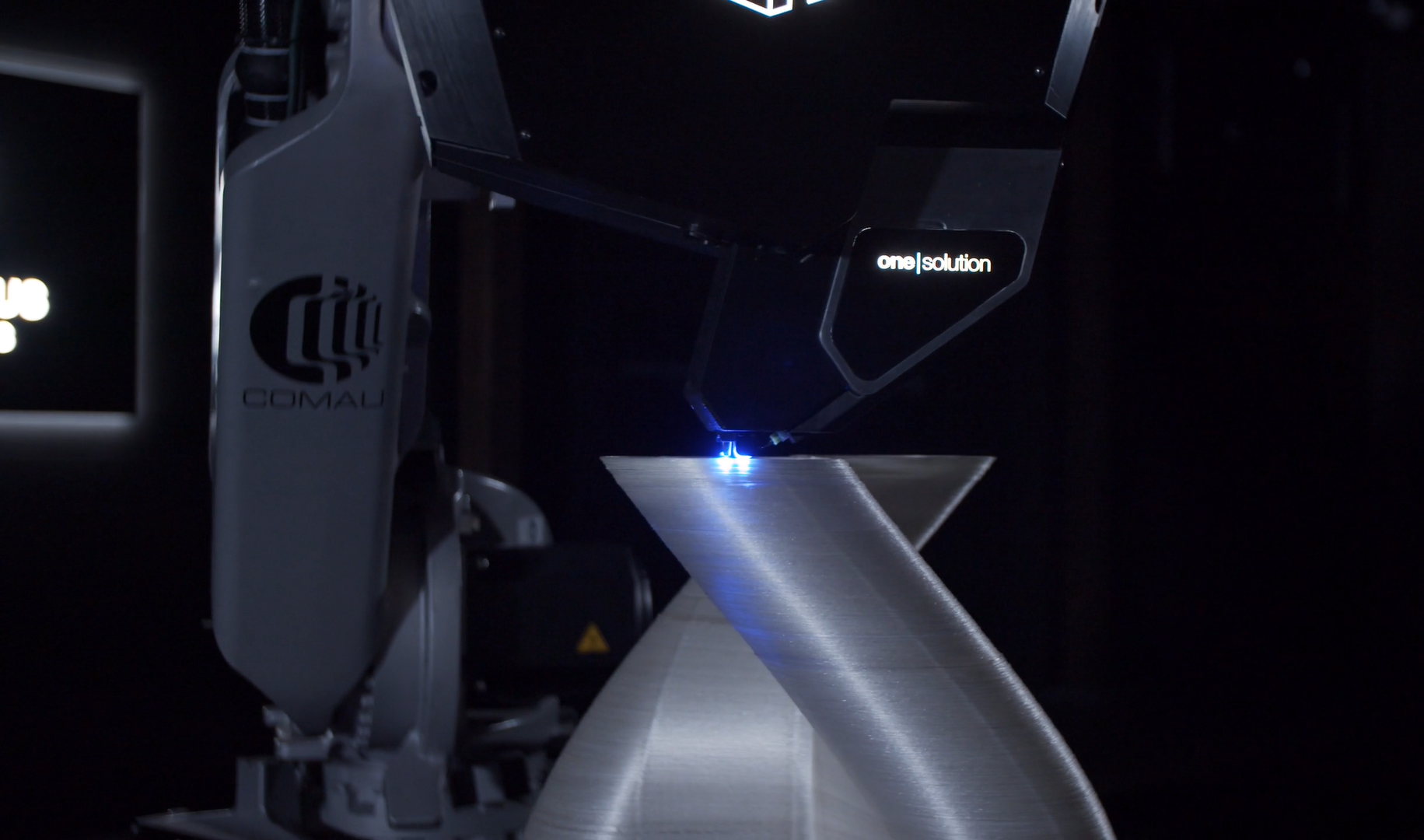 Commercializing CF3D
The latest investment follows previous funding rounds led by Continuous Composites' strategic partners, Arkema and materials manufacturer Saint-Gobain.
Rasing $17 million, the funding round led by BRVC will provide Continuous Composites with access to the firm's suite of investment banking offerings, as well as a partner with a mission that closely aligns with its own growth strategy.
The successful closing of the Series A funding round will enable Continuous Composites to commercialize its CF3D product offerings, as well as advancing and protecting its extensive patent portfolio.
"This round of financing provides us with the growth capital to address the extraordinary demand from our customers," said Tyler Alvarado, CEO of Continuous Composites. "Over the years, we have taken a purposeful approach toward building breakthrough technology supported by a strong team and intellectual property portfolio, and we welcome Todd and the B. Riley team to our stakeholder group as we advance to the next phase of corporate development."
Nominations for the 2021 3D Printing Industry Awards are now open, have your say who is leading the industry now.
Subscribe to the 3D Printing Industry newsletter for the latest news in additive manufacturing. You can also stay connected by following us on Twitter and liking us on Facebook.
Looking for a career in additive manufacturing? Visit 3D Printing Jobs for a selection of roles in the industry.
Subscribe to our YouTube channel for the latest 3D printing video shorts, reviews and webinar replays.
Featured image shows Continuous Composites' CF3D printing technology. Photo via Continuous Composites.