3D printing is gaining wider use in the automotive sector. A new case study shows how Local Motors, an autonomous and open source vehicle manufacturer, is using 3D printing to save time and money.
The Phoenix, Arizona based company has a stated focus on low-volume manufacturing, and operates using micro-factories. 
Producing vehicles on demand presents a number of unique challenges, including logistics issues such as handling inventory and supply chain management. Suitable solutions may not always be available off-the-shelf.
Local Motors and their "Olli" driverless shuttle project while no longer solely a prototype is not aiming for mass-production stage either. The case study produced by U.S. desktop 3D printer manufacturer, MakerBot, shows how 3D printing forms an essential part of Local Motors' workflow – and specifically shows one of the key advantages of 3D printing.
The importance of 3D printing tooling 
This case study produced by MakerBot clearly illustrates some of the primary advantages of using 3D printing in a production setting.
Firstly, tooling costs at Local Motors are down by a half as 3D printing is used to create to custom tooling for low volume production. Secondly, obtaining the necessary tools quickly can greatly reduce the production time. Thirdly, the tools that are 3D printed and used are optimised for their particular project improving both workflow and the durability of the tools.
Desktop 3D printing rival Ultimaker recently demonstrated a similar value proposition via a case study featuring Volkswagen Autoeuropa. In that case, by using 3D printing for tooling the automotive company saved $160k.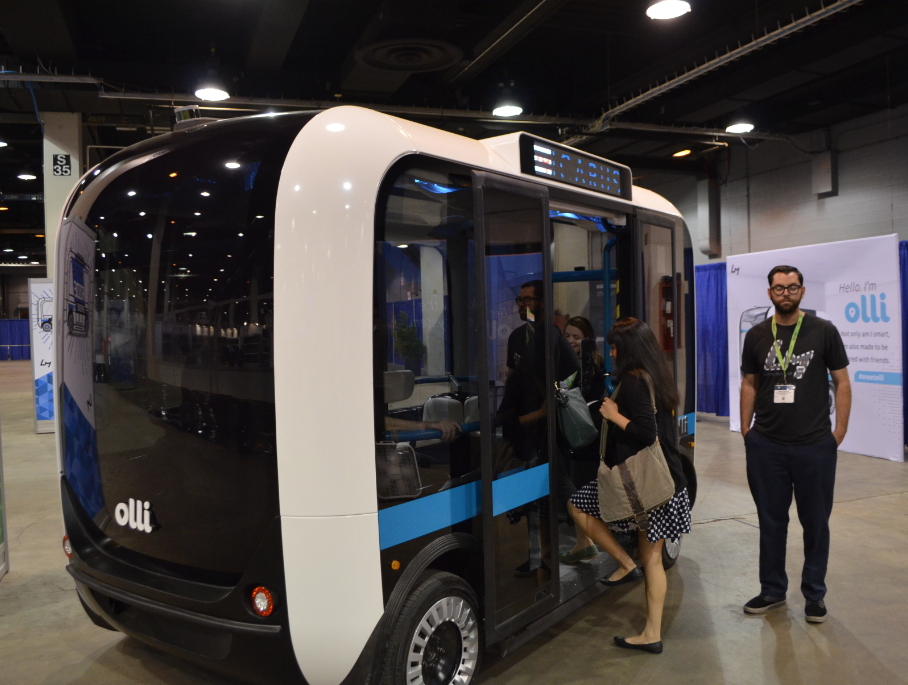 Addressing low volume production of vehicles
The Olli, powered by IBM Watson, an artificial intelligence platform, is an on-demand driverless shuttle taxi that can be hailed using a smartphone.
But its significance is not limited to either being 3D printed or to being controlled by AI. The Olli is one such example of a niche vehicle solution for a particular local area. By design, such vehicles will produced in small batches and according to niche demand.
One way in which a supply chain can be adjusted to account for local needs and the local impact of an area is through restricting as much of the production of the vehicle as possible to micro-factories.
This is the model that Local Motors has decided to approach. The Olli can be 3D printed in approximately 10 hours according to CEO John Rogers. Assembly takes an further hour.
The prototypes and templates are also 3D printed. MakerBot Print, an application for preparing 3D designs allows multiple build plates to be saved under the banner of a single project. Using MakerBot Tough PLA allows the testing how parts function by creating durable prototypes on demand to save costs on shipping, metal, cutting out out time and energy.
Finally, the end result is printed, and a 3D model can then be readily reproduced with the MakerBot Replicator+.


Frederik Tjonneland, a senior engineer at Local Motors, notes that "being able to print a part and have it in your hand in a couple of hours is not only cheaper, but also reduces lead times and allows us to iterate that much more quickly".
Beyond the road
Aircraft company Boeing has also turned its attention to 3D printing for the sake of the supply chain. By removing the tools, dies and scrap associated with classical manufacturing and replacing these with 3D printed parts, the process is both sped up and has a more positive environmental impact.
For more on 3D printing and supply chain management, sign up to our newsletter, and like us on Facebook.
Featured image shows an Olli outside Local Motors/image via MakerBot.