Today in Sliced, our 3D printing news digest, we collect all the latest news on artistic applications, product releases and medical news.
In addition to the title companies, we feature Metso, MakerBrane, Mighty Oak Medical, designer Patricia Urquiola, custom lighting company LimeLite, and artistic shoe brand Ica & Kostika. We also have some business updates, from Merck to startup companies, including Indian startup, Next Big Innovation Labs and Swiss startup 9Tlabs.
3D printing applications for architects and construction
Spanish architect and designer Patricia Urquiola has designed a luxury products exhibition room with custom 3D printed floors. The exhibition was for the BMW 7 car series. It featured Urquiola's signature furniture and bespoke 3D printed flooring in a wavy white pattern, inspired by the Northern Lights. The floors were designed using 3D printing techniques by Aectual, a Dutch design-tech company that makes flooring out of bio-based plastics.
Dutch construction companies Bam Infra and Weber Beamix have opened Europe's first 3D concrete printing plant in Eindhoven, Netherlands. The first project was a 3D printed bicycle bridge. Following this, the province of Noord Holland ordered four 3D printed concrete bridges. Province area manager Barry Hol said, "We believe in this technique. At some point, you also have to break through the chicken-egg problem."
Still on the subject of bridges, a 15-meter-long 3D printed pedestrian bridge has been installed in Shanghai – now the world's longest 3D printed footbridge. According to Chen Xiaoming, deputy chief engineer at Shanghai Construction Engineering Machinery Group, the installation took 35 days to erect in Taopu Smart City Central Park. It is made of resin and other composite materials, and could last up to 30 years.
Australian lighting fixtures company, LimeLite, has released three new light collections made using 3D printers from Poland's Zortrax. LimeLite now has a farm of 30 3D printers, operating around the clock and producing approximately 20 lamps per day. 
Metso, a Finnish construction company, has received its first valves with 3D printed parts from its Helsinki plant. The valves are designed to withstand numerous fast open-close cycles without maintenance. The parts are part of a broader digitalization project at the company. 
Footwear brand Ica & Kostika has launched a new 3D printed shoe collection, called Exobiology. The shoes are shaped in exoskeleton-like structures, mimicking sea life such as corals and seahorses. The wearable art was built to be lightweight and durable, as well as complement the natural curvature of the foot. To develop the shoes, the company 3D printed them in Nylon PA12 and finished them with automotive grade electroplating.
New 3D printers and hardware product releases
At Formnext 2019, GEWO 3D, a German manufacturer of high-temperature FFF/FDM 3D printers, will present its new model, the PERFORMER260. The 3D printer has been developed for industrial additive manufacturing of high-performance plastics. Features of the new PERFORMER260 include integrated filament drying.
9T labs, a Swiss startup, is currently sending out beta units for a continuous fiber deposition 3D printer add-on. The CarbonKit can create industry grade carbon fiber composites, for producing strong, lightweight parts. The CarbonKit is made up of a carbon fiber PA12 spool, material box and printhead with dual extrusion, to be added to an existing 3D printer.
Upgrades to 3D printing software
Admatec Europe, a Netherlands-based company specializing in ceramic 3D printing, has released new software for its Adamflex 130 3D printer. The update allows the Adamflex 130 to handle multiple parts with unique parameter sets within one print job. Previously, the user could only change these parameters between layers – now, the user can set multiple different settings within a single layer.
This enables the user to change led power, pixel value and exposure time between different areas within the same layer. Controlling the settings for each part individually allows you to control the parameters for the smaller features separate from the rest of the geometry. This new feature also comes with an updated file format, a "SLC.zip" file extension, which can be opened and edited in Windows Explorer.
Similarly, the Beta version of MakerBrane, a website for sharing 3D print designs, has gone live. The website provides access to thousands of real-life parts to build anything the user requires. Visitors of the site can view a catalog of existing designs, each entry including information on the build-type, materials, difficulty to build, and the appropriate age range for the finished result (i.e., if the finished product is suitable for infants).
Additive manufacturing and the medical sector
New Jersey-based medical technology company, Additive Orthopaedics, has won FDA clearance for its patient-specific 3D printed locking lattice plates. The plates align, stabilize and fuse fractures and other problems found in small bones, such as those in the foot and ankle. The plates also enhance bone repair throughout the implant structure.
Furthermore, the lattice design has smaller external pores and larger internal pores, to allow for the introduction and of pharmaceuticals for more efficient healing.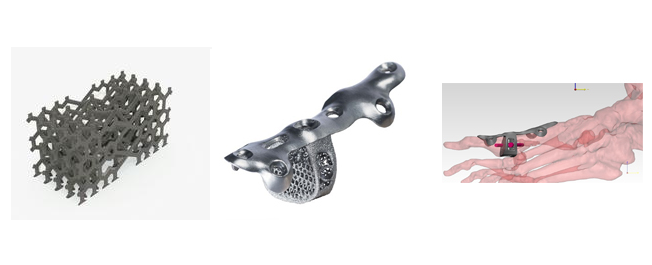 Indian 3D bioprinting company, Next Big Innovation Labs (NBIL), has been announced as one of 10 startups that will join the Accelerator program by science and technology company Merck. NBIL has developed a global 3D bioprinting platform and is working towards developing 3D Bioprinted Skin, called InnoSkin.
The team will join the Accelerator for three months at the Merck Innovation Centre in Darmstadt, Germany, and will have the opportunity to extend their stay by joining the company's China Innovation Hub in Shanghai.
Colorado-based med-tech company, Mighty Oak Medical, has received CE mark clearance for its patient-specific, 3D printed FIREFLY pedicle screw navigation system, extending its use into the European market.
The FIREFLY navigation system is a physical guide to help surgeons before and during spinal fusion surgery. It features guide wire to ensure that screws are correctly placed within vertebral pedicles, and mechanically constrain the drill. Using FIREFLY, the surgeon can access a 3D printed patient-specific spine model to plan their procedure in advance, increasing efficiency and reducing risk in the operating theater.
In other news, Jeff Erenstone, the co-founder of Create O&P 3D, a printing orthotic and prosthetic manufacturer in New York, and co-creator of the first medical-grade 3D printed arm, has resigned.
Erenstone has decided to move on to focus on his non-profit organization, Operation Namaste. This organization aims to advance prosthetic care using applied 3D printing solutions, in areas where prosthesis are otherwise unavailable.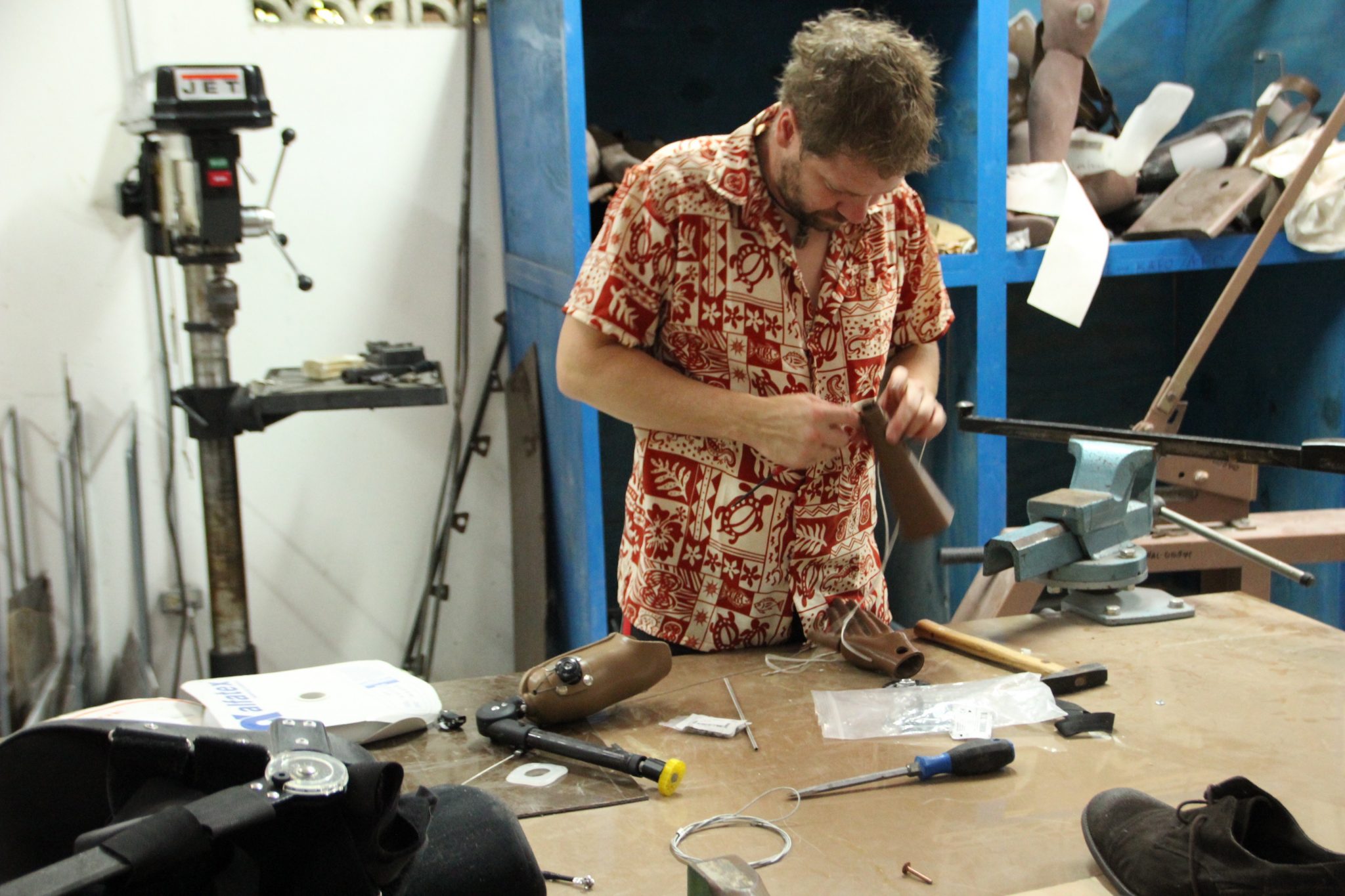 3D printing and business
In research and business, the University of Birmingham will be working with Germany's Federal Institute for Materials Research and Testing (BAM) to conduct research into additive manufacturing. Over the next 12 months, the partners will also collaborate across research fields such as energy, environmental Sciences, chemistry, and digitalization.
In aerospace, Mexican aviation company Aeromexico has adopted 8tree's 3D surface wireless 3D scanner tool, dentCHECK, to enhance the efficiency of its dent-mapping. This process applies markings of dents on images of aircrafts where one or more defects have been identified.
Finally, Copper3D, a Chilean materials company, has begun a new European distribution and reseller agreement with UK printer manufacturer, 3D GBIRE. Copper3D takes the materials used in 3D printing and adds an additive based on copper nanoparticles to transform these materials into antibacterial nano-composites. This is to reduce the incidence of dermic disorders from 3D printed prostheses.
Inspired by an individual, or a company? Nominate in the upcoming 3D Printing Industry Awards 2019 – there are categories for startup of the year, medical application of the year and more.
Get your fix of 3D printing news by subscribing to our newsletter, or follow us on Twitter and like us on Facebook.
On the lookout for a fresh career? Go to 3D Printing Jobs to get a new start in additive manufacturing.
Featured image shows Sliced logo over a 3D printed shoe design, by Ica & Kostika. Photo via Ica & Kostika.