This week's edition of the 3D Printing Industry news digest Sliced features the latest in consumer-ready end use products, from hearing aid casings to carbon fiber e-bikes. 
We also cover IFAM, Ultimaker, Nexa3D, Ogle, Brulé, 3D Systems, 3DDC, 3rd Dimension, FORECAST 3D, Markforged, RESHAPE, VIAM, Splitvision Design and more.
Ride the first e-bike with a 3D printed carbon fibre frame at Eurobike 2019
AREVO, a Silicon Valley company dedicated to direct digital additive manufacturing of composite materials, will display the world's first 3D printed carbon fiber unibody production e-bike frame at international bicycle trade fair Eurobike 2019. Demonstration rides on the e-bike featuring this 3D printed frame will be offered in the exhibition hall. The company will also display the a 3D printed thermoplastic rim, created by industrial designer Bill Stephens. Working closely with AREVO for over a year, Stephens will elaborate upon AREVO's "True 3D" construction philosophy in a presentationtitled, "3D Printing Carbon Fiber Frames for Production"on Thursday, September 5th, 11:00 – 11:45 AM.  
Eurobike will be held in Friedrichshafen, Germany from 4 to 7 September. AREVO will be at the stand of manufacturing partner Oechsler AG (Messe Friedrichshafen – Hall A1 – 508). 
Also in Germany, the Fraunhofer Institute for Manufacturing Technologies and Advanced Manufacturing (IFAM) is holding a workshop on Sinter-Based Additive Manufacturing (AM). The event will focus on the challenges and opportunities of serial production with this type of technology along the value chain. From the user's point of view, industrial specialists will provide insights into the Metal Binder Jetting and Metal Fused Filament Fabrication (FFF). The program is complemented by the presentation of current results from applied research and a panel discussion on "Future expectations for industrialisation of sinter-based AM." After the workshop, participants will have a IFAM lab tour and networking opportunities.
The workshop will take place at IFAM's facility in Bremen, Germany from 18 to 19 September 2019. Registration is open here. 
At this year's MAKS air show, the Russian Scientific Research Institute of Aviation Materials (VIAM) will be presenting a prototype experimental twin-engine unmanned aerial vehicle (UAV) with 3D printed parts. The main feature of the UAV is its power plant, the MGTD-20, which is a small-sized 3D printed gas turbine engine. Additive manufacturing has also been employed in the development of the PD-35 advanced super-thrust aircraft engine. At VIAM's stand, parts of the advanced aircraft engine including a vane, a choke tube and a tangential vane swirler manufactured by SLM will be on show. MAKS airshow is held from 27 August to 1 September in Zhukovsky, Russia. 
For the third year, adidas is participating the RESHAPE design competition as the main partner. RESHAPE19 Cognified Matter seeks submissions of wearable devices or smart products that utilize 3D printing and other digital manufacturing technologies. Adidas' Senior Director Design Operations Simone Cesano will be a Reshape Jury Member for the RESHAPE 19 V Edition competition. Cesano is also speaking at the Reshape Forum hosted during the Barcelona 3D printing event INDUSTRY. Speakers and attendees of the forum include professionals in the fashion, wearables and product design industry.
To give the designers extra time, the event registration deadline has been extended to 27 August 2019. The submission deadline for the competition is now moved to 9 September 2019.
Filamentive joins Ultimaker Material Alliance
UK-based producer of sustainable 3D printing filaments Filamentive is joining the Ultimaker Material Alliance Program. Featuring a high-percentage of recycled content, four Filamentive FFF 3D printing filaments – ASA, Carbon Fibre, PETg and PLA – have been added to the Ultimaker Marketplace. The four products will be optimized in the Ultimaker software to ensure printing reliability and quality.
"Plastic waste is a global problem, and technology such as 3D printing has the power to facilitate sustainable development and resource efficiency," said Ravi Toor, Managing Director at Filamentive said. "With more than 100,000 Ultimaker users in the professional market and 3 million Cura users worldwide, the availability of Filamentive material profiles will increase the awareness, credibility and ultimately use of recycled materials to further reduce the environmental impact of FFF 3D printing."
SLA 3D printer manufacturer Nexa3D is partnering with Brulé, a Japanese 3D printer supplier to tap into the Japanese market. Brulé's broad client base includes JAXA (the Japanese Space Agency), Tokyo University, chemical and cosmetics company Kao, and toy figure brand Kaiyodo. This partnership continues Nexa3D's strategy to expand its global reseller network for the company's flagship NXE400 stereolithography 3D printer.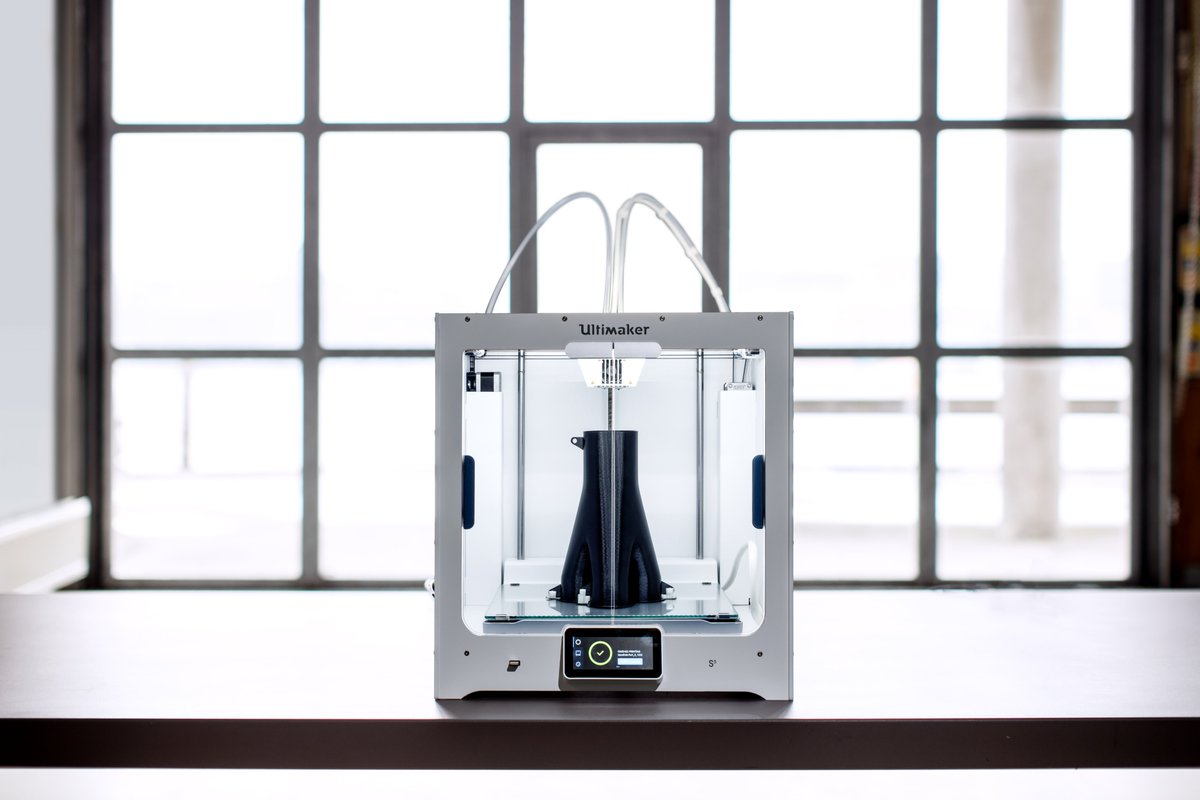 3D printing jewelry with Zortrax
Three new castable resins for jewelry applications join the range of materials optimized for Zortrax's Inkspire UV LCD 3D printer. Designed for jewelry casting, resins BlueCast Original, BlueCast X5, and BlueCast X10 are functional equivalents of wax and can be used in the same process with the same toolset. Introduction of these resins to Inkspire enables a faster and more precise jewelry making process.
Printing profiles for all three castable resins will be included in the new Z-SUITE 2.11.0 slicing software release. For the first time, Z-SUITE is going to support third-party LCD 3D printers. The new Z-SUITE presents tools such as rotation optimization, editable supports and hollow infill.
FORECAST 3D offers HP's TPU 3D printing
In the U.S., 3D printing service bureau FORECAST 3D has acquired two HP's Jet Fusion 5210 Pro 3D printers. Now the company's 3D Manufacturing Center has a total of 26 HP Multi Jet Fusion systems. With the new 5210 systems, FORECAST 3D will also be one of the first Digital Manufacturers to offer HP's "new certified thermoplastic polyurethane (TPU), ULTRASINT developed by BASF". The new TPU is a low-cost 3D printed elastomer that can produce high quality flexible parts. Incorporated into lattice type structures, 3D printed TPU allow better impact performance and ventilation in engineering parts. Prosthesis, helmets, body armor, footwear, fashion and sports braces are examples of product lines that will really benefit from this technology.  
Metal 3D printing service bureau 3rd Dimension Industrial 3D Printing has become the first American adopter of Additive Industries MetalFAB1 with public capacity. 3rd Dimension will be offering both 316L and AlSi10Mg materials on this large format machine. Furthermore, the service bureau has also added an EOS M280 metal 3D printer and vacuum stress relief furnace to its range of additive manufacturing systems. This addition expands the options offered to clients and reduce turnaround times. 
UK-based prototyping company, Ogle Models & Prototypes has recently installed a second NEO800 3D printer from RPS. Expanding its 3D printing facilities, Ogle says the new machine will allow the company to introduce a second clear material to its stereolithography service. The addition of the second NEO800 will also improve Ogle's turnaround times for larger models and prototypes.
3D printing and electroplating service bureau 3DDC has become UK's first adopter of Prodways' ProMaker P1000 SLS 3D printer. As a Tier 1 supplier in Formula 1, 3DDC is drawn to ProMaker P1000 for its weight reduction and advanced mechanical properties. With ProMaker P1000, the service bureau can now deliver sharp and strong metal plated 3D printed parts.
The University of Canterbury, New Zealand is investing $2.6 million over two years in new research equipment. This fund will be used to purchase a two-photon polymerization nanoscale 3D printer. The UC Nanofabrication Facility is now the first adopter of the Photonic Professional GT2 nanoscale 3D printer in New Zealand. "It will further strengthen research and teaching excellence in nanotechnology and innovative additive manufacturing,"Dr Volker Nock, director of the Biomolecular Interaction Centre said.
Multi award-winning 3D printer provider Markforged has unveiled a new Print Farm package for customers. The package allows clients to purchase the Metal X and X7 metal 3D printers priced together and, in effect, set up their own 3D printing hub. Managed from one centralized, cloud-based software platform, Markforged Print Farms allow printing multiple materials such as 17-4 PH Stainless Steel, Inconel 625, and A2 Tool Steel in parallel. 
The Stockholm based design agency Splitvision Design has invested in 3D Systems' Figure 4 3D printer. The additive manufacturing system enables the company to evaluate fitting and assembly with great accuracy before moving in to serial production. At the same time, the Figure 4 gives Splitvision a productivity boost in prototyping. Now, Splitvision can offer better physical prototypes 3D printed inhouse.
Working with medtech companies, Splitvision has created hearing aid casings which has to be durable and able to represent the brand. There is also a soft lining to keep the hearing aids in place and protect them from everyday wear and tear. Casing linings are typically are partly made of TPE or silicone. While 3D printing TPE and silicone is technically challenging, the designers found that 3D System's ELAST-BLK material has very similar properties. Combined with the rigid TOUGH-GRY 15 material, Splitvision added further details to their 3D printed casing. 
Subscribe to the 3D Printing Industry newsletter, like us on Facebook and follow us on Twitter for all the latest additive manufacturing news. Find your next opportunity on 3D Printing Jobs.
Featured image shows AREVO's eBike with a durable 3D printed unibody bike frame. Image via AREVO.