Make Magazine's annual "Ultimate Guide to 3D Printing" is becoming the Consumer Reports of desktop 3D printers, giving detailed reviews of a large number of low-cost 3D printers on the market.  For that reason, the manufacturers that get high marks in the guide often like to boast about their place in the review.  This year, Ultimaker has a lot to boast about, topping the issue as the winner of the magazine's "Best in Shootout" award, more or less the best printer of the bunch.
Of the 26 printers reviewed in this year's guide, Ultimaker came out on top with the Ultimaker 2.  In the issue, author Eli Richter said of the machine, "Although Ultimakers second offering recently celebrated its first Birthday, its performance in our Shootout was head and shoulders above the rest. One has to dig deep to find things not to like about the Ultimaker 2."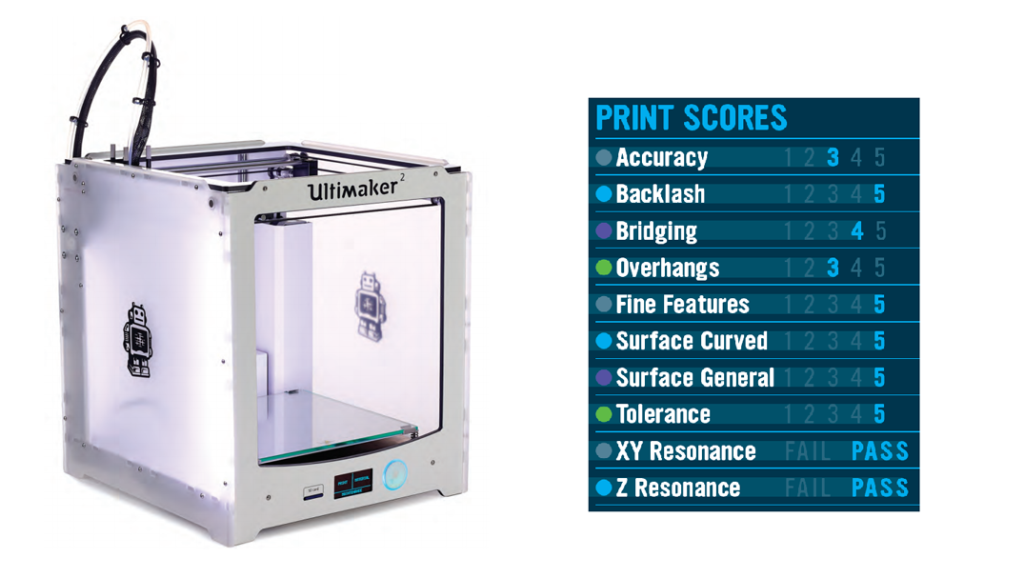 The machine was hailed for its ability as a straightforward printing machine with little hassle, but plenty of room for the tweaking and twerking sought by advanced users. Moreover, the Ultimaker 2 fabricated smooth, detailed prints, partially due to the printer's heated bed.  And, with its onboard controls, advanced users can fine-tune the printer's temperature and speed settings midprint. For a cost of $2,499, the magazine thought that the machine was, altogether, a great printer for a great price.
There were some drawbacks to the machine, including the lack of a second extruder, wireless capability, and an autobed leveler.  If you're looking for those things and want to peruse the Make guide for a printer that's right for you, you can head over to the Make site and buy the issue yourself.   Or you can get an abridged guide with just the top ten reviews here.