Thyssenkrupp Marine Systems, a branch of German multinational engineering group Thyssenkrupp, and Singapore's Defence Science and Technology Agency (DSTA) have signed a Memorandum of Understanding (MoU) to explore additive manufacturing and data analytics for naval applications.
Under this agreement, which was signed in the German port city of Kiel, the partners will seek to produce and qualify 3D printed spare parts. Such parts will be tested on submarines, including the newly launched Type 218SG, also known as The Invincible.
"In this age of rapid change, collaboration is key to exploit novel technologies," said Tan Peng Yam, Chief Executive of the DSTA,
"We are excited to combine our expertise with Thyssenkrupp Marine Systems in additive manufacturing."
Thyssenkrupp and 3D printing 
With a legacy spanning over 200 years, Thyssenkrupp provides industrial manufacturing solutions, particularly within the steel and engineering sectors. In 2017, the conglomerate, which previously pioneered graphene technologies, announced the opening of its purpose-built 3D printing center in Mülheim an der Ruhr, Germany, i.e., the "TechCenter Additive Manufacturing."
This facility holds an EOS M290 system and a plastic selective laser sintering (SLS) machine to supply custom parts. Moreover, Thyssenkrupp is a customer of 3E Rapid Prototyping (3ERP) an ISO9001-2015 quality certified manufacturer based in China. 3ERP aims to combine CNC machining and 3D printing to meet a variety of customer needs.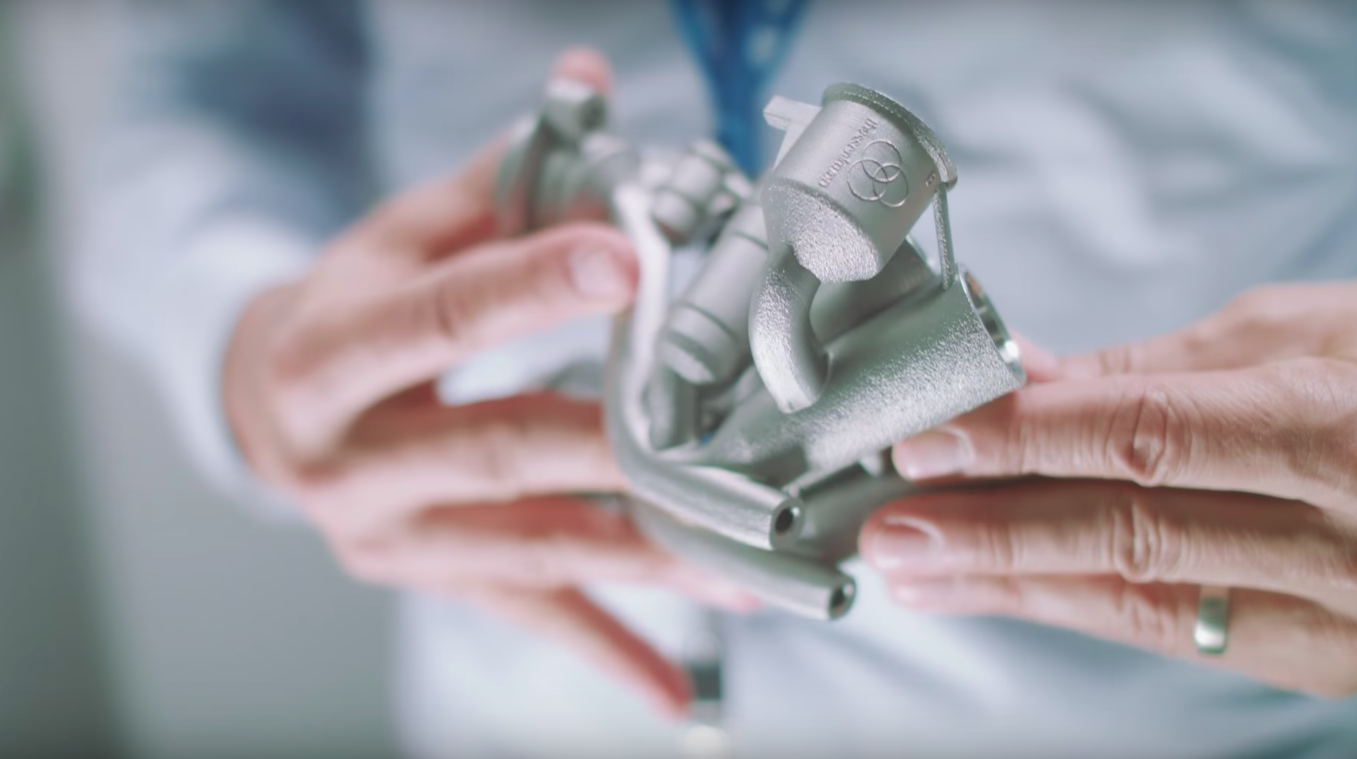 Singapore explores 3D printing in the shipbuilding market
Based in Singapore, the DSTA is among good company when it comes to technologogical innovation for the maritime industry. As of 2015, the city-state has been home to the National Additive Manufacturing Innovation Cluster (NAMIC). Last year, NAMIC launched a research center through DNV GL, a quality assurance, and risk management company. This center was established to address the reportedly slow adoption of additive manufacturing in the offshore & marine (O&M) sector.
Months later, NAMIC signed an MoU with the Maritime and Port Authority of Singapore (MPA), a statutory body under the Ministry of Transport of Singapore Government, to digitalize 3D printing manufacturing in the marine sector.
The DSTA's launch of The Invincible submarine marks the first in a series of four of the Type 218SG naval ships ordered by the Republic of Singapore Navy (MINDEF) from Thyssenkrupp Marine Systems. The boats are said to integrate new technologies which enable air-independent propulsion for longer periods of submerging, and also will pilot 3D printed parts.
Dr. Rolf Wirtz, CEO of Thyssenkrupp Marine Systems comments, "This initiative [with DSTA] is a prime example of our understanding of innovation: We are engineering tomorrow together,"
"The MOU allows us to test parts manufactured in Kiel with additive manufacturing under real conditions. This is a great asset for us."
Nominate Thyssenkrupp, the DSTA, NAMIC and others for the 3D Printing Industry Awards 2019.
For the latest 3D printing news in the marine industry, subscribe to the 3D Printing Industry newsletter, follow us on Twitter and like us on Facebook.
Why not visit 3D Printing Jobs to commence your career in additive manufacturing?
Featured image shows the launch ceremony of the Class 218SG submarine Invincible. Photo via Thyssenkrupp.