Researchers at Royal Melbourne Institute of Technology (RMIT) in Australia have trialled a new material for metal 3D printing that combines titanium alloy with copper. 
Developed by RMIT's School of Engineering, titanium-copper alloys were created in a bid to prevent cracking and distortion that can affect titanium when 3D printing. RMIT states that the material can potentially lead to a new range of high-performance alloys for medical device and aerospace applications.
The collaborative project involved leading researchers in the area of alloy composition and grain microstructure from RMIT University, CSIRO, the University of Queensland and the Ohio State University. Their findings were published in the science journal Nature.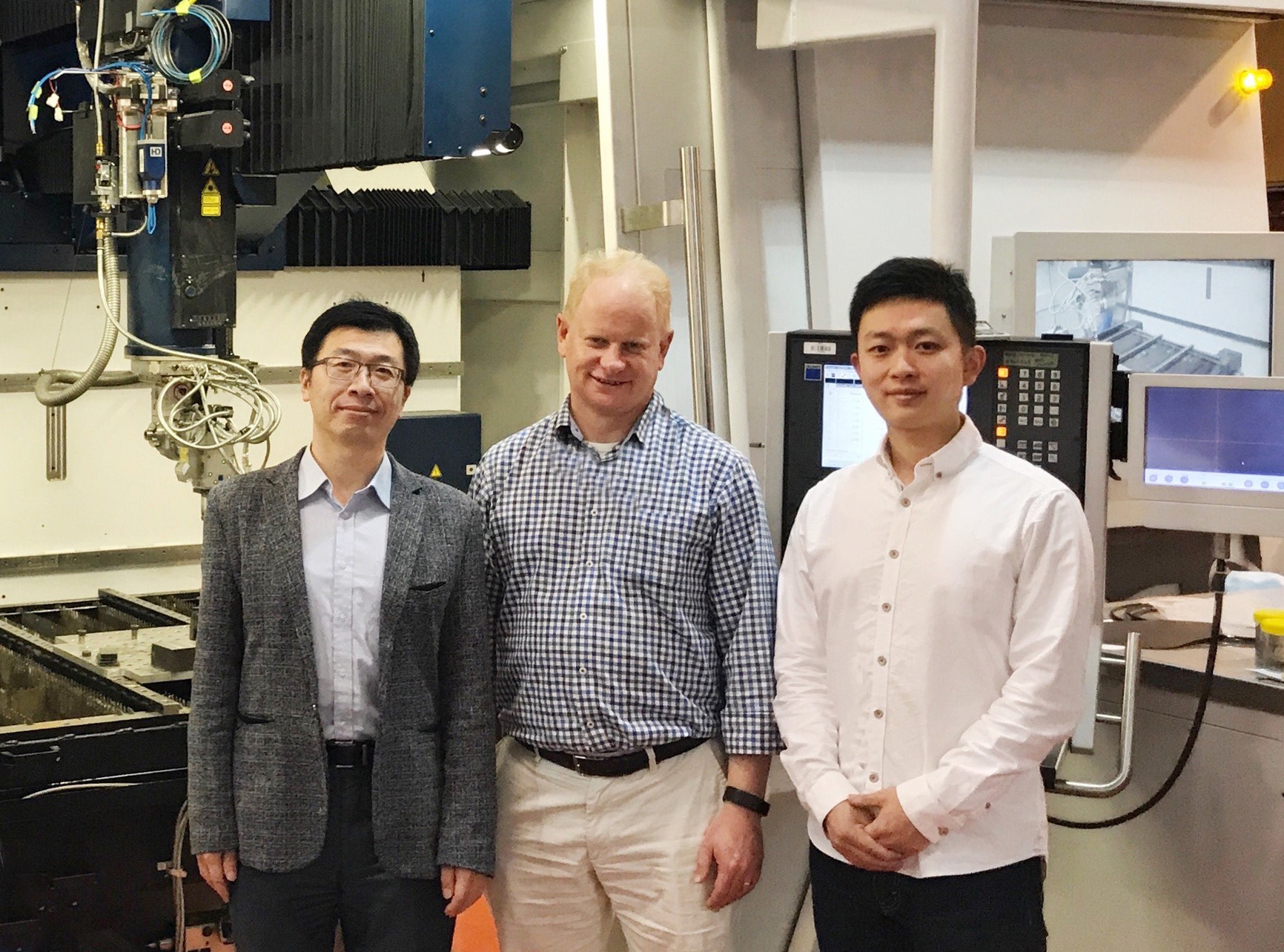 The problems with 3D printing in titanium
Titanium alloys are widely used in the additive manufacturing industry for a number of applications and verticals. Often, it is used to manufacture components and products for aerospace, medical, automotive and more. However, RMIT explains that, with the current offering of titanium alloys used in the additive manufacturing market, users' 3D printed components are prone to cracking and distortion. 
The reason for this is the "intrinsic high cooling rates and high thermal gradient of the fusion-based metal additive manufacturing process," as described by RMIT's paper. This can lead to very fine microstructures, and causes titanium alloys to cool and bond together in column-shaped crystals, which can result in cracking or distortion. Additionally, RMIT has explained that there are no commercial grain refiners for titanium, which would allow manufacturers to refine the microstructure of the material and avoid the complications. 
Overriding negative effects with copper
RMIT's solution to the problem was combining titanium alloys with copper. Copper has proven to be a difficult material to process with additive manufacturing as it reflects the heat applied by a laser beam. Nevertheless, various firms including GE Additive, Optomec, and Protolabs have recently released copper materials and services for 3D printing. 
According to the paper, these titanium-copper alloys are equipped with a high constitutional supercooling capacity, caused by the partitioning of the alloying element during solidification. This allows the material to override any negative effects caused by the high thermal gradient in the laser-melted region during additive manufacturing. 
As a result, Professor Mark Easton from RMIT University's School of Engineering states that objects 3D printed with the titanium–copper alloy portray "exceptional properties" without any special process control or additional treatment. "Of particular note was its fully equiaxed grain structure: this means the crystal grains had grown equally in all directions to form a strong bond, instead of in columns, which can lead to weak points liable to cracking."
"Alloys with this microstructure can withstand much higher forces and will be much less likely to have defects, such as cracking or distortion during manufacture."
From their findings, the researchers also suggest that other alloys can be treated in the same way in order to improve their properties when processed through 3D printing: "In general, it opens up the possibility of developing a new range of titanium-based alloys specifically developed for 3D printing with exceptional properties," adds Dr Mark Gibson, CSIRO Senior Principal Research Scientist.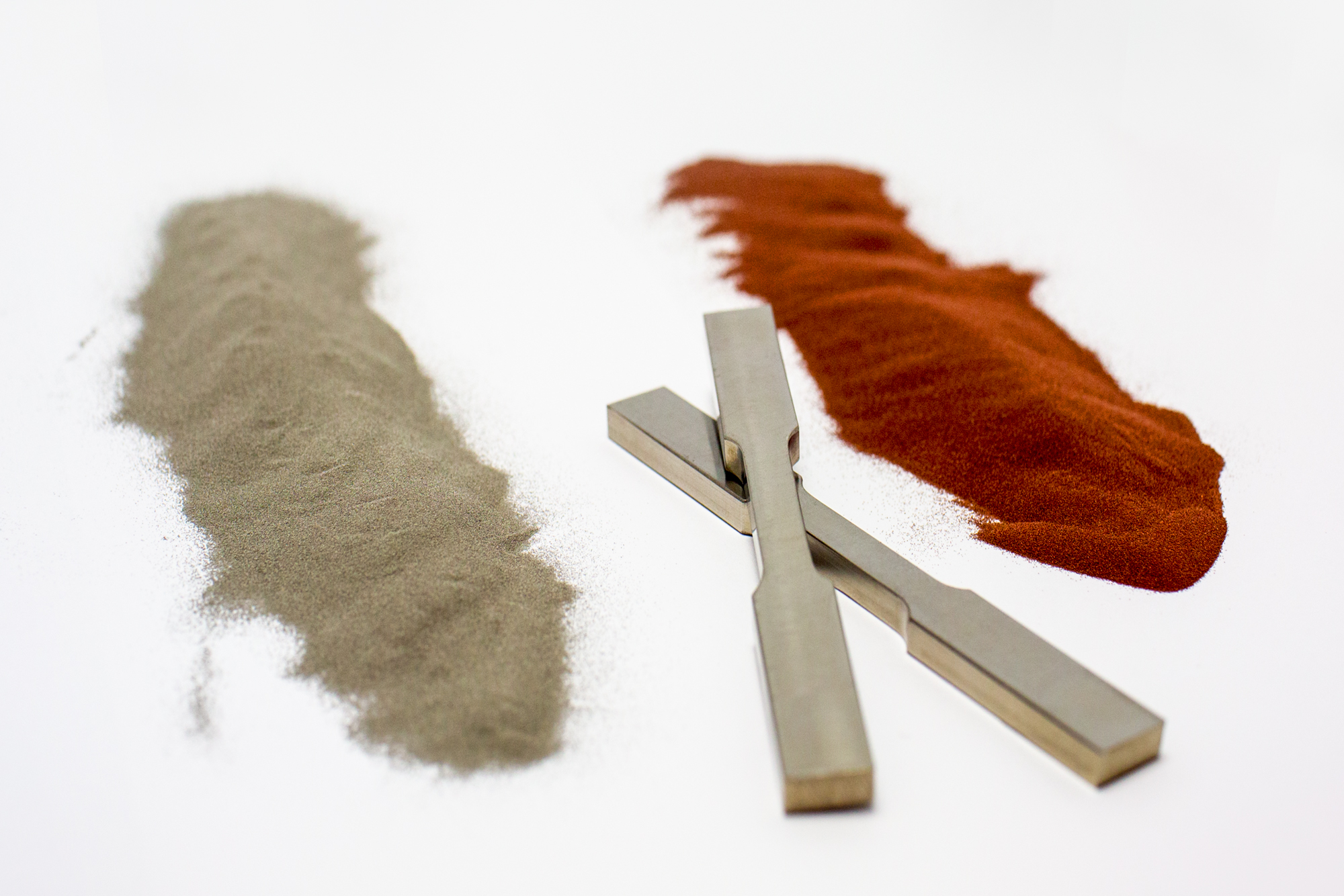 Researchers at RMIT have demonstrated continued research output in the field of metal 3D printing. In February, a PhD candidate at the university won a $15 thousand AUD ($10 thousand USD) prize for proving the 3D printability of tool steel. RMIT has also led a project seeking to apply metal 3D printing to service the Australian Defence Forces.
"Additive manufacturing of ultrafine-grained high-strength titanium alloys" is written by Duyao Zhang, Dong Qiu, Mark A. Gibson, Yufeng Zheng, Hamish L. Fraser, David H. StJohn and Mark A. Easton. It is published in Nature with DOI 10.1038/s41586-019-1783-1. 
Subscribe to the 3D Printing Industry newsletter for the latest news in additive manufacturing. You can also stay connected by following us on Twitter and liking us on Facebook.
Looking for a career in additive manufacturing? Visit 3D Printing Jobs for a selection of roles in the industry. 
Featured image shows titanium and copper powder with 3D printed bars. Photo via RMIT.