The Institute for Advanced Composites Manufacturing Innovation (IACMI) in Knoxville, Tennessee, has announced a Big Area Additive Manufacturing (BAAM) project with Oak Ridge National Laboratory, and 3D printed car company Local Motors.
The project is to develop composite materials that can be used to 3D print components for vehicles. The aim is to "challenge existing designs and define new components to meet longevity and crash performance requirements."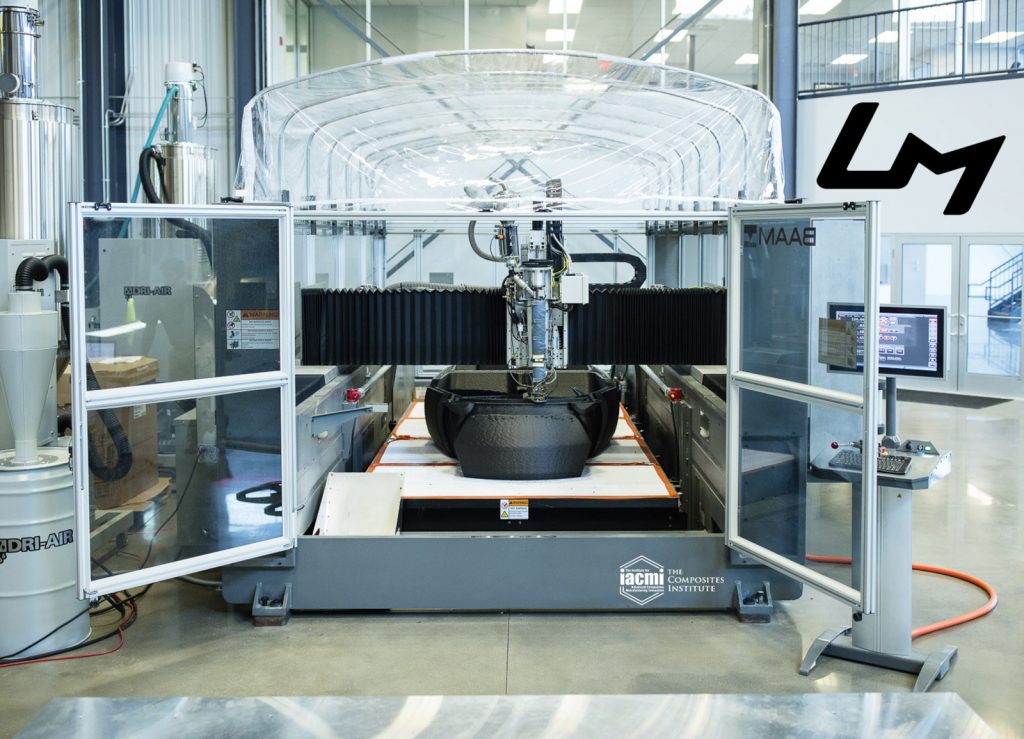 Cars with a composite make-up
Composite material development between the three collaborators will take place at the Department of Energy's Manufacturing Demonstration Facility, leading the way for subsequent facilities around the US that can "produce cars with a substantial advanced composite make-up".
Gregory Haye, Local Motors General Manager, comments,
The integration of design within the materials selection and manufacture process optimizes vehicle production by reducing cycle time. The partnership with IACMI-The Composites Institute and its vast group of partners provides access to unique research and development capabilities, ultimately resulting in a more efficient manufacture process for our organization.
Composite materials in BAAM
As previously reported on 3D Printing Industry Oak Ridge National Laboratory, one of the partners in this project, are conducting studies into the performance of pelletized feedstock for big area additive manufacturing (BAAM).
In composite materials studies, we have also seen research from the likes of Russia's Skolkovo Institute of Science and Technology (Skoltech) for 3D printed carbon fiber parts – a material commonly used in cars. The Lawrence Livermore National Laboratory (LLNL) has also developed an aerospace grade carbon fiber composite material suitable for 3D printing.
For more news on large scale additive manufacturing and composite materials sign up to the 3D Printing Industry newsletter, and follow our active social media sites.
Don't forget to vote in the first annual 3D Printing Industry Awards.
Tickets for the 3D Printing Industry Awards are also now available here.
Featured images: the Local Motors 3D printed Strati at IMTS 2016. Photo by Michael Petch