The UK headquartered metrology and additive manufacturing specialist Renishaw has launched a new non-contact tool measurement solution, the NC4+ Blue system.
Integrated into the company's NC4 range of tool setters launched in 2017, the NC4+ Blue system features patent-pending blue laser technology and improved optics to deliver improved tool measurement accuracy to ensure the machinability of components.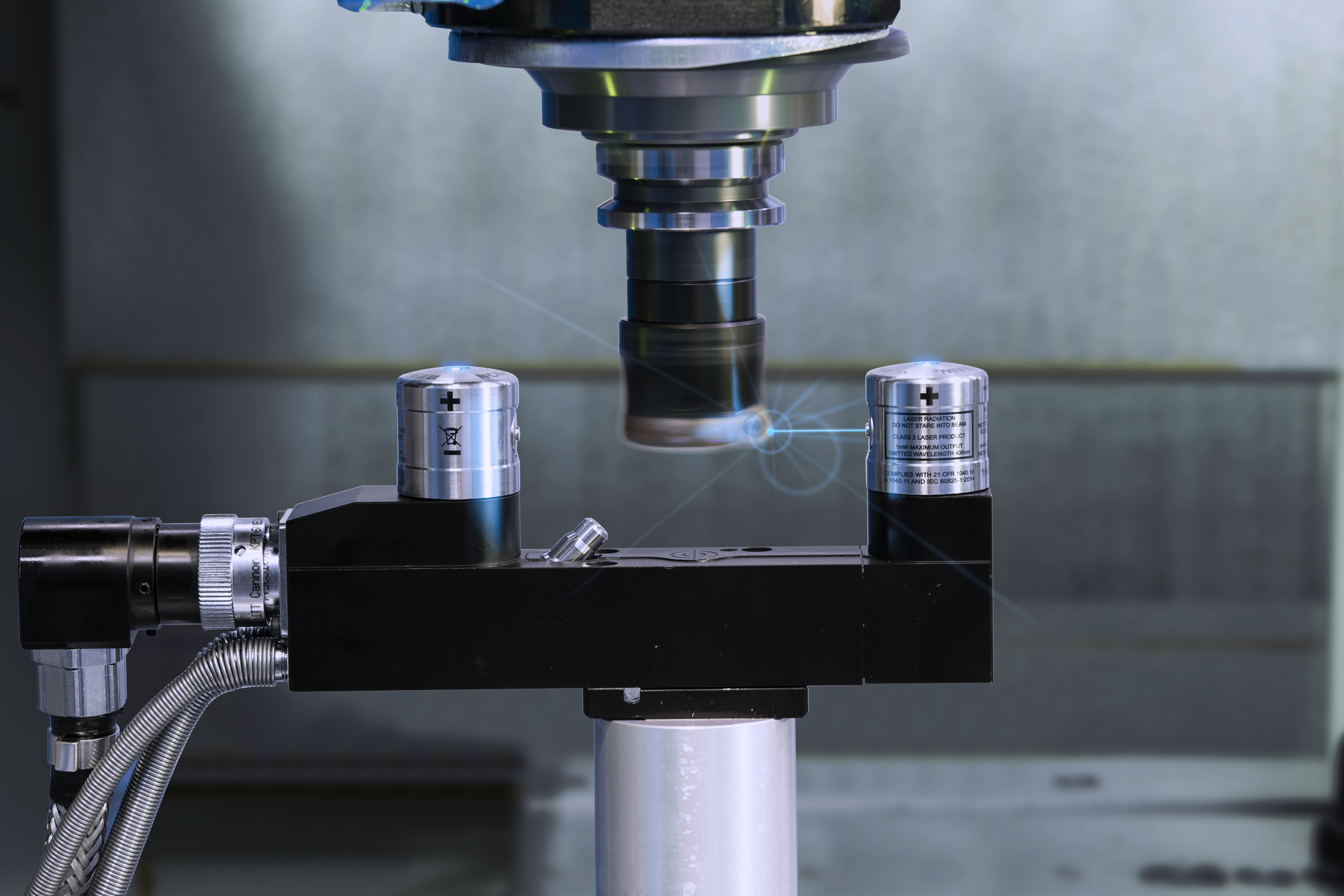 The NC4+ Blue system
Non-contact tool measurement enables automatic checks for tool wear or breakage, therefore maintaining accurate tooling processes as well as production safety. This system gathers precise tool data which is automatically analyzed to identify such damages to components.
Renishaw explains that the NC4+ Blue system has a shorter wavelength, resulting in improved diffraction effects and optimized laser beam geometry when compared to red laser sources found in conventional non-contact tool setters. This technology allows for the measurement of very small tools.
Furthermore, its non-contact tool setting software packages include a new dual measurement mode with auto optimization technology which ensures fast and reliable tool measurement, this is also operational in wet conditions.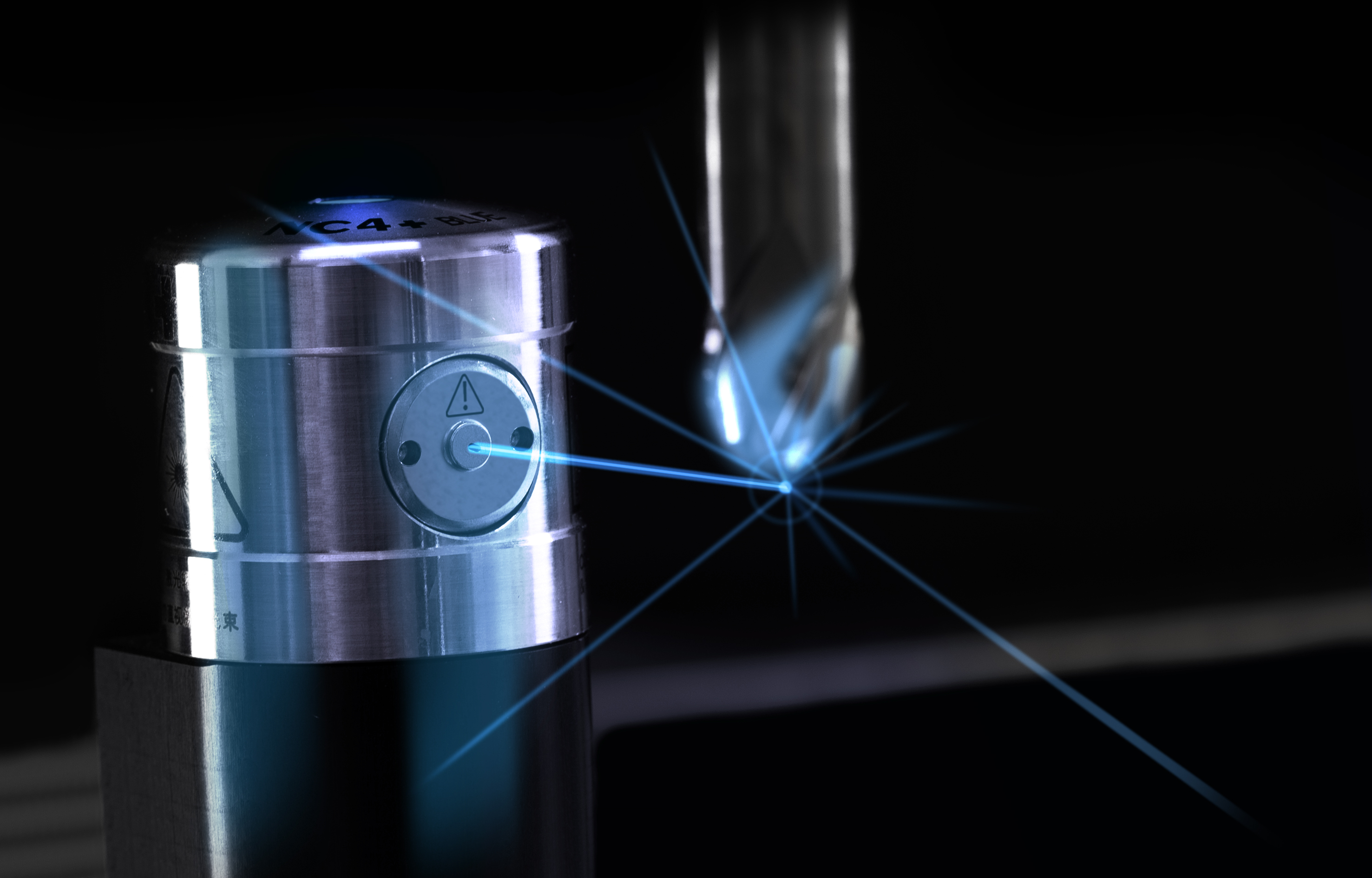 Metrology and additive manufacturing 
On-machine tool measurement allows manufacturers to automate and optimize their processes and minimize quality issues and CNC machine stoppages. Earlier this year, Renishaw opened two new additive manufacturing Solutions Centres in Barcelona and Torino, Italy, with metrology equipment.
This includes the OSP60 probe which uses 3D sensor technology SPRINT for high-speed, high-accuracy probing to CNC machine tools. Through Spanish subsidiary Renishaw Ibérica, Renishaw is also integrating its metrology technology to validate 3D printed component with its Futuralve project.
The NC4+ Blue non-contact tool setting system will be displayed by Renishaw at EMO Hannover 2019 from September 16th – 21st, hall 6, stand D48.
Find the latest additive manufacturing news by subscribing to our 3D Printing Industry newsletter and following us Facebook and Twitter.
Also, visit our 3D Printing Jobs board to find out more about opportunities in additive manufacturing.
Featured image shows the NC4+ Blue system. Photo via Renishaw.