Next week I will be reporting live for 3D Printing Industry from RAPID + TCT 2018 in Fort Worth, Texas. For any visitors and exhibitors at the Fort Worth Convention Center, please say hello if you see me. You can also catch me over on Twitter where I will be sharing all the latest news from the exhibition floor.
More than 6,000 attendees are expected at this year's event covering the length and breadth of the 3D printing industry with over 300 exhibitors and 150+ presentations.
In preparation for the slew of announcements to come next week, we have a preview of upcoming announcements in materials, hardware, software and services.
Lockheed Martin Skunk Works, Mayo Clinic and Wohlers Associates top the bill for keynotes
Keynote speeches this year include:
April 24th – Tomorrow's Additive Manufacturing: An Aerospace & Defense OEM Perspective by Michael D. Packer, Director of Manufacturing, Advanced Production Programs at Lockheed Martin Aeronautics' Skunk Works®.
April 25th – Rise of Point-of-Care Manufacturing: Impacting More Patients with 3D Printing by Amy Alexander, Biomedical Engineer at the Anatomic Modeling Lab of the Mayo Clinic and Jonathan Morris, the lab's co-director.
April 26th – Printing the Future, by Terry Wohlers, Principal Consultant and President at Wohlers Associates, Inc., and principal author of the annual Wohlers Report.
#3DTalk to dispel the myths of additive manufacturing
In the the Keynote Theater at 1.30pm on Tuesday 24th April 2018, Women in 3D Printing and Cyant will be presenting a lively #3DTalk session to dispel the most common misconceptions in additive manufacturing.
Speaking on the panel, hosted by Cyant founder and CEO Barbara Hanna, will be:
– Stacey DelVecchio, Additive Manufacturing Product Manager at Caterpillar Inc.
– Dr. Amy Elliott, Manufacturing Demonstration Facility (MDF) at Oak Ridge National Laboratory (ORNL).
– Jennifer Fielding, PhD, Technical Advisor for Propulsion, Structures, and Manufacturing Enterprise Branch at the Air Force Research Laboratory (AFRL).
– Miheala Vlasea, PhD, Assistant Professor at the University of Waterloo, Canada.
A separate Women in 3D Printing event will take place on May 1st in London at Here East, more information is available here.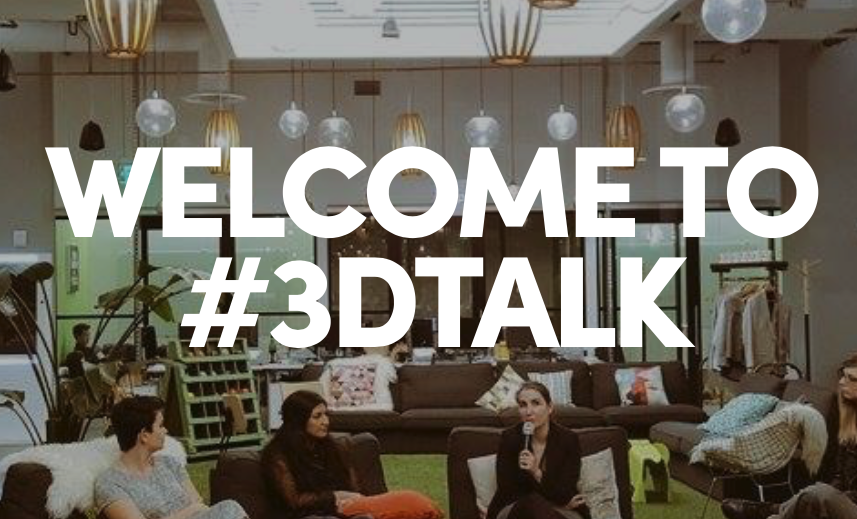 Tiertime and MachineWorks releases
3D printing solutions provider Tiertime, headquartered in Beijing, will be announcing three new 3D printers at RAPID + TCT 2018: the UP mini 2 ES, UP300 and X5 machines.
The UP mini 2 ES updates the company's existing UP mini 2 FFF 3D printer with four new features aimed at ease-of-use, reliability and budget.
UP300 is a larger FFF 3D printer with interchangeable extrudes each suited to a different material class: one for ABS, one for PLA, and one for TPU.
And the X5, dubbed "the crowning achievement for Tiertime in 2018" is the company's industrial FFF release for continuous 3D printing. Joseph Guo, International Sales and Marketing Director at Tiertime Corporation comments,
"Years ago we recognized the value of inexpensive 3D printing in a low-volume manufacturing environment. The X5 was designed from the ground up with this in mind,"
"The machine fully realizes the potential of the Tiertime Print Queue and is intended to be a workhorse, grinding out print jobs one after another with as little hassle as possible."
MachineWorks will be displaying "a sneaky preview" of its upcoming Polygonica software release, with improvements to simplification performance, shrink-wrapping technology and automatic handling of laser scan-data and handling point clouds.
Materials and powder handling upgrades
Powder handling specialist Volkmann is introducing the PowTReX additive manufacturing handling system. "Operating at throughputs of above 1100 lbs/hr for stainless steel, and above 660 lbs/hr for aluminum powder," the company states, "PowTReX keeps the additive manufacturing operation running at peak efficiency."
Industrial gas provider Linde LLC is showcasing three new technologies to improve the quality of metal additive manufacturing. The new products cover atmospheric gas management on Incoming Quality, 3D Process Quality and Finish Quality streams of powder-based processes.
Adaptive3D Technologies, a Dallas-native resin supplier, is presenting "the world's highest-strain 3D-printable photopolymer" at RAPID + TCT. According to Kial Gramley, VP of Sales & Marketing at Adaptive3D,  "We believe that material performance is the key that is going to unlock the true potential of Additive Manufacturing,"
"We focus on tough materials that combine strength with high elongation and, as a material supplier, we do not lock our customers into any platform like most companies in this space; we just compete on performance."
 For RAPID + TCT 2018 updates and more news subscribe to the 3D Printing Industry newsletter, follow us on Twitter, and like us on Facebook.
Advance your career in 3D printing, or post a vacancy. The 3D Printing Jobs board is live. 
Vote now in 2018 3D Printing Industry Awards ahead of the annual dinner in May.
Featured image shows The RAPID + TCT 2017 exhibition floor. Photo by Equispheres Inc.