British aerospace company Reaction Engines is embracing government plans to create the UK's first spaceport. The Oxfordshire based company is currently developing engines with the use of 3D printing technology and has a mission to unlock, "the future of space access and hypersonic flight."
Currently the space industry is worth an estimated $17 billion to the British economy. Today draft legislation for the creation of a spaceport was announced as the British Government take steps to ensure that the economy benefits from future expansion.
The Spaceflight Bill proposes the development a space port by 2020. The facility will be capable of launching both satellites and craft carrying paying passengers. Subsequently, the British Government will commit £10 million ($12.4 million) in grants to encourage the adoption of the spaceport. Companies can apply for this grant by detailing their efforts to launch spacecraft by 2020.
There are a number of British space companies that could benefit from this legislation, including Reaction Engines and their Synergetic Air-Breathing Rocket Engine (SABRE). Other influential British companies, also using additive manufacturing, include Surrey Satellites Technology Ltd, Orbital Access, and BAE Systems.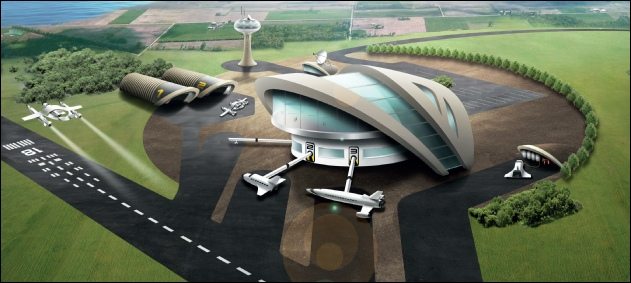 Spaceflight bill
The Bill and grants will bring the UK a substantial share of the commercial space flight business in the coming years. Estimates value the space industry at over $30 billion over the next twenty years. British Science Minister Jo Johnson announced the plans, and he said,
It provides opportunities to expand into new markets, creating highly-skilled jobs and boosting local economies across the country. That is why it is one of the key pillars of our Industrial Strategy.
Reaction Engines 
Reaction Engines are building the, "next generation of air and space vehicles [that] have the potential to enable hypersonic flight and transform space access." Speaking about today's news Mark Thomas, CEO of Reaction Engines, said,
We welcome this announcement which will lead to the development of the UK's first spaceport and will provide a further boost to our own efforts and to Britain's fast growing space industry.
Reaction Engines has been working with Orbital Access, a fellow British space company. Orbital Access is also keen for a UK spaceport as they are based at one of the possible locations, Glasgow Prestwick airport. The company specialize in horizontal-launching aircraft that could transport satellites and other payloads.
Other British aerospace companies 
These plans will interest Sir Martin Sweeting, founder of Surrey Satellites Technology Ltd., as major element of the port will be launching satellites. Sir Sweeting is a British aerospace engineer who created the small satellite industry. Surrey Satellites Technology has launched 49 satellites and boasts over 30 years of experience in the industry.
Additionally, BAE Systems may also benefit from these Government plans. The global defense, aerospace and security company are already receiving government funding as part of the Northern Powerhouse initiative.
3D Printing Industry will continue our space themed week with reports from this week's Additive Manufacturing for Defense, Aerospace and Space Conference.
For the latest news about the many applications of 3D printing follow us on twitter and Facebook for the latest updates from the event and don't forget to sign up to our newsletter.
Featured image shows Reaction Engines' Sabre engine. Image via Reaction Engines.