New Mexico Aerosol Jet Printing (AJP) and Laser Engineered Net Shaping (LENS) company Optomec has experienced strong revenue growth for the first half on fiscal 2019. Sharing the news today, the privately held company said that sales revenue for the second quarter of fiscal 2019 has risen 43 percent compared to the same period in 2018, contributing overall to a sales increase of 40 percent for H1 2019.
According to the company, "continued growth is being fueled by increased demand in production applications" in which businesses are identifying both LENS and AJP as functional and valuable metal 3D printing technologies. "We feel very fortunate that we've been able to flourish," comments Optomec CEO Dave Ramahi, "early adopters are realizing the benefits of both our 3D metal printing and 3D printed electronics solutions."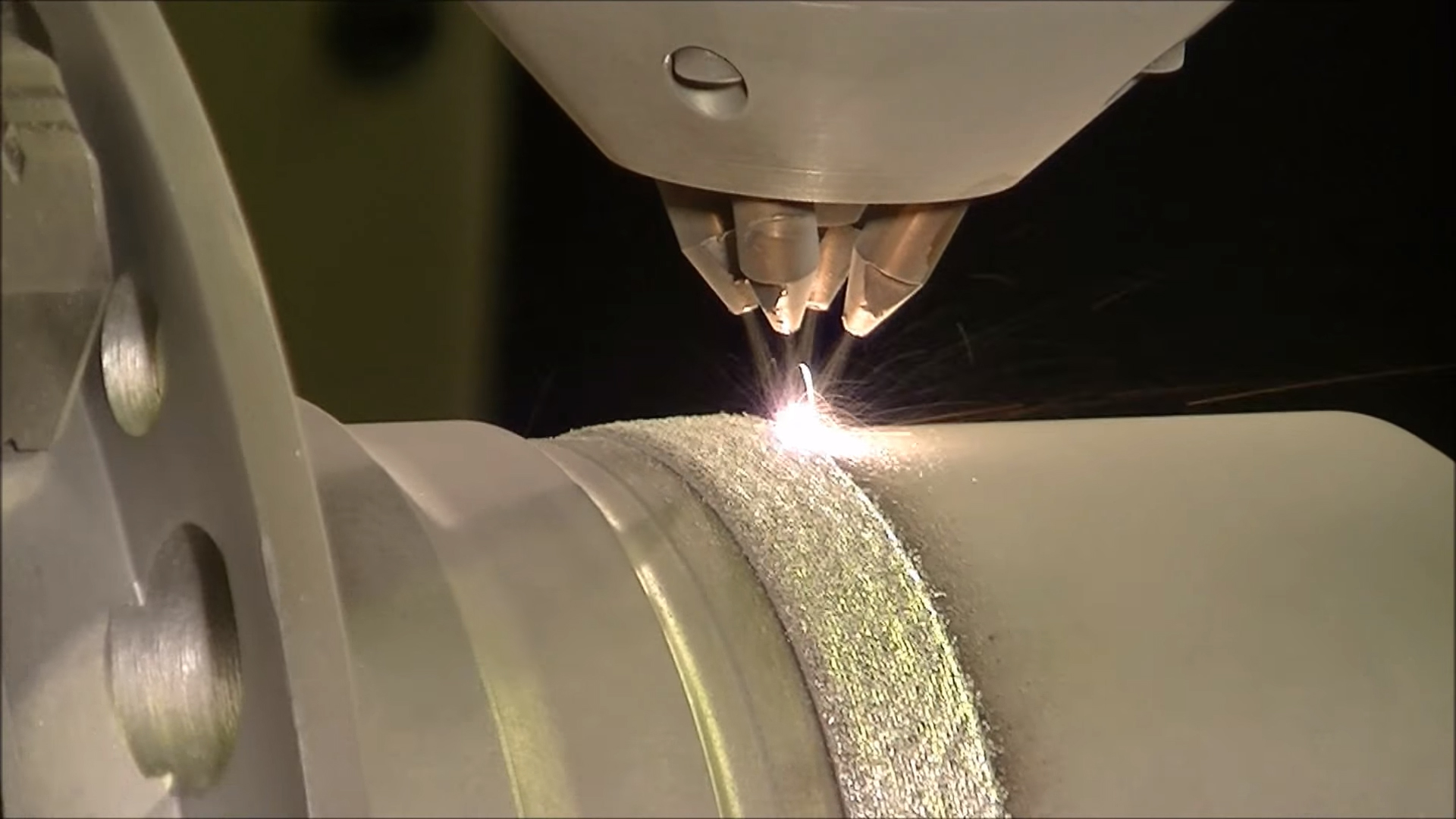 Optomec metal 3D printing
A type of directed energy deposition (DED), Optomec's LENS platform is capable of layering metal onto a variety of pre-fabricated objects and surfaces. For this reason, it is very effective at parts refurbishment and repair. One of the leading applications for Optomec LENS, is the repair of gas turbine components in the aviation and energy sectors, which has been bolstered by its acquisition of CNC and laser cladding machine supplier Hoffman. Currently, combined with those made by Hoffman, Optomec counts nearly 100 LENS installations at leading OEMS and tier 1 suppliers worldwide. The new Center for Advanced Manufacturing at Navajo Technical University, in Crownpoint, New Mexico, has become the latest beneficiary of an Optomec LENS system, earlier in the year the company also partnered with Phillips Federal, to supply the U.S. government with LENS equipment.
3D printed electronics
AJP is regarded separately as Optomec's 3D printed electronics business. It is used to print interconnects onto either 2D or 3D surfaces, and has proven capable of creating sensors and antennas. In June 2019, multinational consumer electronics giant Samsung commissioned an Aerosol Jet 5X System from Optomec. Medical device and military-aerospace markets are also currently being explored by the company with this technique.
Commenting on the recent sales and revenue reportage,  Ramahi concludes, "We anticipate these trends will accelerate as we begin to promote our production proven solutions to a broader range of customers looking to gain a competitive advantage that simultaneously helps improve their products and reduces manufacturing costs."
For more 3D printing business news subscribe to our free newsletter, follow us on Twitter and like us on Facebook. Seeking jobs in additive manufacturing? Make your profile on 3D Printing Jobs, or advertise to find experts in your area.
Featured image shows Optomec demonstrating 3D printed silver for electronics at AMUG 2018. Photo by Michael Petch.