According to a study at Michigan Technological University, a RepRap 3D printer pays for itself within the first 5 years after purchase. 3D Printing Industry asked one of the academics behind the research a few questions.
The average consumer can also make up to 1000% return of investment with a 3D printer by using it to print household goods instead of buying them outright.
Joshua Pearce, Michigan Tech associate professor and co-author of the research, believes the results show that "3-D printers are finally ready for the mass market of every day consumers." This area is one of Pearce's key research interests.
3D printers can be used by "more or less every adult"
A Lulzbot Mini RepRap 3D printer was selected for the experiment as it has open source hardware – making it capable of self-repair, via 3D printing, and also upgrades.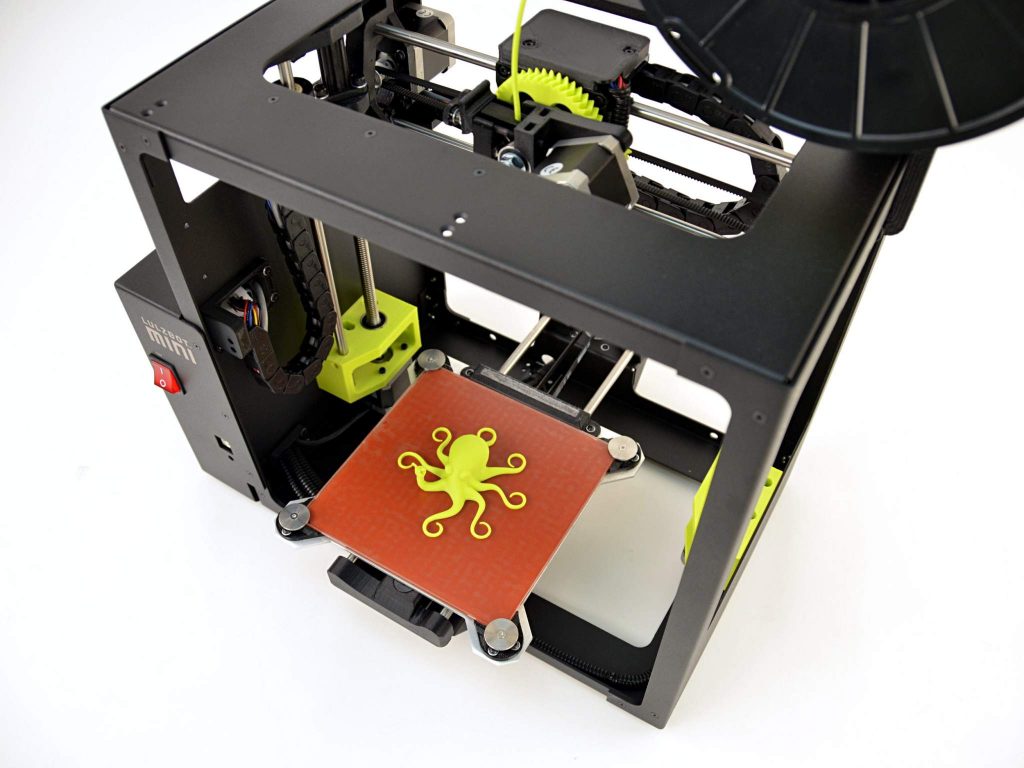 The Luzbot Mini retails at $1,250 and is neatly positioned within the average prices of FFF 3D printers on the market. As proof of concept, Pearce explains:
The first one I set up I did with my then kindergarten and 3rd grade age children – they did everything to set it up with the exception of loading the filament (fingers were not strong enough). More or less every adult can really use these machines with a minimum of help.
To investigate his hypothesis, Pearce asked Emily Petersen, a PhD student who had never used a 3D printer before, to set-up and carryout a simulated 6-month period of 3D printing within the average home.
3D printed planters, phone cases and toys
Peterson printed a total of 26 free items selected at random from 3D file sharing websites – one for every week of the test period.
The production costs of the 26 objects were then compared with their counterparts at the low and high end the market to assess how much money is saved. The average savings across all 26 items was over 90% when compared to both the low end (93%) high end (98.65%) equivalents.
Some of the objects 3D printed for the study include an Insulin belt clip, Pokémon planter, a Deathstar model, an iPhone6 case and an espresso tamper. Overall, Peterson was impressed by how easy the process was, even when it came to real-time troubleshooting of 3D design and setup issues.
The obstacles to 3D printing in the home
To encourage more people to get involved with 3D printing, Pearce told us that the main challenge is "primarily informational." He adds,
3-D printing is around but many people have never used one themselves. I think for creative people – after seeing their first design print – the feeling will hook them. They simply need to be exposed to the technology.
For those who are less creative, and "only want the experience of 'almost free shopping'" Pearce stipulates that "the primary obstacle is the available free designs", which is served by the proliferation of 3D printable file sharing websites like Thingiverse and MyMiniFactory.
As a final point he adds:
…several million free designs already available. More are shared every day. I think that many in the 3-D printing community understand how sharing our designs make us all wealthier.
Featured image shows a 300 hour Rocktopus print made with Lulzbot MOARstruder tool on display at CES 2017.
Nominations are still open for the first annual 3D Printing Awards. Make your choices here.