Car manufacturer Ford has officially released a set of CAD files enabling customers to 3D print their own accessories for their Maverick pickup truck.
The files are for the pickup's Ford Integrated Tether System (FITS) which is a series of slots at the rear of the center console and the under-seat storage bins that can be customized with a wide variety of accessories, such as cup holders and phone mounts.
Ford had announced its intention to release the files since before the Maverick entered production, and now that the truck has started hitting driveways the car manufacturer has made good on its promise.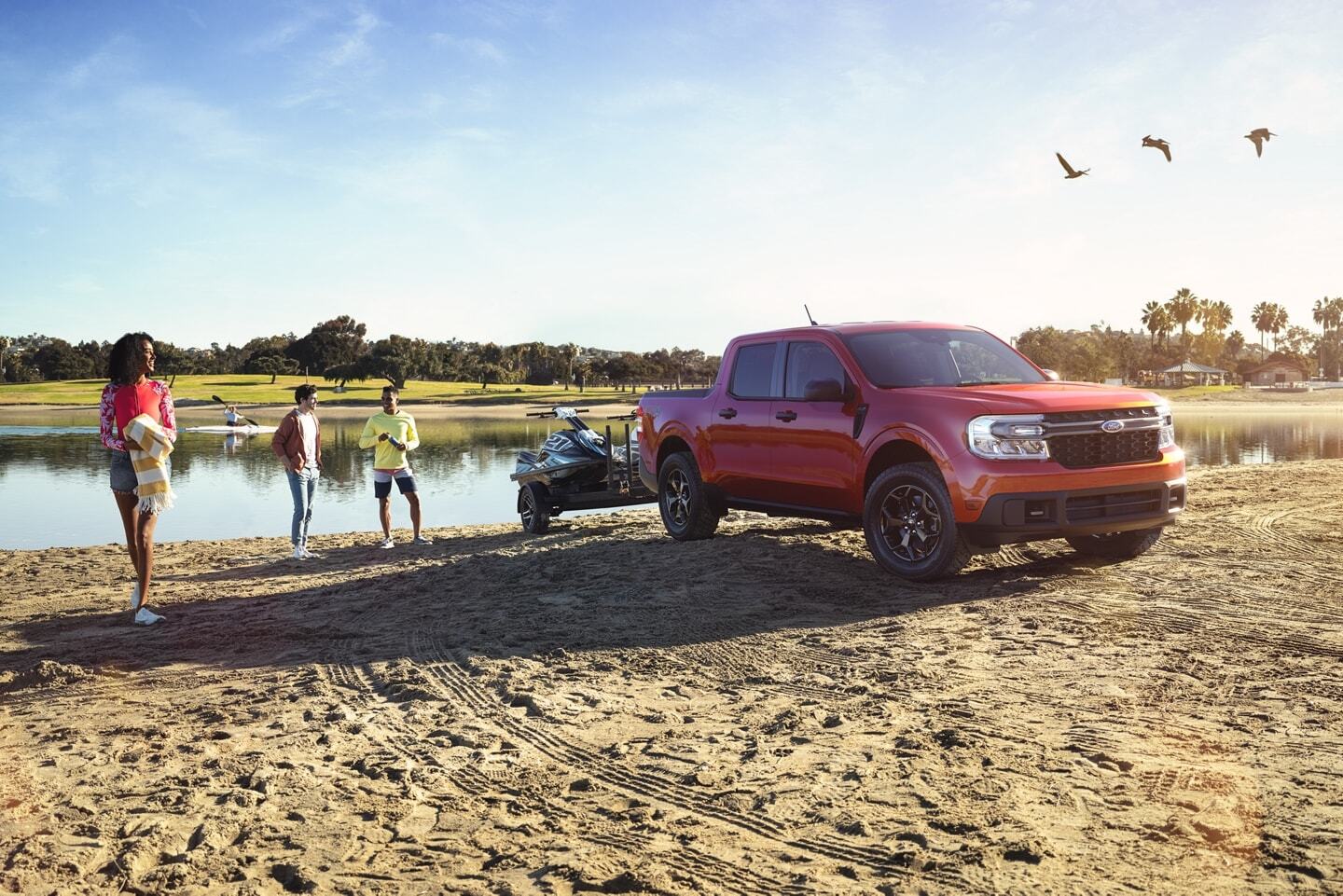 Customizing your pickup
While ford offers a wide range of its own FITS-compatible accessories to Maverick customers, the company is encouraging owners to 3D print their own customized additions to fit their lifestyle. The firm has made available CAD files for the system's center console and under-seat storage space that customers can use as a basis to design and print their own accessories, or leverage a 3D printing service provider to print their accessories for them.
In the few months since the Maverick's launch and the CAD files becoming available, the open-source 3D printing community has wasted no time in designing its own FITS-compatible accessories through other means.
Digital 3D model repository Thingiverse has seen numerous accessory designs uploaded that customers can download and print for themselves, including cup holders, shopping bag hooks, phone holders, and more. Creators have also designed FITS slots for other areas of the Maverick, such as within the pickup's dashboard cubby, alongside an inverted FITS tether which can turn any vehicle into a FITS-compatible one, even if it's not a Ford.
With the release of the official CAD files, customers will be more easily able to design and print their own accessories for their trucks, with Ford encouraging people to "put their imagination to work." Maverick customers can download the CAD files from Ford's website here.
Ford and 3D printing
In addition to promoting 3D printing as a means for customers to customize their vehicles, Ford is also leveraging the technology in other areas, too. The manufacturer's own Advanced Manufacturing Center features a number of 3D printer OEM HP's Multi Jet Fusion (MJF) 3D printers which have been used to fabricate parts for some of Ford's car models, such as the Ford Shelby Mustang GT500.
In fact, the company regards itself as one of the earliest adopters of additive manufacturing, having purchased the "third stereolithography machine ever made" back in 1988, and producing hundreds of thousands of 3D printed parts every year. The company has also partnered with the likes of 3D printer manufacturers Carbon and Stratasys.
Most recently, Ford teamed up with HP to recycle 3D printing waste into end-use automotive parts in what is believed to be an industry first. Through the partnership, recycled 3D printing material will be converted into injection-molded fuel-line clips for use on Ford's Super Duty F-250 trucks in order to improve the sustainability credentials of the firm's manufacturing operations.
Open-source accessories
Over the years, the open-source 3D printing community has made available countless designs and files for 3D printable accessories, attachments, and adaptors for the products of well-known brands and manufacturers.
Recent examples of such designs include YouTuber Akaki Kuumeri's 3D printed adapter for the Sony PS5 DualSense controller which enables users to play games one-handed, and hobbyist toymaker Riskable's innovative levitating key switch mechanism for PC keyboards which provides a more tactile response for users. Another notable example is YouTuber Lucas VRTech's open-source 3D printable virtual reality (VR) gloves which can be printed for just $22.
Leading firms are starting to recognize the value of open-source 3D printing too, with Global Japanese electronics firm Panasonic recently making more than 75,000 CAD files for its electronic components freely available to customers.
Subscribe to the 3D Printing Industry newsletter for the latest news in additive manufacturing. You can also stay connected by following us on Twitter and liking us on Facebook.
Looking for a career in additive manufacturing? Visit 3D Printing Jobs for a selection of roles in the industry.
Subscribe to our YouTube channel for the latest 3D printing video shorts, reviews and webinar replays.
Featured image shows the Ford Maverick Pickup. Photo via Ford.