Static coordinate measuring machine (CMM) manufacturer LK Metrology has added five new ultra-accuracy models to its FREEDOM range of portable measuring arms.
Each model is available in both 6-axis and 7-axis variations, bringing the total number of measuring arms in LK's portfolio to 34.
The new models fall under two new categories within the FREEDOM range, FREEDOM ULTIMATE and FREEDOM ULTIMATE SCAN, and are designed to offer increased precision across a wide range of applications, such as quality control, on-machine verification, reverse engineering, and 3D modeling.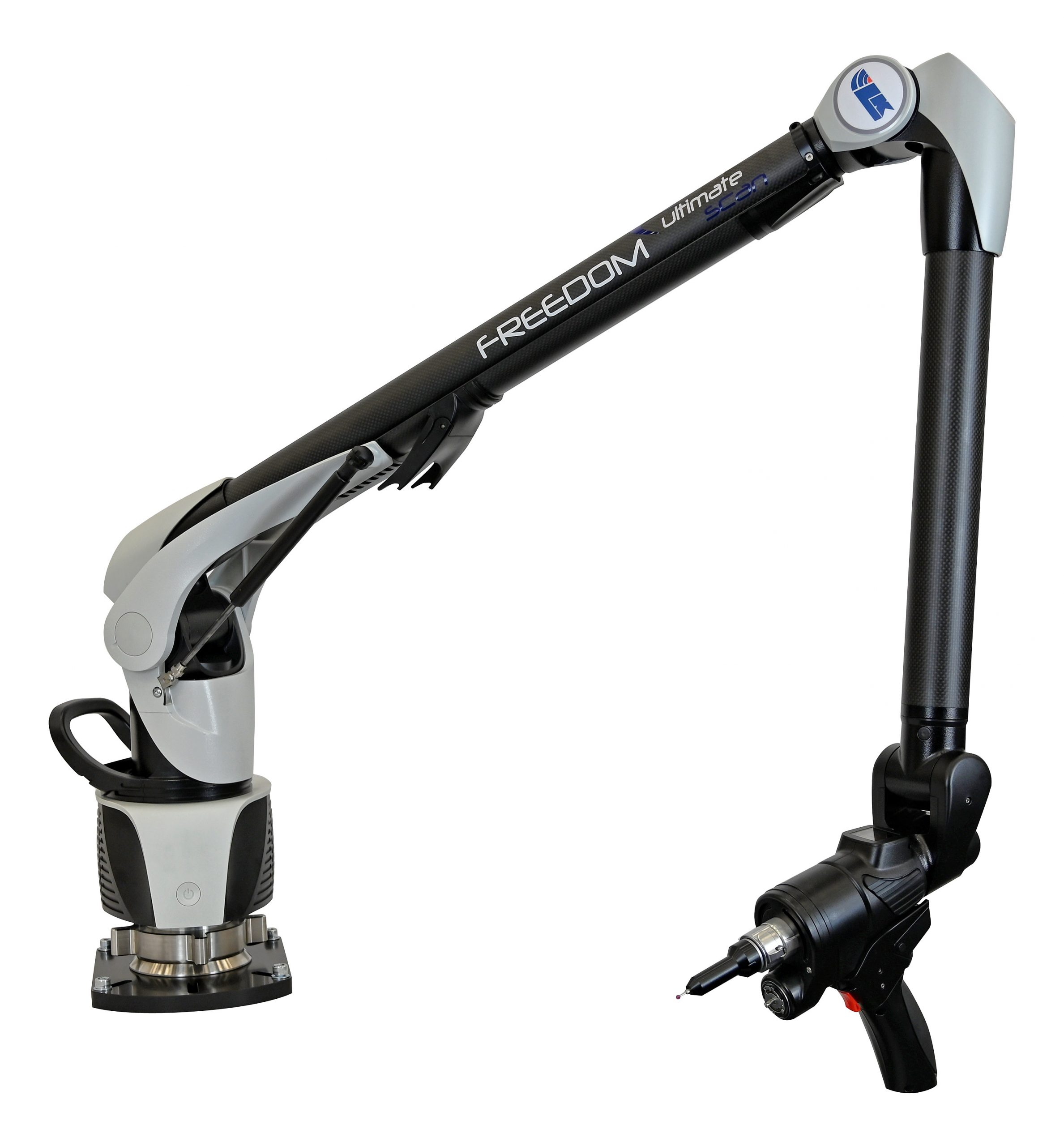 Recent metrology advancements
First established in 1963, LK's history in metrology dates back to the birth of CMM technology. After several years as a division of Nikon Metrology, LK was relaunched as an independent CMM manufacturer with offices located in the UK, North America, and Europe. The firm is continuing to advance metrology in 3D printing alongside several other companies in the field.
One of these is Canada-headquartered measurement system manufacturer Creaform, which last year launched its latest 3D scanner aimed at manufacturing and metrology professionals, called the MetraSCAN BLACK. The CMM is backed by metrology-grade blue laser technology and can be used at any stage of the manufacturing process, from product design to maintenance and repair, to reverse engineering.
Other 3D measurement offerings from the firm include its Go!SCAN SPARK and HandySCAN BLACK portable 3D scanners, and Creaform's technology has also powered two new handheld scanners from 3D scanner manufacturer peel 3D.
Elsewhere, 3D scanning and image provider FARO Technologies launched its latest and most accurate to-date 3D portable CMM, the FARO Gage. The portable arm is well-suited to daily high-accuracy tasks performed by small and medium-sized businesses, combining lightweight benefits with lab-precision.
Meanwhile, global engineering firm Renishaw recently announced its metrology division has generated £235.6 million in revenue during H1 2021, although it experienced reduced demand for its CMM products, particularly within the aerospace sector.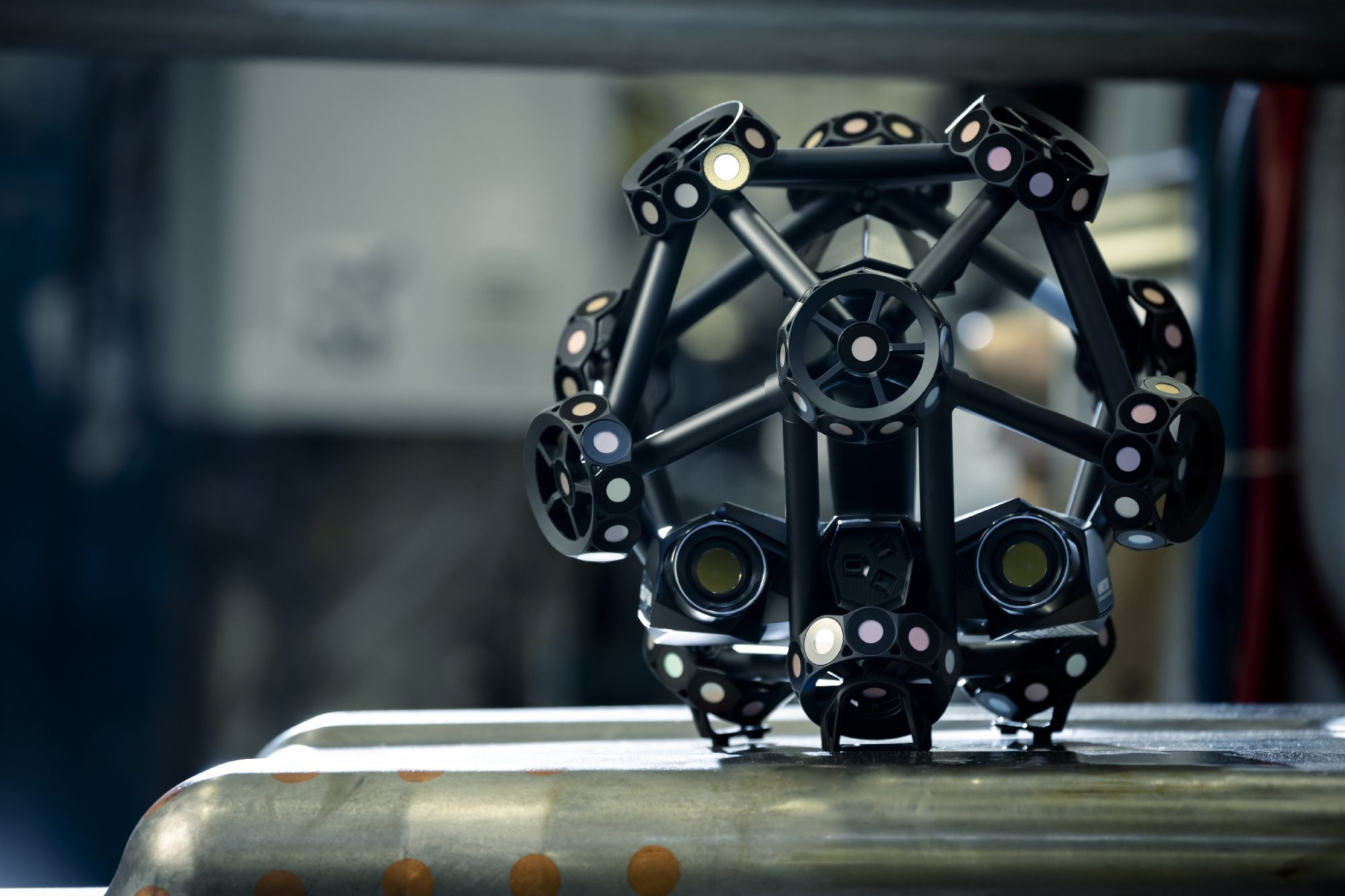 Enhanced measuring accuracy
LK's new arm models will be shipped with an ISO-certified calibration sphere and verification bar, and are available with measurement volumes ranging from 2.5 to 4.5 meters.
The new models are equipped with enhanced measuring accuracy over existing arms in the range, providing an eight percent accuracy improvement over the next most precise product, the SELECT, and are up to 43 percent more precise than the range's entry-level CLASSIC arm models.
While the entire FREEDOM range possesses ISO-certified tactile probing accuracy, an extra degree of flexibility in the new SCAN models provides infinite movement to enable scanning with a Nikon Metrology ModelMaker H120 laser scanner. Each of the arms can be customized with a variety of probe kits, styli, mounting rings, tripods, and rolling stands, and can also be supplied with carts equipped with a laptop arm for customer convenience.
Carbon fiber stability
The new FREEDOM arm models are manufactured with a carbon fiber tubular construction in order to provide greater stability under challenging operational conditions. When users are attempting to access awkward areas of a component, a proprietary counterbalance makes manual movements light, thereby making the measuring arm easier to use in these types of situations.
The arms are also equipped with optional Wi-Fi connectivity and battery power to make them fully portable and capable of carrying out wireless measurements. With the largest FREEDOM model weighing less than 11kg, set-up and repositioning is made quicker and easier, and when not in use the arms can be simply stowed away and locked in place.
Raising productivity
One factor that sets the new FREEDOM arm models apart from their predecessors is the integration of absolute, rather than incremental, rotary encoders that feed back the angular position of each joint to the control software. This removes the need for timely encoder referencing before use and means the arm can be used immediately when started up, thereby raising productivity.
Thanks to the embedding of a highly repeatable hot-swapping connection, the arms' probes can be exchanged quickly without the measuring process being interrupted for recalibration. LK has also added an LCD display with a quick-access menu on the models' probe wrist, which provides users with immediate and convenient access to important information throughout the measurement process.
A range of third-party inspection software can be supplied by LK to accompany its FREEDOM arms. One of those available is InnovMetric's PolyWorks Inspector software, which can seamlessly swap programs between portable and static CMM platforms. Also offered is Metrostaff's ArcoCAD metrology software and Nikon Metrology's Focus Inspection program for data analysis. Additionally, the CMM Manager inspection package from OxSoft can be used for touch-probing.
Subscribe to the 3D Printing Industry newsletter for the latest news in additive manufacturing. You can also stay connected by following us on Twitter and liking us on Facebook.
Looking for a career in additive manufacturing? Visit 3D Printing Jobs for a selection of roles in the industry.
Featured image shows an ultra-accuracy 7-axis FREEDOM ULTIMATE SCAN portable measuring arm from LK Metrology. Photo via LK Metrology.