The nominations for the 2021 3D Printing Industry Awards are now open. Who do you think should make the shortlists for this year's show? Have your say now.
Construction 3D printing firm ChangeMaker 3D is using its 'Printfrastructure' technology to build the basis of an experimental underground sewage system.
Working with British water company United Utilities, ChangeMaker 3D has developed a wastewater distribution chamber that can be 3D printed on-site out of eco-friendly concrete, in an approach that could yield time, cost, and sustainability benefits, and help the sector progress towards its carbon net-zero target of 2030.  
ChangeMaker 3D's sewage system trial closely follows the news that it's set to help fast track the construction of the UK's High Speed 2 rail network, with its technology reportedly being lined up for testing at the Euston station site from 2022.
"It's exciting for Changemaker 3D to be able to come into a new market and work with a potential supplier like United Utilities, who will also benefit by being the first UK company out of the starting blocks," said Natalie Wadley, Director of Changemaker 3D. "Other sectors are already sitting up and taking an interest in our strong commercial proposition."
"As well as being a technology for good, concrete printing is safer to build and saves time and cost. This is good for customers, the water sector and the UK construction industry as a whole."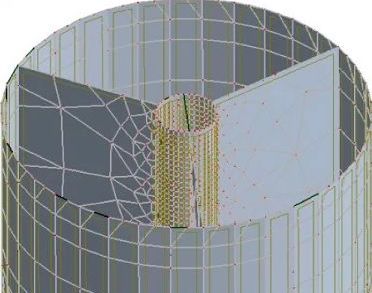 Eco-friendly construction?
Co-founded by Luke and Natalie Wadley in 2017, ChangeMaker 3D is a company that's dedicated to developing a new approach to construction, which is more sustainable but still delivers value to users. To achieve this, the husband and wife team have come up with 'Printfrastructure,' an approach that involves using robot-mounted 3D printers to create concrete structures at scale.
Given that the technology enables the production of internally-latticed parts, it potentially allows adopters to reduce their material waste while manufacturing highly robust building elements. What's more, the firm is currently working with Versarien to integrate graphene into its concrete as well. If successful, the move could unlock the 3D printing of structures with reduced embedded carbon content. 
Recognizing the potential of ChangeMaker 3D's approach, SCS JV, a joint venture between Skanska, Costain, and STRABAG, has now cleared the firm's technology for 3D printing part of the HS2 rail link. In doing so, the SCS JV believes that it could be possible to reduce the tunnels' concrete and carbon quantities by up to 50%, and by producing structures on-site, it anticipates making further eco-gains in the future. 
When it comes to working with United Utilities, however, ChangeMaker 3D's technology was actually incubated as part of its Innovation Lab scheme, thus in their latest project, the firms have effectively rekindled their partnership, with the aim of putting Printfrastructure to the test and creating a structurally-optimized sewage chamber with end-use potential.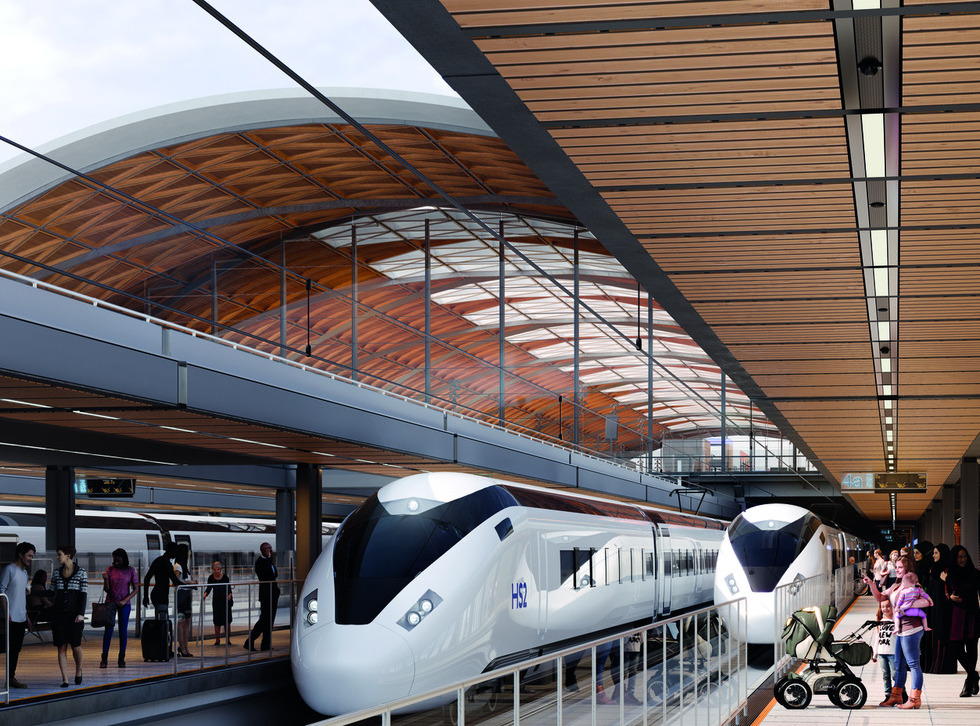 ChangeMaker's wastewater trial
To fully assess the viability of its process for wastewater applications, ChangeMaker 3D initially chose to redesign a sewage distribution chamber, due to its complexity and the risks associated with its failure. Since then, the firm has worked closely with engineers and consultants from United Utilities and AutoMutatio, and managed to develop an optimized model based on a pipe that's currently made Cumbria. 
Designed over the course of ten weeks, the 1.8 meter-diameter chamber features interior dividing walls, which during end-use, would be partially submerged 1.4 meters below ground, and based on their analysis, the engineers believe that it could be made with 25% less carbon than existing models, at a 20% cost reduction, and while taking half the time to build. 
To put its design into practice, ChangeMaker 3D now intends to 3D print a prototype off-site before subjecting it to rigorous testing as a means of examining its strength and durability. If successful, the firm's approach is then expected to be demoed live in front of United Utilities' construction partners, in an event that could put its technology in the shop window, and open up an array of potential use cases. 
"We're really excited by this technology," said Lisa Mansell, United Utilities' Chief Innovation Engineer. "The sector has big challenges on the time and cost of construction, but the biggest challenge for the water industry right here and now is reducing our carbon footprint. One of our biggest carbon impacts is construction projects, particularly where we need to use concrete solutions."
"We need to show that it [Printfrastructure] works physically, testing the finished article is structurally sound. This will help get our construction partners comfortable with it."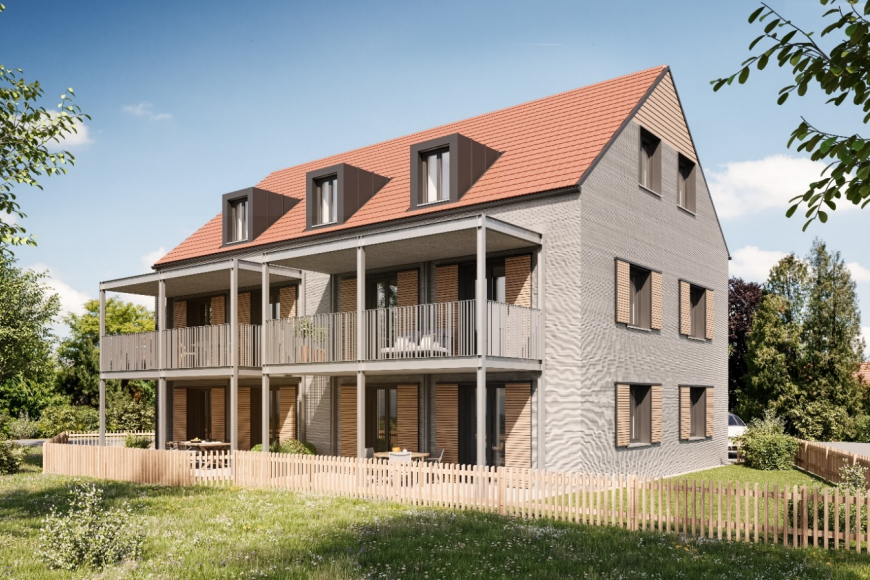 Scaling construction 3D printing
Whether it be water treatment facilities or rentable houses, 3D printing is now increasingly finding end-use rather than proof-of-concept construction applications. Over in the UAE, for instance, the Dubai Electricity and Water Authority (DEWA) has just opened a 3D printed R&D Lab that houses rover, drone, and 3D printing-related testing facilities. 
In Germany, meanwhile, the PERI Group has 3D printed a three-story apartment building using Danish manufacturing firm COBOD's large-format manufacturing technology. Now finished and ready for habitation, the site is set to be divided up into five separate apartments, and made available for rental on the local market. 
Likewise, Texan construction firm ICON chose to list its first U.S. 3D printed homes on the domestic housing market back in March 2021. Featuring vaulted master bedrooms, secluded offices, and a minimalist rustic aesthetic, ICON's four additive manufactured structures had a reported starting price of $450,000 each. 
The nominations for the 2021 3D Printing Industry Awards are now open. Who do you think should make the shortlists for this year's show? Have your say now.
To stay up to date with the latest 3D printing news, don't forget to subscribe to the 3D Printing Industry newsletter or follow us on Twitter or liking our page on Facebook.
For a deeper dive into additive manufacturing, you can now subscribe to our Youtube channel, featuring discussion, de-briefs, and shots of 3D printing in-action.
Are you looking for a job in the additive manufacturing industry? Visit 3D Printing Jobs for a selection of roles in the industry.
Featured image shows a 3D model of ChangeMaker 3D's wastewater distribution chamber. Image via United Utilities.