GKN Aerospace, a global engineering firm based in Worcestershire, UK, has announced that it will lead two additive manufacturing research programs designed to increase market share in the global 3D printing industry.
The new £33 million AIRLIFT and DAM programs will utilize Laser Metal Deposition by wire (LMD-w) technology to accelerate serial production as well as product innovation. Russ Dunn, CTO and Head of Strategy, GKN Aerospace explained, "AM is a strategic technology for the Aerospace Industry that will fundamentally change the way we design and manufacture aircraft."
"AM enables us to control material characteristics enabling benefits in terms of product performance, cost and environment. With AIRLIFT and DAM and the Global Technology Centre in Bristol, GKN Aerospace will further develop and industrialize additive manufacturing within the UK industrial and scientific ecosystem."
"The Aerospace Technology Institute (ATI) is an incredibly valuable resource for UK aerospace and we are delighted they are supporting this project to help the UK stay at the forefront of this exciting and emerging technology as part of the UK's industrial strategy."
The AIRLIFT and DAM programs
AIRLIFT or Additive Industrialisation for Future Technology, is a £19 million technology industrialization program leveraging automation and simulation to enhance LMD-w and powder bed processes. Furthermore, DAM or Developing Design for Additive Manufacturing is a £14 million program using a data-driven, material-centric approach to develop new design tools and methods for additive manufacturing.
As well as GKN Aerospace, both programs are supported by ATI, Autodesk and Siemens Digital Industries, University of Sheffield, and the Centre for Modelling & Simulation (CFMS). In a collaborative effort, approximately 40 specialized engineers and operators from these institutions will work together on the programs from GKN Aerospace's new £32 million Global Technology Centre in Bristol.
"These exciting projects will progress additive manufacturing technology, extending the capabilities for large-scale AM component manufacture for the UK," stated Dr. Simon Weeks, CTO of the ATI. "This offers great opportunities for efficient future aircraft structures with tailored properties as well as valuable material and energy savings."
Additive manufacturing and the aerospace sector
Over the past few months, GKN Aerospace has announced several advancements for additive manufacturing in the aerospace sector. This month alone the company expanded its Risk and Revenue Sharing Partnership (RRSP) with American aerospace manufacturer Pratt & Whitney to produce 3D printed engine components.
The Cell 2 production cell system was also announced to develop large aircraft components, continuing a $17.8 million agreement with Oak Ridge National Laboratory (ORNL). Moreover, earlier in the year, GKN Additive, a subsidiary of GKN, announced a new sub-brand of metal powders, GKN Additive Materials which will be used to develop aircraft components.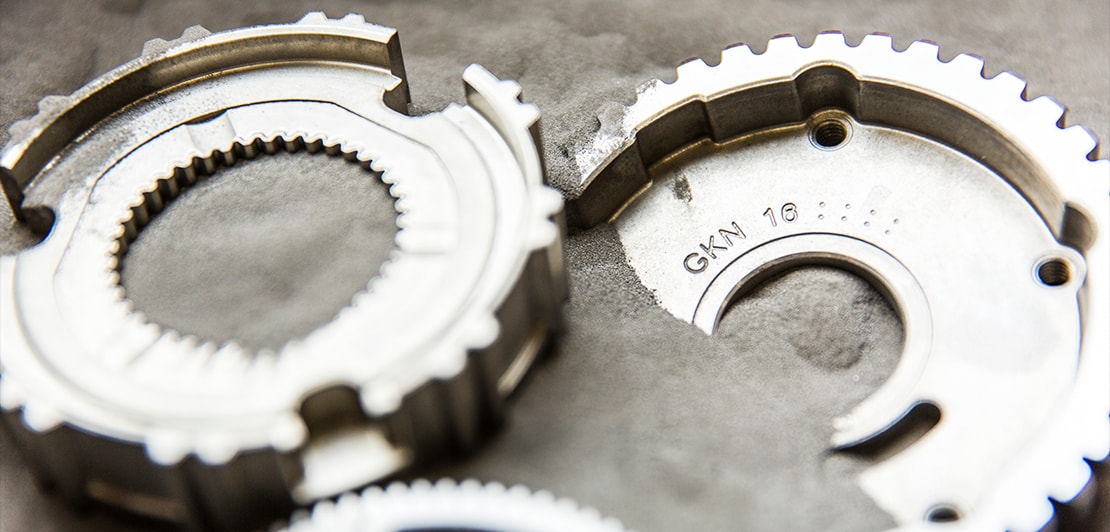 For more additive manufacturing news subscribe to the 3D Printing Industry newsletter and follow us on Twitter and Facebook.
Searching for a career in additive manufacturing? Visit 3D Printing Jobs for a selection of roles in the industry.
Featured image shows a 3D printed titanium optical ice detector. Photo via GKN Aerospace.