Contributing to a notable trend in the industry, five of Fraunhofer's institutes dedicated to manufacturing technology have joined forces under a new project "to significantly accelerate" and reduce the cost of metal 3D printing.
Titled Future Additive Manufacturing (futureAM), the project will align the expertise of the Fraunhofer Institute for Laser Technology (ILT), with efforts at the IWS, IWU, IGD and IFAM Fraunhofer institutes.
From January 2018, optical specialist LZN Laser Zentrum Nord will also be joining the initiative as the Fraunhofer Institute for Additive Production Technology (IAPT).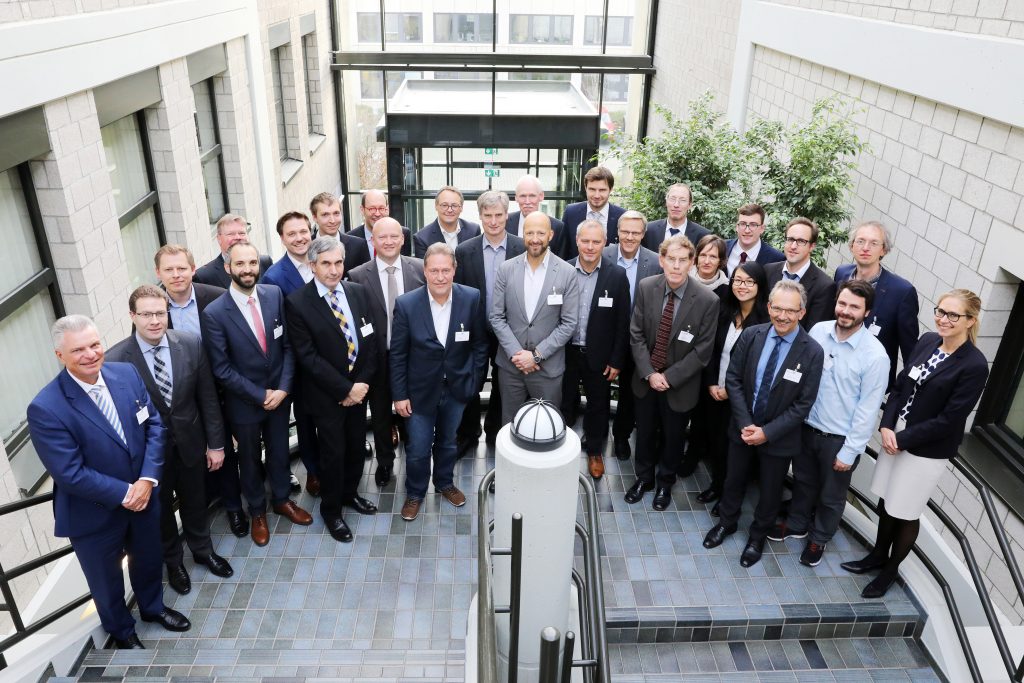 The four part process
Well known throughout the world for it's engineering excellence, Germany is home to many companies at the forefront of 3D printing industry. Concept Laser, SLM Solutions, OR Laser, and EOS, visited by us earlier this year, are just a handful of the metal additive experts in the country.
Aiming to drive Germany's competitive edge in this area, the partners have identified four areas of development that will be explored throughout the three year project:
Industry 4.0 and Digital Process Chains
Scalable and Robust AM Processes
Materials
System Technology and Automation
Advancing for series production
Professor Johannes Henrich Schleifenbaum is coordinator of futureAM project and Director of Additive Manufacturing and Functional Layers at Fraunhofer ILT. Further describing the aims of the project, Professor Schleifenbaum comments, "It is unknown to many that some companies already use additive manufacturing for series production – for example, for the production of dentures, implants or turbine components"
"Building on these first pioneering achievements, we are now concerned with implementing and integrating a new generation of metal AM along the entire process chain."
Next generation metal additive 
Ushering in the described "new generation of metal AM", the consortium will work together to completely digitize each element of production, working online via a closed loop Virtual Lab. In this lab, each 3D printer, post processing system and product will be rendered as a digital twin, giving real-time readings of operation and helping researchers optimize processes.
To this, Professor Schleifenbaum adds, futureAM will also look to develop "new materials, innovative design options and an accelerated production process by a factor of 10".
Solid examples
One example product that will be manufactured in the test process is a steering knuckle, as used in car suspension systems. Following each of the project's four steps, the knuckle will be redesigned for multi-material AM, optimized for selective laser melting, and set up so that support structures are automatically removed using laser metal deposition.
According to the announcement, "As coordinator, Fraunhofer ILT in Aachen ensures that scalable and robust AM processes are the result."
Stay up to date with the latest 3D printing developments – sign up to the 3D Printing Industry newsletter, follow us on Twitter, and like us on Facebook.
Get involved with 3D printing events near you here.
Featured image shows Fraunhofer ILT's Christian Tenbrock presenting SLM laboratory equipment for large metal components to participants of the futureAM kick-off meeting. Photo by Andreas Steindl/ Fraunhofer ILT, Aachen, Germany