Aerospace manufacturer Boeing and defense firm Northrop Grumman have joined the US government-backed AM Forward 3D printing initiative.

Launched by President Joe Biden in May 2022, AM Forward is a voluntary program designed to help small-to-medium enterprises (SMEs) increase their 3D printing adoption, as a way of better securing their supply chains. Through the scheme, the firms have committed to buying more 3D printed parts from US suppliers, as well as providing them with technical support to aid their qualification efforts.
For its part, Boeing is set to raise its qualified SME supplier capacity by 30%, offer guidance to meet both its qualification standards and those of the industry, and target more small and medium-sized suppliers with 3D printing orders. Northrop Grumman, meanwhile, is now seeking to source 50% of its additive manufacturing product, machinery, tooling and process R&D packages from smaller US firms.
"We know the competitiveness of the US industrial base, including Boeing, relies on the capability of a wide spectrum of suppliers producing and post-processing critical aerospace parts," said Dr. Melissa Orme, Vice President of Boeing Additive Manufacturing. "Through AM Forward, we are confident we can collaboratively accelerate AM adoption at scale; increase the agility, capacity, and resiliency of US supply chains; and support and expand good-paying jobs across the US."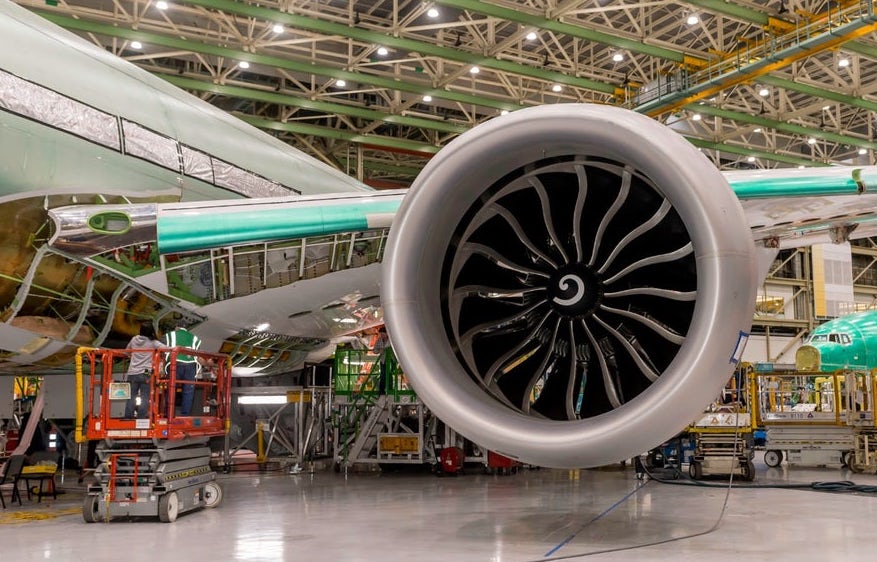 Biden's inflation-busting initiative
While US inflation fell to 8.5% in July 2022, this was a dip from the lofty 9.1% it had hit in June 2022, which was the country's highest figure since 1981. As such, the pressure of inflation, in addition to wider factors like supply chain issues caused by Russia's war on Ukraine and COVID-19, continue to impact the pricing and delivery of US goods and services.
It's in this context that AM Forward has been born, with the aim of helping US firms use 3D printing to bring production in-house. As well as the establishment of a new Supply Chain Office at the US Department of Commerce, the program has fostered the creation of a pact between larger manufacturers and small suppliers, with the former providing 3D printing training and technical support to the latter.
Organized by the Applied Science & Technology Research Organization of America (ASTRO America), the initiative is open to any OEM, provided they're willing to publicly commit to supporting US suppliers. With several multinationals having joined AM Forward already, Sue Helper, a Senior White House Advisor, said that in-sourcing is going to be key to America's inflation-busting efforts.
"A priority of this administration is to lower the cost of the goods and services that families rely on, and one of the best ways to do that is to make more things in America," said Helper. "AM Forward focuses on additive manufacturing to help us achieve these goals. We applaud Boeing and Northrop Grumman for recognizing the benefits of promoting additive manufacturing in their supply chains."
Committing to driving AM adoption
Boeing and Northrop Grumman's admission to AM Forward sees them join the likes of GE Aviation, Honeywell, Lockheed Martin, Raytheon and Siemens Energy on the program. As with their fellow members, the companies have publicly committed to buying 3D printed parts from US suppliers, training their workers and engaging in standards R&D.
Both firms, which have made specific commitments to include more US SMEs in the bidding for related request for quote (RFQ) packages, also bring extensive 3D printing experience to the initiative that could prove invaluable to new adopters.
Since 2017, when Boeing unveiled plans to 3D print satellites, it has gone on to develop the partially-3D printed Wideband Global SATCOM satellite and open a high-throughput satellite 3D printing facility. Additionally, to aid the technology's adoption, Boeing has qualified Stratasys' Antero 800NA for flight-ready parts, and sought to develop an AI-led aerospace 3D printing process in 'Project MEDAL.'
Likewise, Northrop Grumman has long been an innovator in the sector, patenting a new 3D printable composite material in 2019, before supporting US Naval Academy 3D printing projects with a $150,000 grant. With the addition of its latest members, ASTRO America President Neal Orringer says AM Forward has gained the support of two stalwarts, actively working to further the program's objectives.
"The supply chain crisis isn't just about improving our ports. It's also about innovating shop floors – right here in America's small business factories," added Orringer. "We look forward to working with Boeing and Northrop Grumman to advance AM Forward. These companies are leaders who are taking special care of their suppliers and boosting America's competitiveness."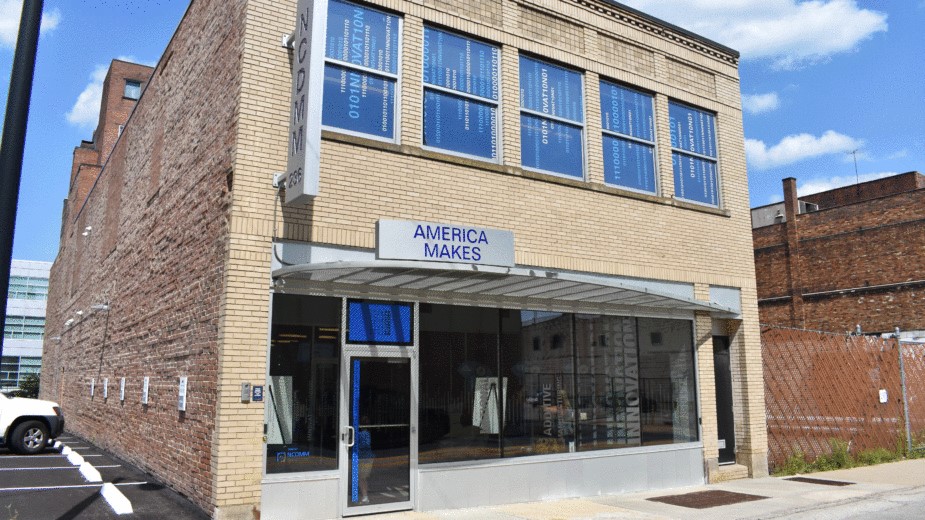 As the scope of AM Forward continues to broaden, it's worth noting that it's not the only state-backed 3D printing initiative in the US, or indeed the world. America Makes, for instance, continues to boost the technology's R&D via the distribution of US government funding. Last month, America Makes issued a $4.6 million Project Call for those honing industrial and in-sourcing-focused 3D printing methods.
Across the pond, Innovate UK has also backed a number of additive manufacturing R&D initiatives in recent years. Back in 2020, Innovate UK awarded Meta Additive £1.2 million to support the further development of its binder jetting technology. This closely followed Innovate UK's backing for Blue Tap's 3D printed chlorine doser, a device designed to make water safe to drink in developing countries.
To stay up to date with the latest 3D printing news, don't forget to subscribe to the 3D Printing Industry newsletter or follow us on Twitter or liking our page on Facebook.
While you're here, why not subscribe to our Youtube channel? featuring discussion, debriefs, video shorts and webinar replays.
Are you looking for a job in the additive manufacturing industry? Visit 3D Printing Jobs for a selection of roles in the industry.
Featured image shows Boeing's 777x jet engine, complete with GE Aviation-3D printed parts. Photo via Boeing.