BigRep, large format 3D printing specialists, and BASF, a global materials company will develop industrial 3D printing materials for BigRep systems.
The partnership was initially announced during formnext 2017 and today's news confirms a final agreement has been reached.
René Gurka, CEO of BigRep said, "We strive to provide our customers with the most innovative 3D printing solutions using BigRep equipment, and now BASF industrial materials help take us to the next level."
"BASF is the strongest materials partner. Together, we can help our customers solve their challenges with innovative 3D printing processes."
Volker Hammes, Managing Director of BASF 3D Printing Solutions GmbH added, "The forward-looking partnership with the combined expertise of both companies enables our customers to realize industrial applications faster."
Later this year BigRep plan to launch an enclosed BigRep One running 10x faster and with a new extruder, designed to allow a wider range of materials to be 3D printed.
BASF and the 3D printing industry
BigRep's partnership with BASF extends the 3D printing activity seen at the world's largest chemical company. In July 2017, BASF announced the creation of a dedicated 3D printing enterprise, BASF 3D printing Solutions GmbH. The following month the acquisition of premium 3D printing filament maker Innofil3D was confirmed. BASF Ultrafuse 316LX filament is an interesting material, in that it can be used by FDM 3D printers to 3D print in metal, Apium Additive Technologies are a testing partner.  are developing a technique called FlashFuse for high-strength FDM 3D prints. This process uses BASF materials and electric welding.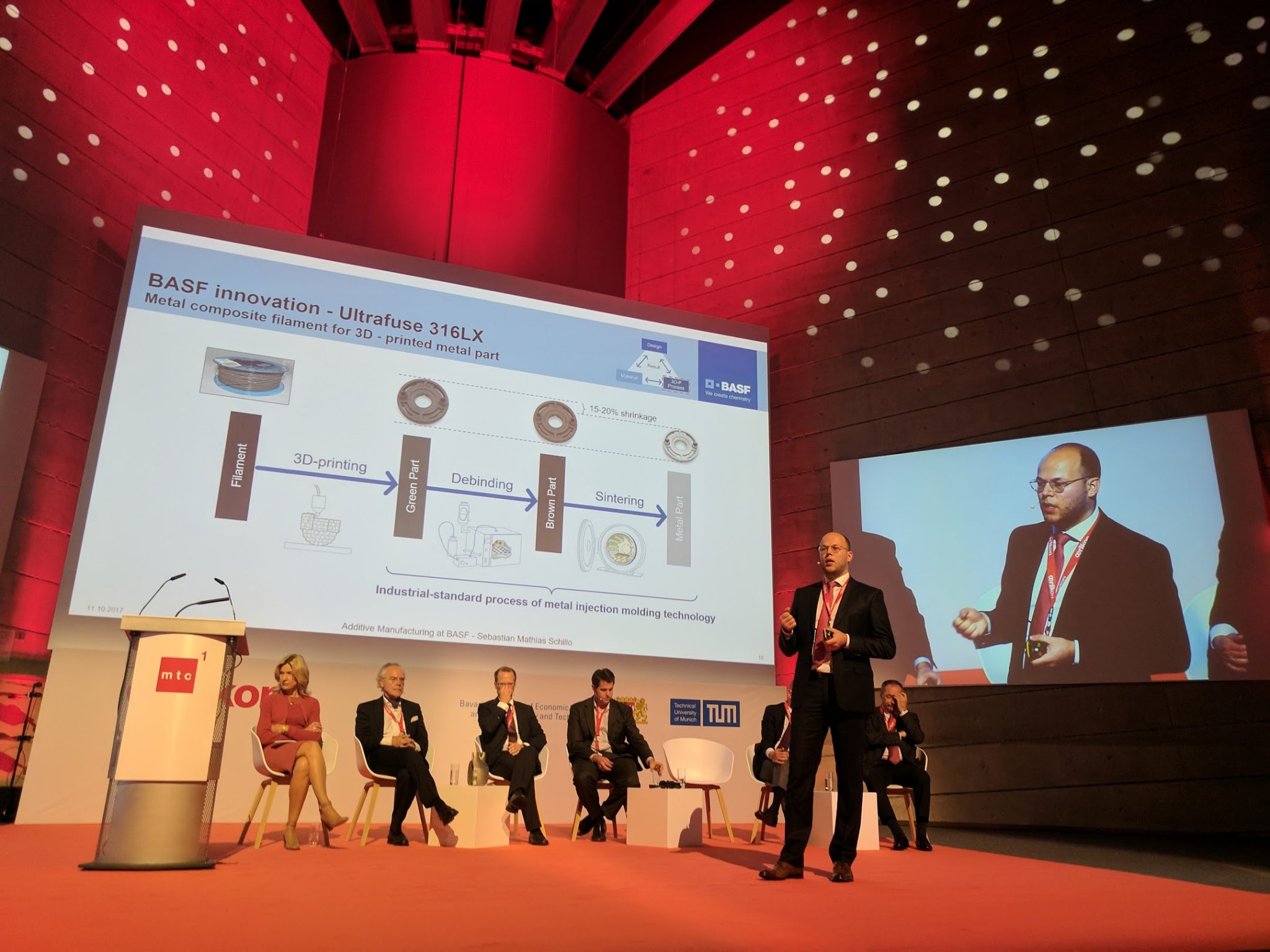 For inkjet based 3D printing, BASF are working with Xaar. Xaar has several technologies including, TF Technology ink recirculation, High Laydown and high speed sintering. Together with Xaar BASF has trialled newly developed photopolymers.
BASF are also working with HP, under the open materials banner. HP believes that the key to wider adoption of 3D printing is providing a wide range of materials from a range of suppliers. In addition to BASF, a further 50 material supply companies are part of the HP program.
More details on the BigRep/BASF partnership coming soon
The specific details of the BASF/BigRep materials and 3D printing technology are still under-wraps for now. Speaking to 3D Printing Industry, Maik Dobberack, BigRep communication manager said, "As BASF is one of the biggest chemical companies with a lot of experiences we are expecting to work on a lot of different material developments. Mainly all will be related to plastic Filaments for now but you can imagine that this partnership opens an almost unlimited potential of possibilities."
"For now we only can say that we are certainly working on improving our printers and meeting our customer needs. Also the new partnership with BASF relates to new ways of development. We will keep you informed as soon there is something we can talk about."
Don't forget, nominations for the 2018 3D Printing Industry Awards close today, make your choices now.
Protolabs is sponsoring the 2018 3D Printing Industry Awards design competition. Submit your design for chance to win a 3D printer. Don't forget to share your designs with us #3DPIAwards.
For all the latest 3D printing investment news subscribe to the most widely read newsletter in the industry, follow us on Twitter, and like us on Facebook.