Throughout the brief and ever-shifting history of ceramic-based 3D printing, many of the field's innovators have found success with printing in ceramic material by using a FDM-like process, which works by building up the design layer by layer. When it comes to high-performance ceramics, however, companies like Lithoz and Prodways use photopolymerization processes. Malibu, California-based HRL Laboratories has taken this to a whole new level, using their stereolithography-like approach to 3D print ceramic materials with amazing industrial properties. The development and benefits behind this newly derived ceramic 3D printing method were first detailed in the academic journal Science, and is being touted as a new process that can definitely withstand the heat.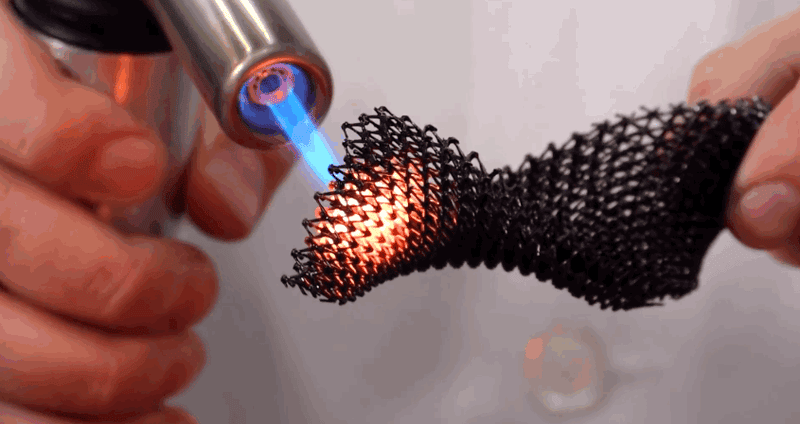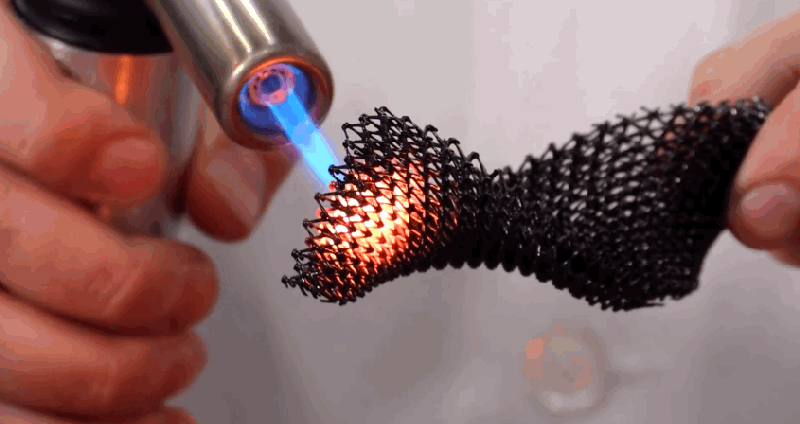 The HRL Laboratories team developed a pre-ceramic resin, which was engineered to more closely resemble a polymer material, able to be formed into much more complex shapes. The stereolithography process fuses together this 'silicon carbide ceramic' powder and into the desired design shape via UV light, marking the first instance that this specific type of ceramic-based powder has been utilized in 3D printing technology. Once the powder is fused together, the material is heated at about 1,800°F, which transforms the pre-ceramic material into actual ceramic objects. In comparison to FDM-like ceramic printing methods used, the silicon carbide powder prints in more detail with fewer flaws.
"The method described in the new Science paper brings us closer to the goal of being able to 'engineer in' desired material properties that generally are not found together, such as strength and low density or low weight, and to craft these materials into complex shapes," said Stefanie Tompkins, the director of the Defense Science Office at the Defense Advanced Research Projects Agency (DARPA).
Aside from the improvement in material strength, what truly makes the HRL Lab pre-ceramic resin unique is the extreme temperatures it is able to withstand. Testing on the ceramic powder has proven the material able to withstand temperatures over 2,500°F (or above 1,400° C for those who use the proper metric system), which outlasts even most metal materials.
The potential application for this new printing process extends way beyond ceramic-based arts and crafts, too; the heat resistant and tough characteristics of the pre-ceramic resin is perfectly fit for industries like aerospace. Whether it's being used for a jet engine or a spaceship, one thing is for certain: the HRL Laboratories new ceramic-based printing method can definitely withstand the heat!