The 3D Manufacturing Format (3MF), a Joint Development Foundation project established to develop an advanced 3D printing file format, has announced that 17 companies have adopted its 3MF platform to create 32 products.
"Wide adoption of 3MF is occurring because 3MF is a modern 3D printing file format designed with manufacturing in mind. For additive manufacturing, 3MF completely replaces STL, OBJ and VRML file formats, eliminating many interoperability issues," said Adrian Lannin, Executive Director, 3MF.
Such companies utilising the 3MF 3D printing format include Materialise, Microsoft, 3D Systems, Dassault Systèmes, nTopology, HP, MyMiniFactory, and Autodesk.
The 3MF Consortium
The 3MF Consortium was formed in 2015, to address the issues with currently available file formats to enable design applications for "full-fidelity 3D models to a mix of other applications, platforms, services, and printers." The founding members of the 3MF Consortium are: Microsoft; 3D Systems; Autodesk; HP; Dassault Systèmes; Materialise; FIT AG; GE Global Research; Shapeways; Siemens PLM Software; SLM Solutions Group; Stratasys, and Ultimaker.
"We use 3MF natively in the HP Jet Fusion 3D Printing portfolio to improve interoperability with design and printing applications. Specifically for the HP Jet Fusion 300/500 color 3D printers, 3MF proved to be more reliable than other alternatives, ensuring customers get the color they want where they want it," stated Luis Baldez, Head of 3D Print Software Business, HP.
3MF has also been used within Microsoft's Windows and Remix 3D platform, as well as SolidWorks, and 3-matic software.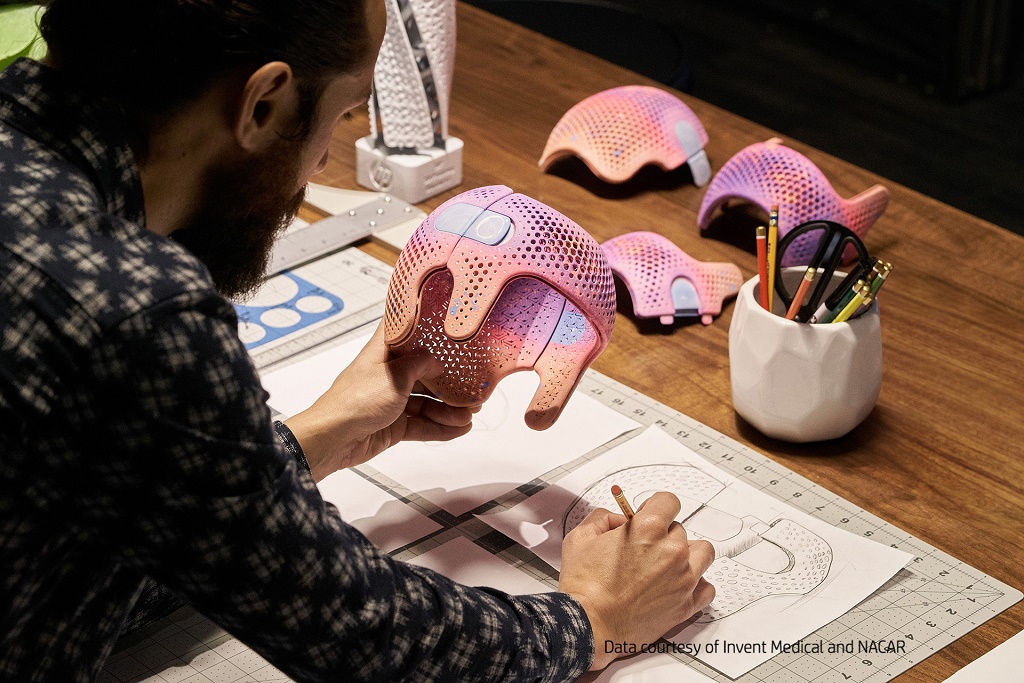 An advanced 3D printing file format 
Designed specifically for the additive manufacturing process, 3MF includes material and properties, production, beam lattice, and slice extensions. The new format contains the necessary model, material and property information in a single archive.
Furthermore, this format provides clear language and conformance tests to ensure a file is consistent from digital to physical. On the other hand, the commonly used STL format exclusively stores information about the vertices and the normal vector of a 3D model. View the complete list of companies adopting the 3MF format here. 
Stay updated with the latest additive manufacturing news from Formnext by subscribing to the 3D Printing Industry newsletter. Also, find us on Facebook and like us on Twitter.
For new opportunities across additive manufacturing visit 3D Printing Jobs.
Featured image shows a 3D model.