In this edition of Sliced, the 3D Printing Industry news digest, we cover the latest business developments, partnerships, and acquisitions in the additive manufacturing sector.
Today's edition features the latest from the CES 2021 trade show, additive awards ceremonies, 3D printed spinal implants, a new range of metal powders and a novel antenna fabrication process. 
Read on for the most recent updates from Prototype Hubs, BLACKBELT, CERATZIT, SHS, SWISSto12, CSEM and more. 
3D printing software updates 
Starting this week with the latest software news, 3D printing bureau Prototype Hubs has announced the launch of a new white label manufacturing software as a service (SaaS).  The online tool allows firms to automate the quoting, billing and client data capture processes, while offering their services via Prototype's platform.
"We listened when our global network said they wanted to offer their services on an online platform AND use our proprietary AI quoting process as a white label service for themselves" said Mitchell Eaton, CEO of Prototype Hubs. "New data shows that part buyers are sourcing parts differently and have raised their expectations." 
CAD Exchanger, meanwhile, has released the latest iteration of its proprietary self-titled software. Version 3.9.1 now supports 3D models that are imported as either PRC or PDF files, as well as exporting in all variations of Pixar's animation-friendly USDZ format, which allows users to view products on AR-enabled devices. 
The firm has also updated the Android version of its software, so that users can view, explore, and convert models without in-app purchases. Other improvements include better edit mode support, a new import progress bar and an accelerated import speed, with pre-release tests showing upload time decreases of 84%. 
3D printer manufacturer BLACKBELT has released an update for its proprietary Cura additive manufacturing software. The program's 3.6.2 iteration features more presets to help users get the best possible print results as well as the latest slicer settings, and is available for download now via the company's dedicated website. 
Farsoon, SHS make business moves
Chinese 3D printer manufacturer Farsoon Technologies has opted to end its long-running distribution deal with system producer and service provider Prodways. Farsoon stressed that the five-year deal had expired on December 30th 2020, and that it was agreed by mutual consent that the deal would not be renewed. 
The move makes sense for Farsoon, as over the past three years it has established new entities in Germany, Russia and the U.S, in addition to several local distribution deals. Additionally, given that the firm's own network now covers twelve countries in three continents, its partnership with Prodways was no longer fit for purpose. 
While the companies have gone their separate ways, Farsoon did leave a positive parting message that read: "Farsoon thanks Prodways team very much for the great partnership, and wishes Prodways a prosperous future."
German-based investor SHS has announced that it will make an investment in 3D printed spinal implant developer Blue Ocean Spine (BOS). The move marks the second collaboration between SHS and BOS' founder Guntmar Eisen, after both were involved in EIT Emerging Implant Technologies' acquisition in 2018. 
As opposed to conventional implants, Blue Ocean Spine's 3D printed grafts allow surgeons to eliminate additional screw connections, and reduce their inventory of spare parts. With SHS' backing, the firm now aims to accelerate the development of its next generation of products, that could require no bodily fixation at all. 
"We are delighted to have SHS back on board as an experienced industry investor," said Eisen. "Now we can work at full steam to develop and manufacture our innovative cage implants. If all goes according to plan, by 2022 we will apply for FDA approval in the US, which is the largest market for spinal implants."
CERATIZIT wins additive award
Luxembourg-based hard material specialist CERATIZIT has won the FEDIL business federation's 2020 Innovation award for its new method of 3D printing tungsten carbide-cobalt. The firm says its pressing and machining process yields parts of a higher standard than before, that better meet the needs of potential clients.
Being able to 3D print using cement carbide is advantageous, as it enables the rapid production of prototypes at a low cost, and in complex structures that feature cavities too. CERATIZIT also claims that its innovation provides users with greater integration, by reducing the number of components needed to produce larger objects. 
"Additive manufacturing of carbide products provides us with more flexibility in terms of implementing customer requirements and opens new design possibilities," explained CERATIZIT's Head of R&D Dr. Ralph Useldinger. "We can also use it to offer our customers highly optimized, individual solutions in minimum time."
Aetrex unveils the 'Arthur 2' at CES 
Custom orthotics manufacturer Aetrex has showcased its latest 3D foot scanner at the virtual CES 2021 technology trade show. The 'Albert 2,' which features integrated computer vision and ML capabilities, is designed to be deployed within retail settings as a means of helping consumers to find footwear that fits perfectly. 
Alongside the launch of its new device, the firm has also partnered with printer manufacturer EOS, to fabricate custom-made orthotics for customers. Using the Albert's foot scanning data, Aetrex claims that it's able to map every centimeter of a person's foot, and provide them footwear featuring customizable levels of support. 
"Our goal with Albert 2 was to create an unmatched, all-in-one foot scanning solution that incorporates the best technologies available," said Larry Schwartz, CEO of Aetrex. "Albert 2 captures the most comprehensive and accurate foot scan data, while creating an engaging, personalized experience for consumers."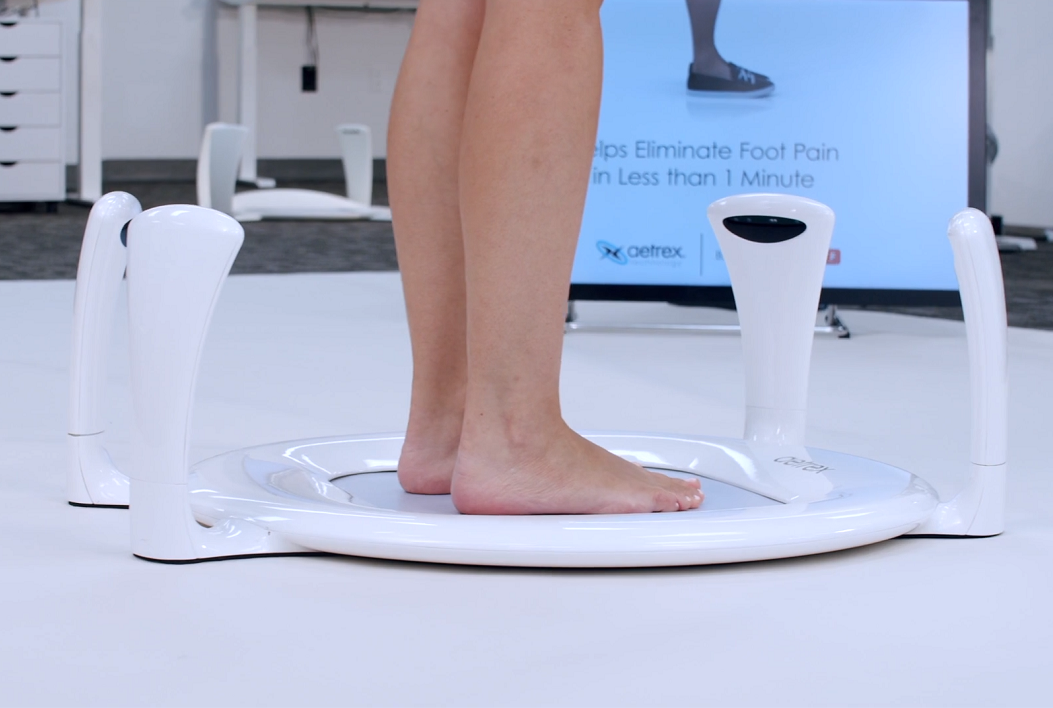 Additive antenna R&D progresses 
Switzerland-based antenna specialist SWISSto12 and R&D non-profit CSEM have announced progress within their four-year radio frequency research project. To reduce the cost of producing antennas, the companies have created a customized 3D printing method that allows complex parts to be fabricated as single elements. 
Already, the firms' new surface treatments and electroless processes have yielded highly-adhesive, conformal coatings on 3D printed plastic and metal parts. With further development, CSEM aims to develop a customized electroless silver plating process, that enables conformal coatings of printed parts up to 10 µm in thickness.
Speaking at the project's outset, SWISSto12 CEO Emile De Rijk said: "When we talk to customers about our products, it's almost as if we were talking science fiction at first. But when they see the antennas and the test results, they start to come around." 
Rusal launches 3D printing range
Finishing with materials, international aluminum provider Rusal America has expanded its portfolio to include 3D printing powders. The new range consists of four traditional Al-Si based casting alloys, as well as five specialty metals, that have been custom-designed for use within the aerospace and automotive industries. 
One of the powders, RS-230, is a hot-crack resistant Al-Cu with stability up to 250oC, while another, RS-553, features scandium content that provides aerospace-level qualities. Each of the materials have been atomized using the firm's sustainable ALLOW feedstock, reflecting its commitment to minimizing its carbon footprint. 
"From primary aluminum and foundry alloys to billets and wire rod, Rusal America is a trusted supplier with a reputation for delivering unmatched high-quality, low-carbon aluminum," said C. Brian Hesse, CEO of Rusal America. "We are excited to deliver the same to customers through our new line of innovative AM powder alloys."
To stay up to date with the latest 3D printing news, don't forget to subscribe to the 3D Printing Industry newsletter or follow us on Twitter or liking our page on Facebook.
Are you looking for a job in the additive manufacturing industry? Visit 3D Printing Jobs for a selection of roles in the industry.
Featured image shows the Sliced logo on top of a picture of Aetrex's 'Albert 2' foot scanner. Photo via Aetrex.