ZMorph, the Polish manufacturer responsible for the ZMorph VX multitool 3D printer, has announced it has raised PLN 5 million ($1.2 million) in funding as part of a recent financing round. The funding round was led by private investment firm Warsaw Equity Group alongside a number of smaller shareholders. 
Additionally, the company has also partnered with Opt Lasers, a manufacturer of laser heads based in Poland, to launch a 6 W laser engraving head kit for ZMorph 3D printers. Opt Lasers' new laser head kit is designed as an upgrade to its standard 2.8 W laser head equipped on the ZMorph VX.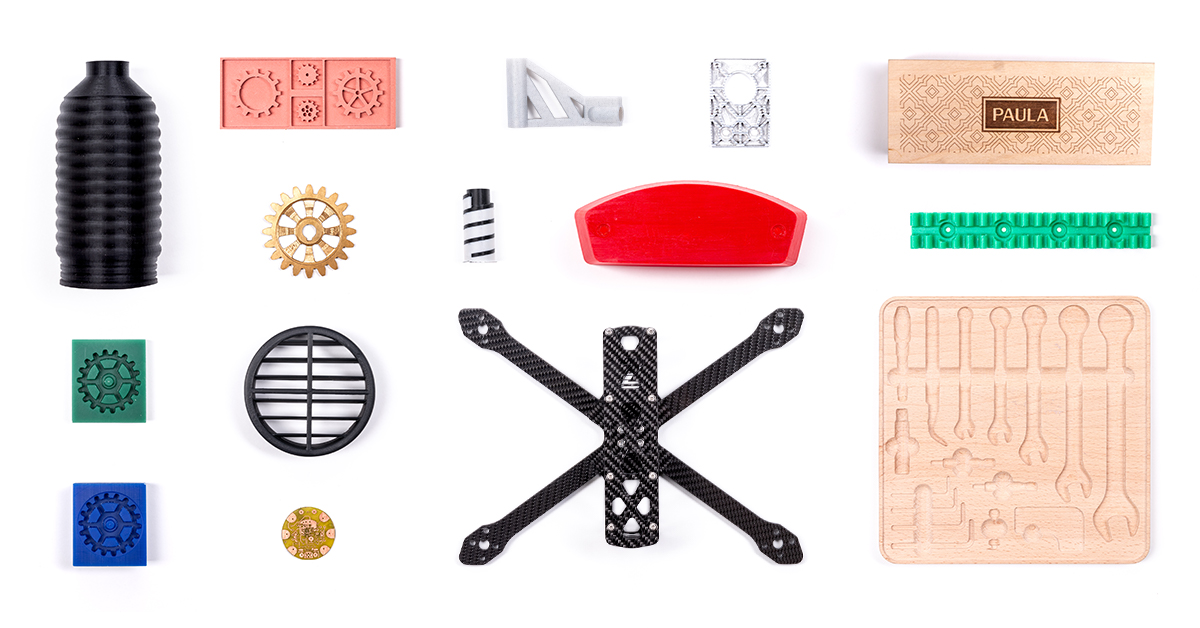 The ZMorph VX multitool 3D printer
ZMorph specializes in the development of multi-functional 3D printers, combining additive manufacturing, CNC milling, laser engraving, and thick paste extrusion within one desktop machine. 
Its first multitool 3D printer was designed in 2012 as a modification of the RepRap open source printer project. In creating this first system, the company aimed to make 3D printing technology accessible to users unfamiliar with programming, electronics or mechanics, but could still benefit from prototyping their own products. Additionally, ZMorph believed that FFF 3D printing technology presented many advantages to artists, architects, designers, and sculptors in order to accelerate the development of their ideas.
Since 2012, the company has made various upgrades to the multitool system, what it terms as an all-in-one 3D printer. The latest iteration of its multitool 3D printer comes in the form of the ZMorph VX, launched in 2017. It is compatible with both single and dual extruders, and supports interchangeable tool heads, to accommodate a wide range of materials. This includes the CNC PRO Toolhead, which turns the ZMorph VX into a CNC milling unit for plastics, composites, metals, foams and wood, and laser engraving toolheads.
The 3D Printing Industry team reviewed the ZMorph VX back in 2018, where the system held up as a versatile piece of machinery. According to the engineer's conclusions, "the ZMorph VX is indeed a brilliant multitool 3D printer, which performed very well across all functions, especially for 3D printing."
The new Opt Lasers 6 W laser head kit is designed to work seamlessly with the ZMorph VX for easy assembling. The laser engraving head itself, named PLH3D-6W-XF, is equipped with a dedicated microcontroller and fan that provides cooling and protects laser optics from smoke generated during work. It is also built with an aluminum casing to help protect against external factors, and features a fast engraving speed for permanent marking of steel. As such, users can engrave a wide range of shades as the head allows them to change laser resolution and power, by adjusting the size of the beam. 
New 3D printers in the pipeline
Warsaw Equity Group acquired a minority stake in ZMorph back in 2015, when it invested $1 million into the company. The investment helped ZMorph boost its production capacity, and facilitated the company's global expansion. Significantly, it also helped the development of the Zmorph VX 3D printer.
With the funding gained from its most recent financing round, ZMorph plans to use the new investment to expand its 3D printing product portfolio, and to strengthen its team with new members. The company intends to begin production of its 3D printers that are currently in development, which includes the Zmorph 3.0, a two-head system with a large work surface targeting professional users, planned for launch in November 2020.
Additionally, ZMorph is developing a new resin printer targeting the dental sector, named the ZMorph LCD. To help further support the development of these 3D printers, ZMorph is planning another round of financing around mid-2020.
The nominations for the 2020 3D Printing Industry Awards are now open. Who do you think should make the shortlists for this year's show? Have your say now. 
Subscribe to the 3D Printing Industry newsletter for the latest news in additive manufacturing. You can also stay connected by following us on Twitter and liking us on Facebook.
Looking for a career in additive manufacturing? Visit 3D Printing Jobs for a selection of roles in the industry.
Featured image shows The ZMorph VX multitool 3D printer. Photo via ZMorph.