The Naval Surface Warfare Center Panama City Division (NSWC PCD) in Florida has acquired a new metal 3D printer for its Additive Manufacturing Laboratory (AML).
The addition of a EOS M290 3D printer will allow NSWC PCD to quickly produce parts and prototypes to 'ensure warfighting dominance.'
"There are many advantages to having access to a metal 3D printer," said Chuck Self, NSWC PCD AML head. "Major advantages include reduction in time to complete prints, reproducibility, and the complexity of parts available for print."
"NSWC PCD's goal is to produce efficient and quality products to the warfighter, and this printer will allow our engineers and scientists to create strong and complex products in a shorter time frame."
Integrating 3D printing into the U.S. Navy
The NSWC PCD is located in a US Naval military base near Panama City, Florida. It conducts research on naval warfare and its disciplines include optics, acoustics, mine warfare and robotics.
The U.S. Navy is heavily invested in 3D printing. In 2018 alone, the U.S. Office of Naval Research (ONR) allocated $2.6 million for the introduction of metal additive manufactured parts; Lockheed Martin entered a $5.8 million contract with the force; and, by the end of the year Naval Air Systems Command (NAVAIR) estimated its fleet relied on the use of 1,000 3D printed parts.
More recently, the Marine Corps Systems Command (MCSC) set up an Advanced Manufacturing Operations Cell to provide 24/7 3D printing support, and the Navy has been applying the technology to upgrade various ships in its fleet.
3D printing naval parts with a M290
The latest metal 3D printer added to the AML is an EOS M290 Direct Metal Laser Sintering (DMLS) system, which has been used to make products like portable runway mats and hydraulic components. It features a 250 x 250 x 325 mm build volume and uses a 400-watt fiber laser, with an excellent beam quality, inside a nitrogen atmosphere to make accurate, complex, and fully dense parts out of powdered metal.
Halie Cameron, NSWC PCD mechanical engineer said, "The printer is capable of building highly complex geometries that are unable to be fabricated by traditional machining."
Adding, "A benefit of the printer is part reduction, by combining parts that would have been fabricated separately with traditional machining. As the capabilities grow, metal 3D printers will likely become irreplaceable."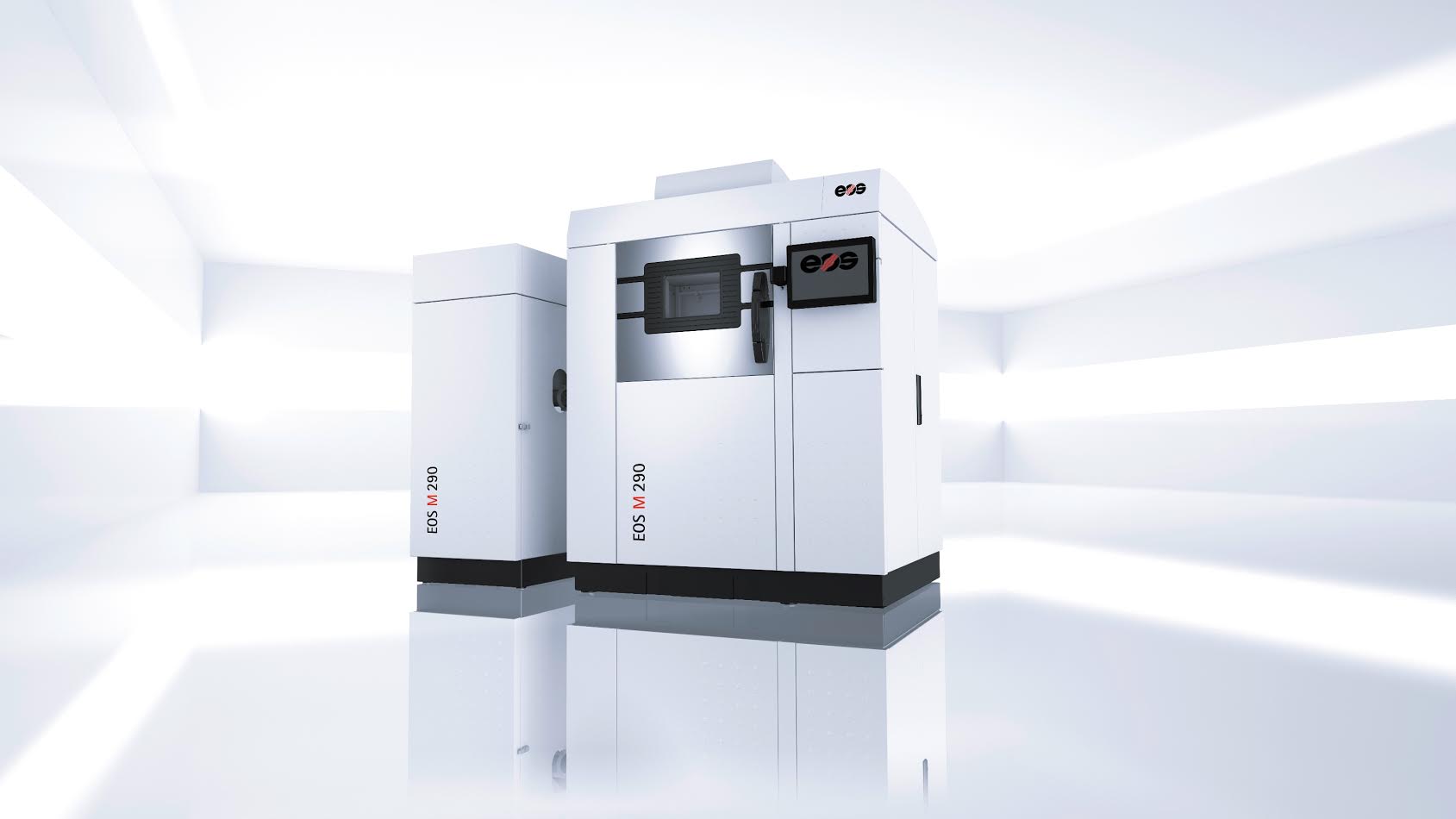 Nicole Waters, NSWC PCD machine shops project manager, said the addition of the 3D metal printer allows NSWC PCD to create a collaboration and innovation 3D printing network in the military base.
"Having the metal 3D printer in-house at NSWC PCD allows us to make parts that are customizable to the customer's needs vice lengthy ordering lead times," said Waters.
"This gives our scientists and engineers the opportunity to work one on one with the AML personnel to get their product built exactly the way they want. We encourage the One Team motto in the AML and want to create the highest quality parts for our Fleet projects and research prototypes."
Subscribe to the 3D Printing Industry newsletter and follow us on Facebook and Twitter for the latest news in additive manufacturing.
Visit our 3D Printing Jobs board to find new opportunities in your industry.
Featured image shows three U.S Navy warships on a training mission. Photo via the U.S Navy.