Tractus3D, a Dutch manufacturer of 3D printers, has released the T850P its latest FFF system for high-performance materials.
With a controllable heated chamber of up to 65°C, this 3D printer is capable of processing advanced plastics such as carbon PEEK and PEI.
"[PEEK] has properties that correspond to metals in terms of strength and heat and chemical resistance," said Maurits Blok, Commercial Director of Tractus3D.
"Our clients find this material the ideal alternative for metal parts, and its applicable for medical applications as well, due to [its]sterilizability and biocompatibility."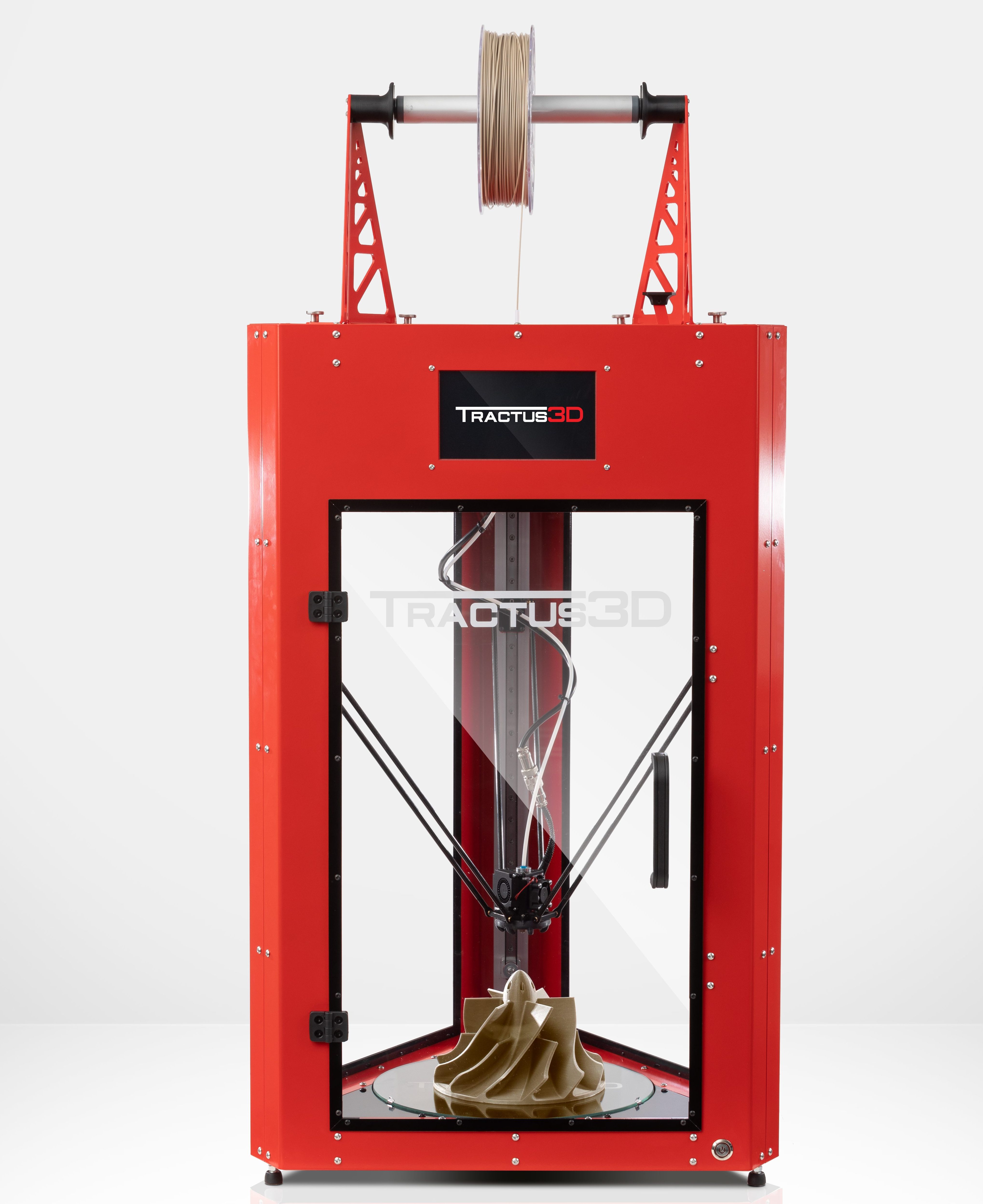 A controlled thermal 3D printing environment
Despite its desirable mechanical properties, PEEK is a challenging material to process due to its extreme print temperature which exceeds 400°C. Thus, a controlled 3D printing environment must be achieved to reduce warping.
Considering this, the T850P features a thermal management system within its heated chamber which helps to diminish premature cooling from open air. The heated chamber allows the user to set the temperature at the required level up to 65°C. Furthermore, a high-temperature nozzle, which has a maximum temperature of 450°C, and build plate of up to 175 °C, accommodates such high-performance polymers.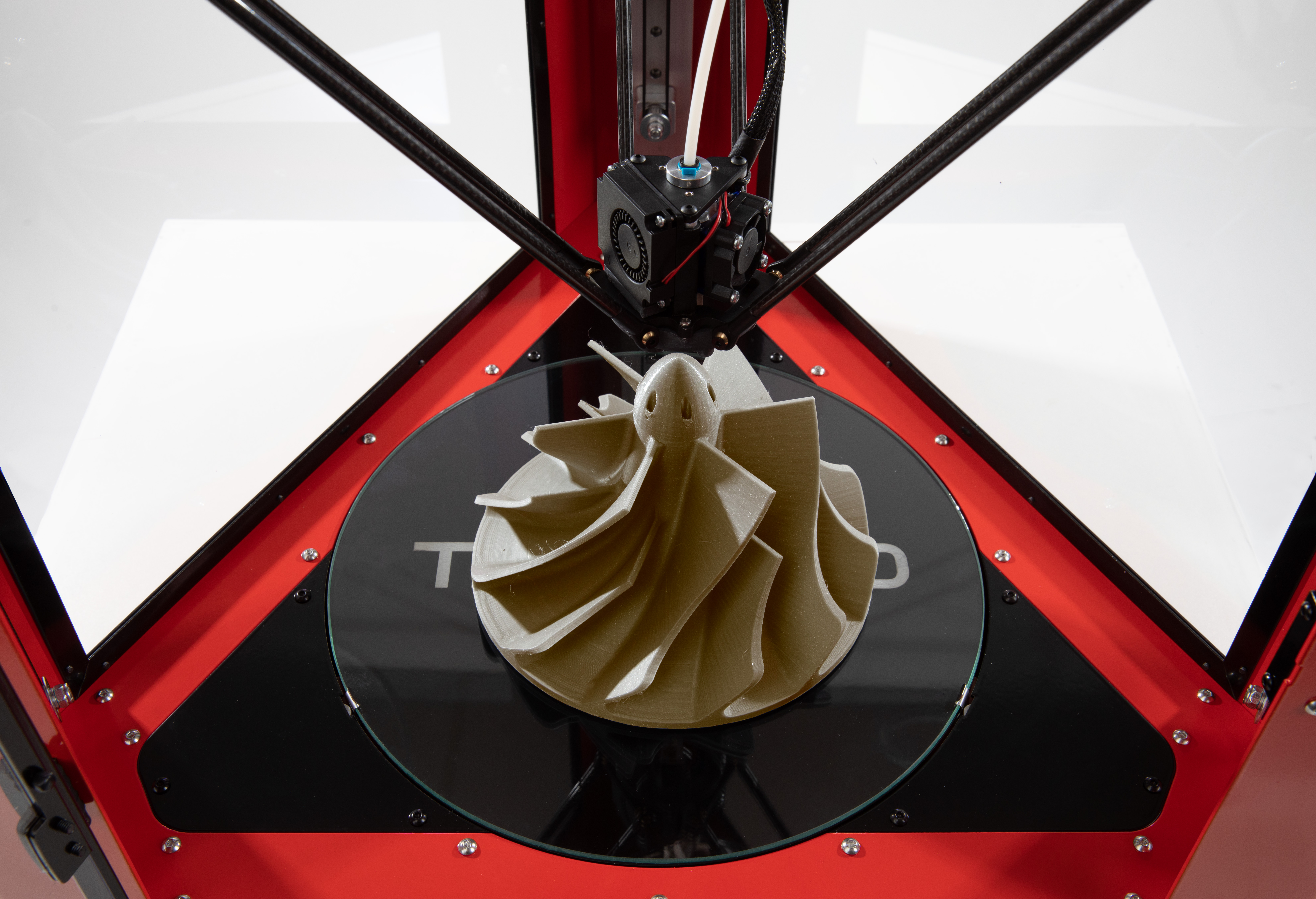 A 3D printer with PEEK performance
With a build volume of 300mm x 380mm (diameter x height), the T850P is applicable for small batch production. A company currently using this 3D printer is Trelleborg, a Swedish manufacturer of high tech sealing solutions.
As a long-standing customer of Tractus3D, Trelleborg first purchased version one of its PEEK 3D printer in 2015.  As a result of the modular build, the company then upgraded this 3D printer for the second version in 2017, which has now led them to the T850P.
"During the years we have tested different types of high-temperature 3D printers from manufacturers all over the world and we are definitely taking our 3D printing activities to the next level with the T850P,'' explained Ivan Gerada, Procurement & IT Manager, Trelleborg.
''We believe that innovation is essential to keep our leading position. With the help of Tractus3D printers, we can achieve our goals and keep innovating in several fields.''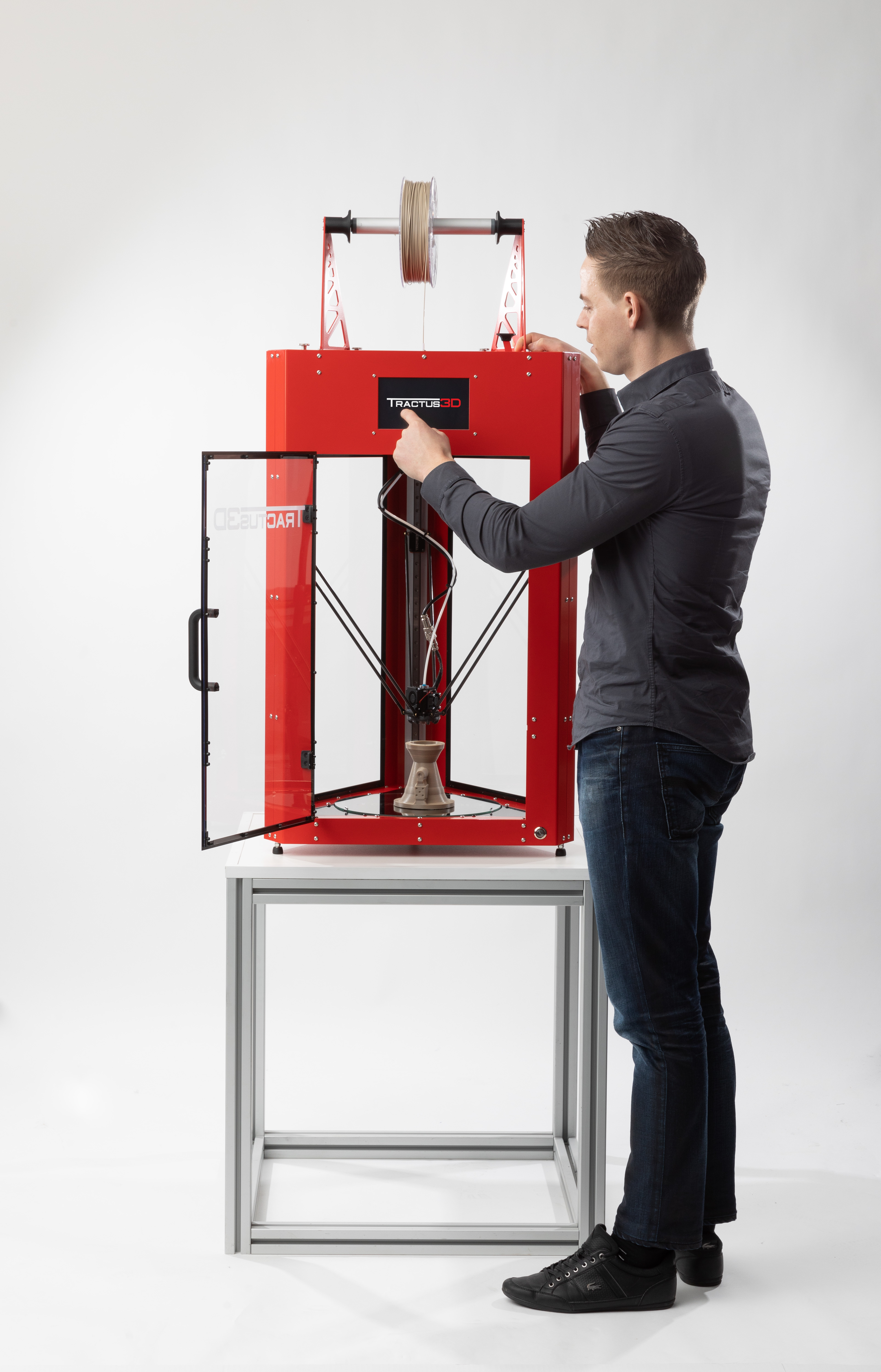 Technical specifications and pricing 
| | |
| --- | --- |
| Technology | FFF |
| Print Head | Single |
| Build Volume (mm) | 300×380 (diameter x height) |
| Printer Dimensions (mm) | 500x500x850 |
| Nozzle Temperature (maximum) | 450°C |
| Nozzle Heat-up Time | 165 seconds (to 300°C) |
| Build Plate Temperature | 175°C |
| Build Plate Heat-up Time | 105 seconds (to 100°C) |
| Supported Materials | All polymers including high-temperature PEEK |
| Filament Diameter (mm) | 1.75 |
| Preferred Room Temperature | 15-25°C |
| Heated Chamber | 65 ºC |
| Maximum Layer Thickness | 1mm (1000 microns) |
| Maximum Travel Speed | 600 mm/s |
The T850P is included with a Service Level Agreement where customers can receive a spare print head while their used print head is professionally cleaned. Also, this agreement provides unlimited support and discounts on filaments and upgrades. The first year of this service is free, following this an annual fee of €900 is required.
Now available for pre-order, the T850P is priced at €11,900.
Does the T850P deserve the "Personal 3D printer (FFF) of the year" award? Vote now for the upcoming 3D Printing Industry Awards 2019.
Want the latest 3D printing news? Subscribe to the 3D Printing Industry newsletter, follow us on Twitter and like us on Facebook.
Looking for a fresh start this year? Visit 3D Printing Jobs to commence your career in additive manufacturing.
Featured image shows the T850P 3D printer. Image via Tractus3D.