Paris-headquartered 3D printing service bureau Sculpteo has worked with the Forward AM division of its parent company BASF, to launch a new collection of high-performance 3D printing materials. 
Designed to be utilized in the automotive industry, each of the three newly-released materials has properties which specifically target production constraints within the sector. Strong, resistant to heat, flexible and cost effective, the Polyamide 6, Thermoplastic Polyurethane (TPU) and Polypropylene (PP) materials, have been created to enable the mass-production of large-format 3D printed parts. 
"We are happy to provide our clients with an extended portfolio of materials," said Clément Moreau, CEO and Co-Founder of Sculpteo. "These technological materials give industries the freedom of envisioning and developing devices which will revolutionize mobility at a much higher pace." 
Dr. Dietmar Bender, Managing Director Forward AM was particularly complementary of BASF subsidiary Sculpteo's role in the development of the materials. 
"By working with Sculpteo, Forward AM has an agile, market-oriented partner which allows the company to quickly validate materials and rapidly deploy them among its industrial clients integrating 3D printing."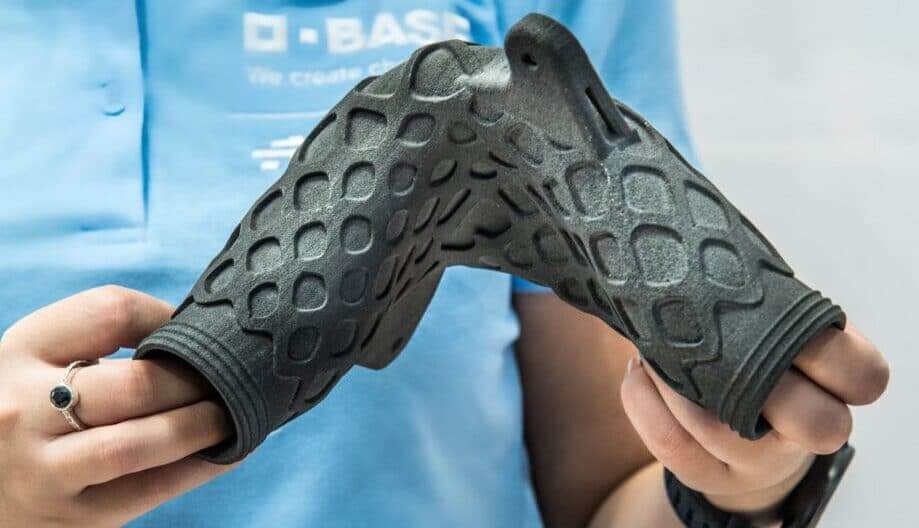 Sculpteo and acquisition by BASF
Prior to being acquired by BASF in November 2019, Sculpteo had operated as an independent online platform, providing 3D printing services for over a decade. Using Sculpteo's website, customers have been able to manufacture prototypes, individual objects, and serialize the production of components. The company's platform offers a selection of ten 3D printing technologies, with over 75 materials and finishing options, which are shipped from factories all over Europe, including the UK, Spain, Germany and Switzerland.
In the eight months since the acquisition deal, BASF has sought to develop Sculpteo's 3D printing platform into a global network. Combining both companies' strengths has enabled Sculpteo to provide an end-to-end service for 3D printing support to its customers, in addition to expanding its portfolio by devising new 3D printing materials. The collaboration between the companies' experts has also yielded new 3D printed components. For instance, Sculpteo has begun 3D printing large-format parts up to 1m x 1m, using BigRep machines. 
Now, with the launch of three new AM materials, the companies will seek to utilize their combined customer bases, in order to make their newly-devised polymers and metals a commercial success. 
Sculpteo's three newly-launched 3D printing materials 
Developed by BASF in its two R&D centers in Ludwigshafen, Germany and Frontonas, France, the materials are now available to BASF Forward AM customers via Sculpteo. Designed to be used in the mass production of transportation and industrial components, the three broad "families" of materials each feature benefits that are tailor-made for automotive applications. 
The Polyamide 6 3D printing material for example, is a technical, rigid material which displays high temperature resistance. Sculpteo also offers a flame-retardant-alternative to the nylon, making it well-suited to the production of automotive under-the-hood parts, ventilators and ventilation grids. The company's new TPU on the other hand, is strong but flexible, lending itself to the manufacturing of parts such as intake pipes, joints, bellows, customized cockpits or dashboard elements. Sculpteo's new PP filament meanwhile, is a low-cost material that's suited to the industrial-scale manufacturing of large-format parts, making it possible to produce reservoirs or connection components, on a larger scale. 
By bringing these new products to market, Sculpteo has confirmed its strategic role within BASF's portfolio of companies. In addition, it has demonstrated its ability to manufacture not only for its own portfolio of clients, but those of Forward AM's existing base as well. Since being acquired by BASF last year, Sculpteo has also doubled its production capacity in France, and already made the new materials available to its subcontracting clients. As a result, the joint commercialization of the materials is well underway, with a view to driving their widespread adoption. 
Forward AM's role in the 3D printing industry 
Initially founded in 2017 as BASF 3D Printing Solutions GmbH (B3DPS), BASF's subsidiary Forward AM, focuses on establishing and expanding BASF's 3D printing business. This objective has led the conglomerate to acquire a number of 3D printing materials companies, in order to further extend its materials portfolio. 
For instance, BASF acquired Netherlands-based filament maker Innofil3D in August 2017, whose products included PLA, PET, ABS and InnoCircle filaments for FDM/FFF 3D printers. This was followed by the acquisition of European 3D printing materials companies Advanc3D Materials and Setup Performance, which were integrated into BASF's portfolio of materials companies in due course. 
You can now nominate for the 2020 3D Printing Industry Awards. Cast your vote to help decide this year's winners.
To stay up to date with the latest 3D printing news, don't forget to subscribe to the 3D Printing Industry newsletter or follow us on Twitter or liking our page on Facebook.
Looking for a job in the additive manufacturing industry? Visit 3D Printing Jobs for a selection of roles in the industry.
Featured image shows a flow-optimized air duct, produced using the companies' new Ultrasint® PA6 FR 3D printing material. Photo via Forward AM.