A project headed up by global engineering firm Renishaw has received £26.4 million funding from the UK Government and industry through the Aerospace Technology Institute (ATI) program, which aims to revolutionize aerospace manufacturing in the UK.
The project will see Renishaw develop a metal 3D printer capable of mass-producing smaller aircraft components in order to make production lines quicker and more cost-efficient within the UK's aerospace sector.
Announced by the UK's Minister for Business Paul Scully, the funding is part of a wider £90 million investment in aerospace manufacturing by the government and industry to ensure the UK remains a competitive market for aerospace firms as it emerges from the Covid-19 pandemic.
"This multi-million-pound cash injection will safeguard vital jobs and support the aerospace sector as it builds back stronger after the pandemic," Scully said. "Manufacturing is at the very heart of UK industry, and innovative processes will ensure that the UK is at the forefront of global efforts as we develop technology that can power a green aviation revolution."
The Renishaw-led LAMDA project
Spearheaded by Renishaw, the Large Scale Additive Manufacturing for Defence and Aerospace (LAMDA) project will receive £26.4 million investment over the course of four years, in the form of a £13.2 million government grant matched by industry.
The main aim of the project is to develop a metal 3D printing system that can both fabricate larger aerospace components and mass produce smaller parts for aircraft, in a bid to deliver higher production rates and subsequently lower costs. The project hopes to enable the manufacturing of smaller, lighter aerospace components that will ultimately contribute towards the goal of net zero aviation.
The LAMDA project is one of five other initiatives to receive part of the £90 million investment, of which an overarching focus is to create lightweight materials and parts that will reduce how much fuel is used by aircraft. It is planned that these parts and materials will be integrated into future hybrid and electric planes, in an attempt to help the UK's aerospace industry "build back greener" and move towards more sustainable travel over the next few decades.
One of the projects also receiving funding is lead by Worcestershire-based global engineering firm GKN Aerospace, and aims to develop new lightweight, composite technology for parts such as aircraft wings. GKN has previously undertaken several additive manufacturing research programs and initiatives within the aerospace sector, supported by the likes of ATI, Autodesk and Siemens Digital Industries, the University of Sheffield, and the Centre for Modelling & Simulation (CFMS).
"These projects, funded by the Aerospace Technology Institute, deliver two of the core elements of our strategy: competitiveness and sustainability," said Gary Elliott, CEO of the ATI. "The projects will ensure that the UK remains globally competitive in the manufacturing of key aerospace technologies, while also introducing new processes and materials to support future zero-emission flight.
"They also demonstrate the breadth of our ambitions: supporting innovation across both large and small projects, facilitating collaborations with non-aerospace sectors, and securing jobs throughout the UK."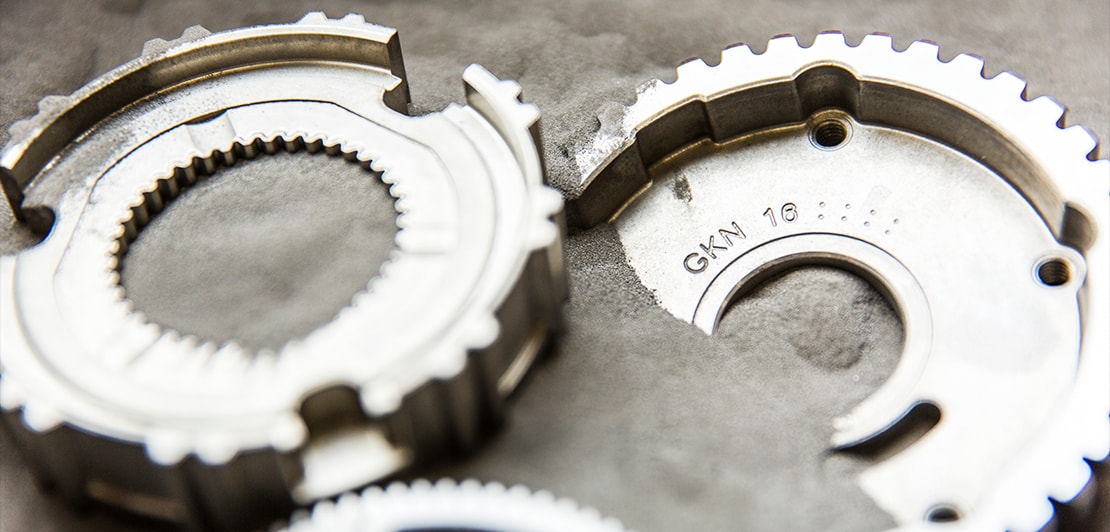 Advancing the UK's future aerospace sector
The UK Government plans to increase research and development (R&D) public spending to £22 billion a year by 2024-25, some of which will be plowed into advancing the UK's future transport system. The newly announced £90 million investment comes ahead of the consultation on the Aviation Decarbonisation Strategy this year, laid out as part of Prime Minister Boris Johnson's Ten Point Plan for a green industrial revolution, with low carbon aviation included as a key pillar in the plan.
The project funding also forms part of the wider £3.9 billion joint industry and government investment in aerospace R&D projects from 2013 to 2026, delivered through the ATI program.
"Net zero aviation is the future and this cash injection will boost capabilities as we look to build back greener and make businesses sustainable in the future," said Aviation Minister, Robert Courts. "We are committed to working closely with industry, including through the Jet Zero Council, to accelerate the development of new aviation technology and Sustainable Aviation Fuels to help us realize net zero flight."
Several 3D printing research initiatives have been launched in the past few years to further advancements in the UK's aerospace sector.
In 2018, the government's technology strategy board Innovate UK granted £6 million to a national aerospace additive manufacturing project led by independent research and technology organization The Welding Institute (TWI). The Open Architecture Additive Manufacturing (OAAM) project aimed to provide the UK's aerospace sector with large scale metal 3D printed components, and involved the contribution from global aerospace giant Airbus, Autodesk, Scottish engineering and manufacturing specialist the Glenalmond Group, the University of Bath, University of Manchester, University of Strathclyde, and engineering consultancy firm Isotek Oil & Gas Ltd.
In December last year, Innovate UK awarded Meta Additive, a 3D printing spin-out from the University of Liverpool, a £1.2 million grant to advance its proprietary binder jetting technology. The technology will ultimately be used to facilitate the mass manufacturing of parts for the aerospace, automotive and medical sectors.
Most recently, Intellegens, a University of Cambridge AI spin-out, announced it is to lead an R&D project focused on advancing the 3D printing of aerospace components, working with aerospace manufacturer Boeing and the University of Sheffield's AMRC. Project MEDAL will involve Intellegens' machine learning platform, Alchemite, being deployed to optimize process parameters for the laser powder bed fusion (LPBF) 3D printing process, ensuring end-use aircraft parts can be printed faster and cheaper with new materials.
Subscribe to the 3D Printing Industry newsletter for the latest news in additive manufacturing. You can also stay connected by following us on Twitter and liking us on Facebook.
Looking for a career in additive manufacturing? Visit 3D Printing Jobs for a selection of roles in the industry.
Featured image shows the Airbus A320. Image via Airbus.