Aerosol Jet Printing (AJP) and Laser Engineered Net Shaping (LENS) company Optomec has announced an advancement in the capability of its LENS Directed Energy Deposition (DED) 3D printers. 
The development means that Optomec's range of metal 3D printers can now be used to deposit any aluminum alloy, including those recently developed with improved properties for additive manufacturing. This presents opportunities to expand on the applications of the technology in the transportation and aerospace industries.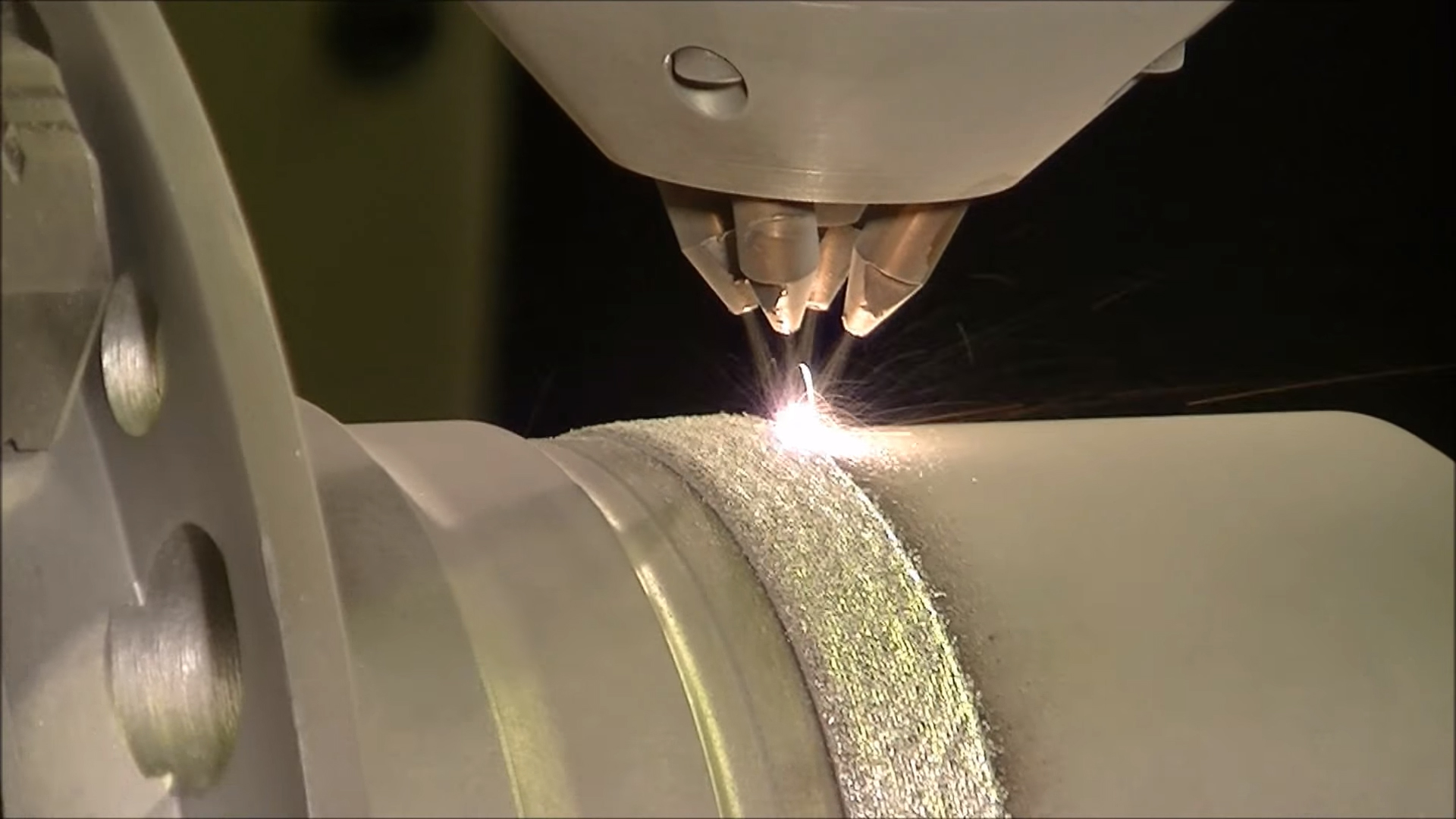 Updating LENS 3D printing technology
The New Mexico-based company has been continuously developing the capabilities of its LENS technology, and in October 2019, Optomec introduced its latest LENS deposition head, the LDH 3.X, to optimize the DED process.
An enhancement on its predecessor, the LDH 3.X features improved channeling for water cooling the head, as well as a quick connect/disconnect nozzle system to interchange nozzle types depending on the application. 
The LENS system was updated last year to 3D print in copper, and because certain copper-alloy formulations can be used to produce rocket components, this unlocked potential aerospace applications. Optomec has since announced that LENS 3D printing technology will be used to produce bi-metallic rocket engine parts to support NASA's mission to return to the moon in 2024. 
Optomec's metal 3D printers are also used for maintenance and repair and overhaul (MRO) purposes, and the company has been seeking to expand the potential applications of its LENS technology in this area. In February last year, a team at Rochester Institute of Technology (RIT) used Optomec's LENS technology to repair a broken gear on a machine from the 1960s. Because Optomec's metal 3D printing process uses a powdered alloy feedstock, the technology is able to print directly onto pre-made surfaces, and this allowed the team to repair the part which would otherwise have become scrap metal.
In addition, the company released an independent study highlighting the benefits of using automated laser cladding for gas turbine engine repairs. The study outlined how utilizing the technology has helped MRO service centers and aircraft engine manufacturers make faster repairs while retaining high standards.
New applications of the LENS DED system
Optomec's LENS system uses a metal powdered feedstock that is blown through a nozzle and then melted on contact with a laser array to produce 3D printed parts. The system's simultaneous 5-axis system enables the production of aluminum alloy parts with complex geometries, and without the need for support structures. 
Using a controlled atmosphere glove-box with very low levels of oxygen and moisture for the deposition of aluminum alloys, the 3D printer produces parts with improved mechanical properties. Its capabilities make it particularly suitable for adding new material to pre-fabricated components, and this has made it useful for applications in MRO.
The latest development of Optomec's metal 3D printing process, allows for the repair of more complex aluminum alloy parts and a better surface finish, using powder-based DED. This makes the system more capable of creating the intricate structural parts required in the transportation and aerospace industries. 
"Our engineers have developed process parameters for aluminum alloys to provide an excellent surface finish, high deposition rates and a density of ~99.9%," said David Otazu, LENS Applications Engineer at Optomec. 
DED technology in the 3D printing industry 
Several companies have developed their own DED technologies, including 3D printer manufacturer Additec. The company, based in Las Vegas, Nevada, and Bremen, Germany, has launched its first desktop metal 3D printer. Using Laser Metal Deposition (LMD), a variation of DED technology, the μPrinter is capable of depositing wire and powder feedstock into complex geometries. 
Aerospace additive manufacturing company Norsk Titanium and global standards body SAE International released the first technical specifications for their DED-made parts. Using its variant of DED Rapid Plasma Deposition (RPD) technology, Norsk Titanium built Boeing's first structurally supportive 3D printed component – an upper spar part for the 787 Dreamliner. 
Mitsubishi Heavy Industries Machine Tools (MHIMT), a subsidiary of Mitsubishi Heavy Industries, Ltd. (MHI), announced the commercialization of its metal 3D printer in April 2019, featuring its LAMDA DED 3D printing technology. While Mitsubishi considered the first version of its machine to be entry-level, the company is working on a further two versions of the machine, the LAMDA 500 and LAMDA 2000, with larger build areas. 
You can now nominate for the 2020 3D Printing Industry Awards. Cast your vote to help decide this year's winners.
To stay up to date with the latest 3D printing news, don't forget to subscribe to the 3D Printing Industry newsletter or follow us on Twitter or liking our page on Facebook.
Looking for a job in the additive manufacturing industry? Visit 3D Printing Jobs for a selection of roles in the industry.
Featured image shows Optomec's LENS DED system printing aluminum powder onto an aluminum substrate. Photo via Optomec.