3D Printer manufacturer, Markforged has announced $30 million in series C funding from a group of investors including next47, a global venture firm created by Siemens.
Microsoft Ventures (Nasdaq: MSFT) and Porsche SE also took part in the funding round. Porsche's investment is particularly notable, as the company are part of the Volkswagen group. As previously reported, Volkswagen has made significant savings through using 3D printing to produce tooling components.
The successful funding round brings capital raised to a total of $57 million. Markforged report they achieved profitability in Q2 of 2017 and have grown revenues by 300%.
The  $30M investment will "go toward new 3D printing technologies that enable manufacturers to bring products to market faster than ever before."
One such product is the Metal X, first announced in January 2017. In an update on the metal 3D printer Markforged tell us, "The metal printers shipped to a handful of customers in Q3, but the production ready printers will ship to everyone else in Q1, 2018."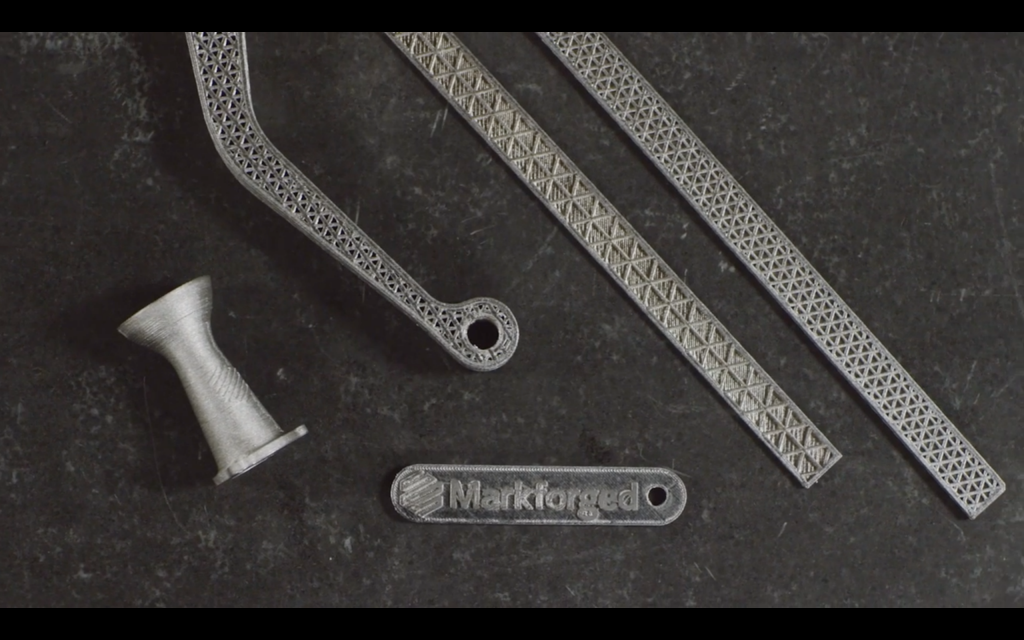 Greg Mark, founder and CEO said, "At Markforged we are unlocking a dramatic acceleration to change that process from years to days. With the new funding and strategic support from leading global manufacturing brands, we are poised to change the pace of human innovation."
"Markforged is making 3D printing simple, repeatable, and fast," said Lak Ananth, managing partner at Siemens next47, who will also be joining the Markforged board. "This has far reaching implications for our target industries, from automotive and aerospace to healthcare and energy. We see customers embedding Markforged into their product development and production processes, tremendously improving speed to market and addressing new opportunities in their industries."
"As cloud services shorten development cycles for software engineers, so too is 3D printing accelerating innovation in the physical world," said Matthew Goldstein, partner, Microsoft Ventures. "Markforged's full-stack offering and innovative materials are game-changing for 3D printing, opening up incredible new opportunities for mechanical engineers."
"Start-ups are an important source of innovations. In order to advance and capitalize on such innovations we have to invest in technologies at an early stage," said Philipp von Hagen, member of the executive board of Porsche Automobil Holding SE, responsible for investment management. "Our investment in Markforged is a perfect example of this approach. Its additive manufacturing technology has the potential to massively change different segments along the automotive value chain."
For all the latest 3D printing news, subscribe to our newsletter and follow us on social media.