Shai Terem, CEO of metal and carbon fiber 3D printer manufacturer Markforged (MKFG), has declared that the firm is "primed for scalable growth" after its revenue rose by 26.8% in FY 2021.
Markforged generated $91.2 million over the course of FY 2021, a healthy $19.3 million more than the $71.9 million it brought in during FY 2020. On the company's earnings call, Terem explained how its rapid revenue growth has been driven by a 50% year-on-year jump in the sales of its industrial-focused products, with much of this rise in demand coming from automotive and aerospace customers.
Following the publication of the company's results, its shares have also risen 7% premarket, suggesting that investors are satisfied with its current rate of expansion.
"This has been a tremendous growth year for Markforged," said Terem. "We executed on the plan we shared a year ago and beat our targets for 2021, making Markforged one of the fastest organically growing additive manufacturing companies, with industry-leading gross margins. Thanks to the hard work of our team, we exceeded growth targets for both the fourth quarter and full fiscal year."
Markforged's Q4/FY 2021 results
Markforged doesn't break down its financials by division like many others in 3D printing, but its Q4 2021 results reflect continued growth, albeit at a slightly slower pace. In Q3 2021, the firm's revenue increased 54%, yet during Q4 2021 it generated $26.6 million, a far less steep rise of 9.5% on the $24.3 million it reported in Q4 2020.
As was the case in Q3 2021, Terem spoke on the company's earnings call of the pandemic-related challenges it had to navigate in order to achieve the growth that it did. That being said, Markforged's CEO added that supply chain issue-induced shortages have also created opportunities for it to succeed, by validating the idea of 3D printing parts at point-of-need and its "vision for distributed manufacturing."
While Terem didn't go into detail around the origins of its Q4 sales successes on the call, Markforged's CFO Mark Schwartz did dig a little deeper into its gross margin numbers. From FY 2020 to FY 2021, the firm's gross margin rose from $41.9 million to $52.9 million, but between Q4 2020 and Q4 2021 it fell from $15.7 million to $15 million, something Schwartz blamed on "global supply chain pressures."
Lastly, in terms of operating expenses, Markforged shelled out $113.9 million in FY 2021, with $34 million of this being spent in the fourth quarter. According to Schwartz, this figure was inflated by stock based-compensation charges as well as those related to its merger with SPAC one, and actually came in below its initial target.
Schwartz also highlighted how during Q4 2021, the company had increased its R&D spending by 87.2% year-on-year, as part of a strategy to "increase its addressable market through innovation with every software development, system release or additional material," and ultimately "increase the value of its Digital Forge platform to customers."
| | | | | | | |
| --- | --- | --- | --- | --- | --- | --- |
| Financials ($) | Q4 2020 | Q4 2021 | Difference (%) | FY 2020 | FY 2021 | Difference (%) |
| Revenue | 24.3m | 26.6m | +9.5 | 71.9m | 91.2m | +26.8 |
| Cost of Revenue | 8.6m | 11.6m | +34.9 | 29.9m | 38.4m | +28.4 |
| Gross Profit | 15.7m | 15m | -4.5 | 41.9m | 52.9m | +26.3 |
'Building a strong backlog' in Q4
During Q4 2021, Markforged launched its FX20 3D printer and ULTEM 9085 filament, and Terem said on the earnings call that it had since seen "robust customer demand" for the products. Describing the FX20 as the "biggest, fastest and smartest 3D printer" the firm had ever produced, Terem boasted that a 'world-leading automotive manufacturer' has already printed with the system for over 700 hours.
While not revealing the identity of its customer, Terem added that they had turned to 3D printing as a means of "overcoming supply chain disruption," and were planning to deploy the resulting end-use parts directly in production vehicles.
In the case of ULTEM 9085, Markforged's CEO indicated that the high-temp polymer is allowing users to achieve higher throughputs and produce more robust parts. This in turn, has been key to expanding the firm's addressable market, according to Terem, and he hailed the growing capabilities of its Digital Forge to meet "mission-critical applications." 
When it comes to fresh additions to Markforged's portfolio, it launched Precise PLA earlier this month, a low-cost filament optimized for rapid prototyping, and Terem made a case for it allowing users to "tap into new applications" via "accessible product design," before adding that its general new line demand is enabling it to "build a strong backlog" for FY 2022.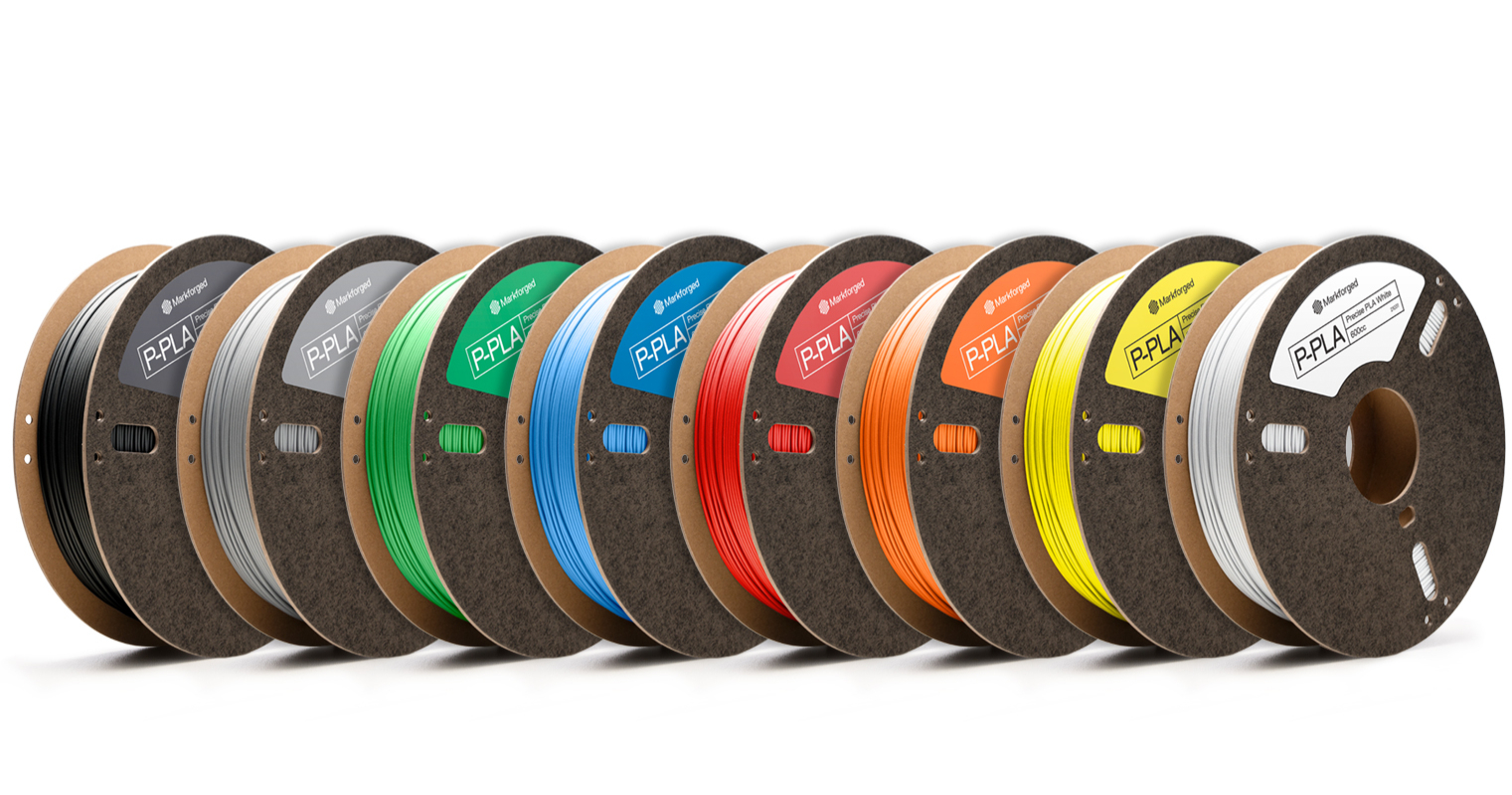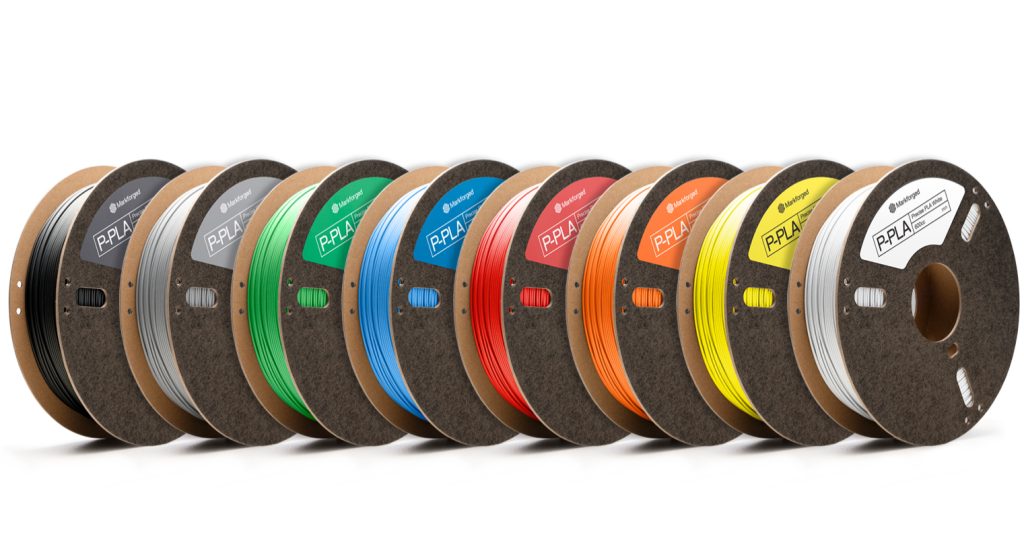 Projecting accelerated growth
For the 2022 financial year, Markforged has set its revenue guidance at $114 million to $123 million, which at its midpoint, represents annual growth of 30%, with 60% to 65% of this set to be generated in the second half of the year. The firm's rise in earnings is also expected to yield 'industry-leading' gross margins of 55% to 57% in FY 2022, as well as a decline in its operating expenses as a share of its revenue.
Wrapping up the company's earnings call, Terem added in its Q&A, that he's now confident in its ability to overcome some of the supply issues it encountered in FY 2021, as it has bought ahead with critical parts to ensure their availability. Markforged's CEO also emphasized that there are no current shortages "causing him concern" nor any with the potential to "impact its revenue expectations."
To stay up to date with the latest 3D printing news, don't forget to subscribe to the 3D Printing Industry newsletter or follow us on Twitter or liking our page on Facebook.
For a deeper dive into additive manufacturing, you can now subscribe to our Youtube channel, featuring discussion, debriefs, and shots of 3D printing in-action.
Are you looking for a job in the additive manufacturing industry? Visit 3D Printing Jobs for a selection of roles in the industry.
Featured image shows an engineer using Markforged's FX20 3D printer. Photo via Markforged.