Lockheed Martin, a Maryland-based aerospace and defense company, and the U.S. Department of Defense's (DoD) executive branch, the Office of Naval Research (ONR) have partnered to accelerate the automation of industrial additive manufacturing systems.
In a two-year, $5.8 million contract, the partners, led by Lockheed Martin's Advanced Technology Center, will apply software and sensor modifications to multi-axis 3D printing robots, to develop artificially intelligent additive manufacturing machinery.
"When you can trust a robotic system to make a quality part, that opens the door to who can build usable parts and where you build them," said Zach Loftus, Lockheed Martin Fellow for Additive Manufacturing.
"Think about sustainment and how a maintainer can print a replacement part at sea, or a mechanic print a replacement part for a truck deep in the desert. This takes 3D printing to the next, big step of deployment."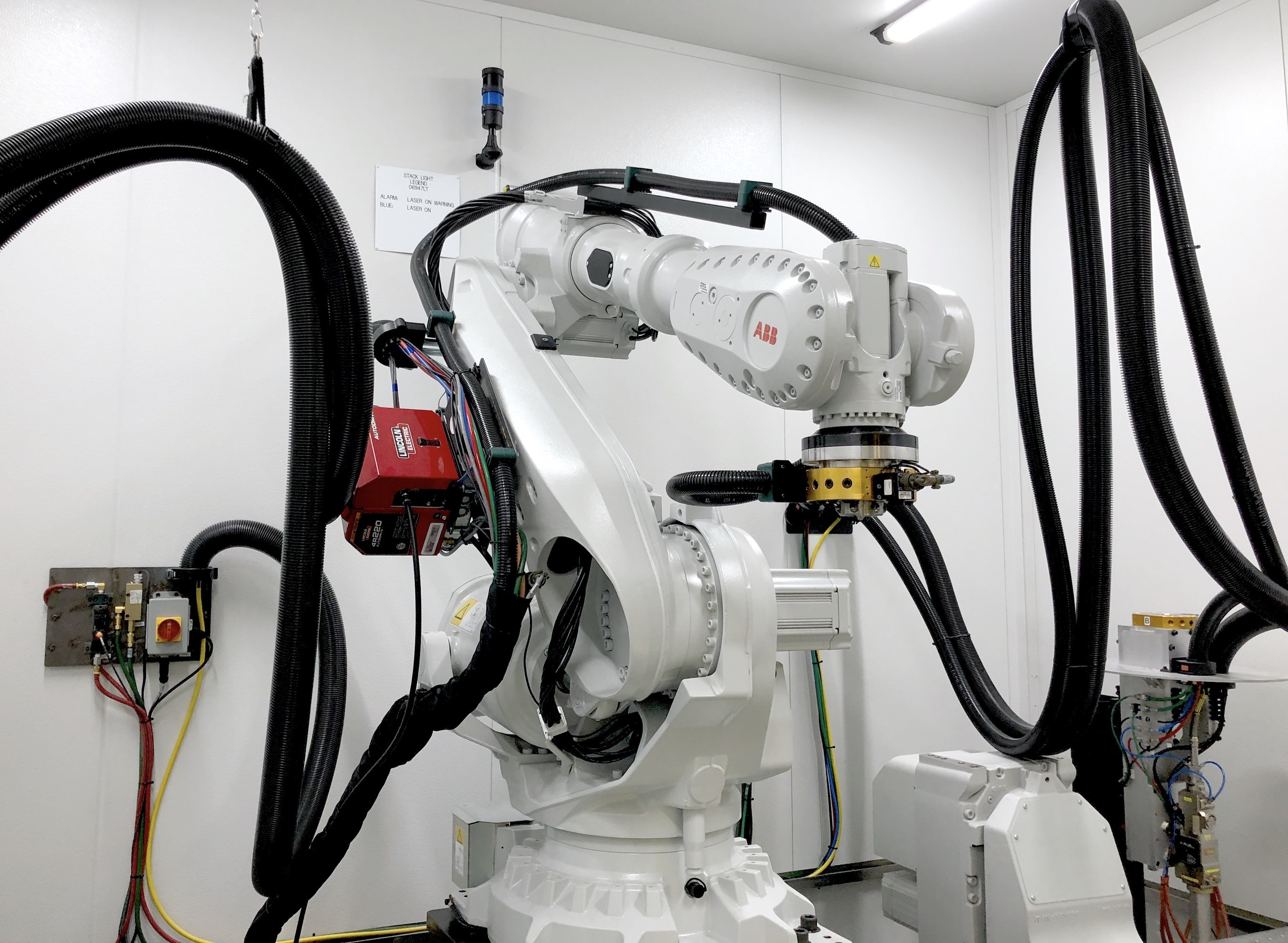 Optimizing production through automation
Industrial additive manufacturing processes may rely on technicians to monitor production and post-production. Complex 3D printed parts must also meet industry requirements, which can involve hours of build quality testing. Through this partnership, researchers intend to reduce such manual operations by applying machine learning techniques to create smart robotic additive manufacturing systems.
As a result of these systems, variables can be monitored and controlled by the robot during fabrication. Brian Griffith, Lockheed Martin's project manager explained,"We will research ways machines can observe, learn and make decisions by themselves to make better parts that are more consistent, which is crucial as 3D printed parts become more and more common."
"Machines should monitor and make adjustments on their own during printing to ensure that they create the right material properties during production."In addition, Lockheed Martin's research will also help such systems identify the optimal structures based on verified analysis, i.e., inspection, demonstration, test, and analysis.
Evaluating complex metal 3D printed components
According to Lockheed Martin, 3D printed components maintain different slightly different microstructures on the inside when compared with its exterior. The verified analysis and integration into a 3D printing robotic system is expected to "vet common types of microstructures used in an additive build."
The researchers will measure the performance attributes of systems parameters as well as a part's microstructures, and align them to material properties before integrating this information into a working system. Therefore, machines will be able to make decisions on how to appropriately print a part. Ti-6AI-4V, a titanium alloy, will be tested and integrating within this research.
Lockheed Martin drives additive manufacturing
Lockheed Martin has aided the DoD in integrating additive manufacturing. Earlier this year, the company shared its 5Ps Additive Manufacturing Model, which demonstrates the potential of a 3D printing in the lifecycle of a typical DoD program.
Prior to this, exploring the innovations of additive manufacturing software, Lockheed Martin invested $100 million into the New York-based AM software company nToplology to help streamline its design and manufacturing processes.
Moreover, last year, the company invested $350 million in a state-of-the-art aerospace production facility, complete with industrial grade 3D printers and "virtual immersion environments."
Keep up with the latest 3D printing news by subscribing to the 3D Printing Industry newsletter. Also, follow us on Twitter, and like us on Facebook. Looking for new talent or seeking a career change? Search and post 3D Printing Jobs for opportunities and new talent across engineering, marketing, sales and more.
Featured image shows a multi-axis printer which will be customized with machine learning technologies. Photo via Lockheed Martin.