3D printed anatomical models developed by rapid prototyping service provider Laser Modelling Israel (LMI) have aided surgeons in a complex segmentation surgery for conjoined twins.
Produced using HP's Multi Jet Fusion (MJF) technology, the intricately detailed 3D printed models were practiced on by surgeons before performing the surgery, which was set to be extremely difficult with multiple complications.
"HP's 3D printing technology is not only hugely advantageous to the medical work we do, but also for the other industries we work for," said Arie Kalo, Founder of LMI. "I find it extremely rewarding seeing our products and solutions coming to life."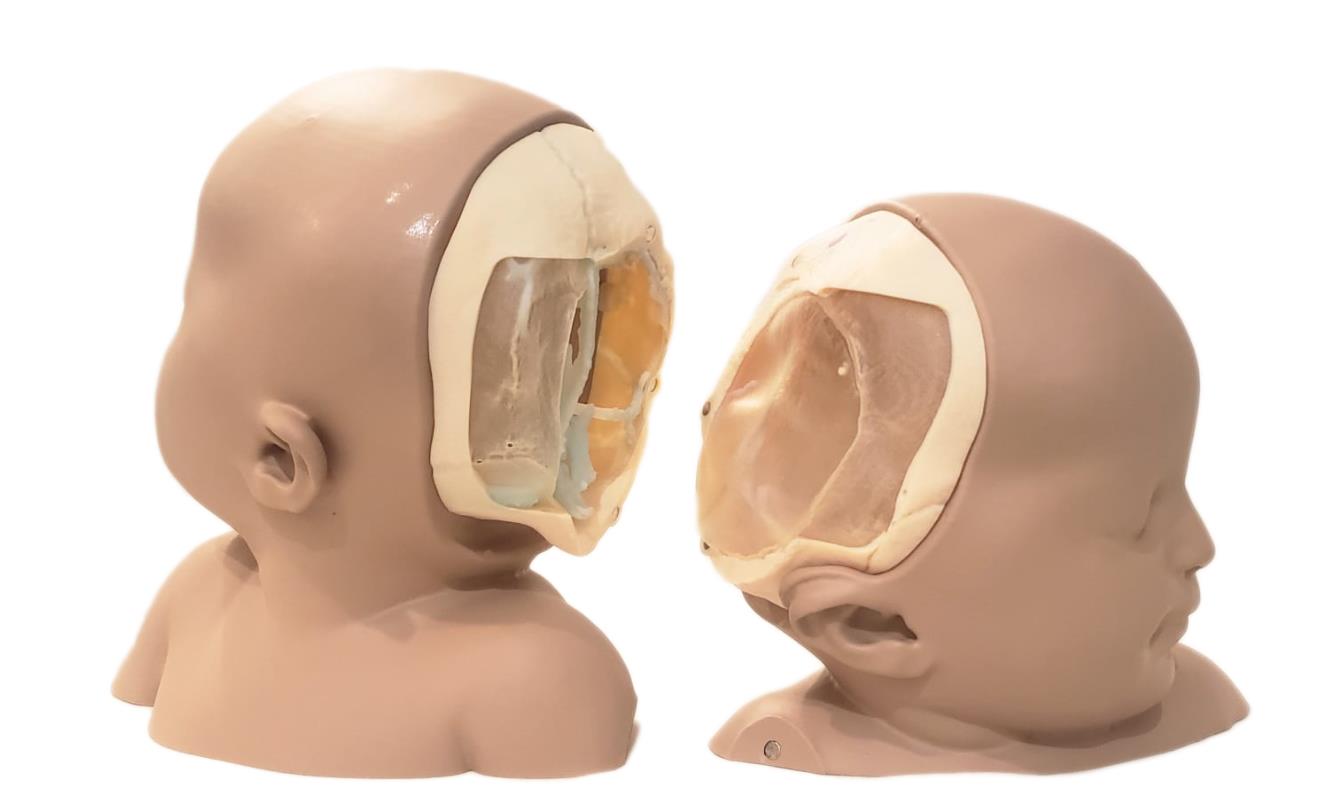 Installing HP's MJF technology
Since its establishment in 1998, LMI has provided rapid prototyping and manufacturing services for multiple high-tech companies in Israel. The firm has provided 3D printed products for a wide array of industries, including medical, military, and consumer products.
In its early days, the company invested in an SLA 3D printer to fulfill its orders, however became interested in HP's MJF 3D printing technology as a better alternative. Since then, LMI has installed a HP MJF 217 machine and recently acquired a third HP MJF 4200 system during the Covid-19 pandemic to support increased demand.
According to LMI the accuracy of the MJF 4200 is "invaluable" to its 3D printing services, due to the machine's in-printer quality checks helping to minimize errors and enable easy, accurate tracking of a job's progress. These benefits are particularly advantageous for the production of medical models, and LMI has been leveraging these capabilities for several joint venture partnerships with hospitals.
Separating conjoined twins with 3D printed models
One particularly significant project within which LMI has deployed its medical expertise is the breakthrough segmentation surgery for two conjoined twins, who were conjoined at the head. As part of the operation's preparation, LMI worked with Limor Haviv, a surgical 3D printing specialist and founder of surgical 3D printing firm 3D4OP.
Haviv works in-house as a surgical specialist in hospitals across Israel and helps surgeons to prepare for surgeries by designing models based on patients' CT and MRI scans. LMI works with her on a regular basis to print her designs on its fleet of HP MJF printers, enabling Haviv to deliver medical models quickly to hospitals when they are needed.
For the segmentation surgery, LMI and Haviv worked together to design and print a model of the twins using a HP MJF 4200 machine, and Pl12 and CPU materials. The partners produced the body, skin, and skull of the model using HP's 3D printing technology, whilst the more detailed parts, such as the veins, were fabricated using a softer material.
The models were fabricated so that they could be connected by magnets and be fully moveable, in order to enable the surgeons to simulate the surgical procedure as realistically as possible.
According to LMI, MJF technology was ideally suited to this particular application, as parts produced via the technology are affordable and can be produced quickly and repeatedly. In the case of the twin's segmentation surgery, this was a key benefit as LMI could rapidly produce different-sized models as the twins grew.
The MJF 4200 enabled multiple models to be produced in one assembly, therefore eliminating the need to print numerous separate parts which would slow down the production process.
An additional benefit of leveraging MJF technology for the fabrication of the models was the materials used, which allowed for the model to be painted in the color of skin tones. The material also enabled the model to be sterilized and therefore be safely placed in the vicinity of the operating area.
"The resolution of HP's technology is amazing," said Haviv. "It allows us to see all of the intricate detail such as small bones. The density of each bone can also be simulated according to each patient, which is hugely beneficial to the medical staff."
Aiding surgery with 3D printing
Anatomical modeling is one of the more prolific applications of 3D printing in the medical sector, with increasing numbers of medical centers and hospitals running their own in-house 3D printing facilities.
3D printed models, when combined with 3D scanning and X-ray technologies, can provide a far more accessible, affordable, and individualized alternative to cadavers, for instance, and have proved advantageous in better preparing surgeons for complex surgeries.
3D printing technologies, such as that from Mimaki, can produce anatomical models with previously unattainable degrees of color fidelity, and save several hours in surgical time in some cases. Additionally, increasing numbers of 3D printing companies are gaining ISO certification for their 3D printed models, alongside attaining FDA clearance.
Point-of-care 3D printed anatomic modeling services are therefore becoming increasingly popular, with the likes of Stratasys and Ricoh USA combining their respective specialisms to rapidly deliver 3D printed models to healthcare facilities, and Fast Radius and Axial3D devising a new 'DICOM-to-print' service for surgeons and hospitals across North America.
Subscribe to the 3D Printing Industry newsletter for the latest news in additive manufacturing. You can also stay connected by following us on Twitter and liking us on Facebook.
Looking for a career in additive manufacturing? Visit 3D Printing Jobs for a selection of roles in the industry.
Subscribe to our YouTube channel for the latest 3D printing video shorts, reviews and webinar replays.
Featured image shows the 3D printed models of the conjoined twins. Photo via LMI.