Another week, another round of LinkBits: your source for brief bits of news from the 3D printing industry. The industry is booming and so are we, so here is a list of stories that we couldn't quite fit into our complete article schedule for the week. Bon Appéprint!
PRINTinZ Releases Flexible Zebra Plate

PRINTinZ has released the latest version of its flexible build plate, which uses a special material coating to ensure that prints adhere to the print bed and, then, can be easily removed. Originally called the Ninja Plate when launched in 2014, the new Zebra Plate is improved based on feedback from users around the world.  They can be purchased in a number of sizes and shapes to fit most desktop 3D printers.
Vid Kok's 3D Printed Pop Pop Boat

Vid Kok, aka Thingiverse user YosemiteSam, has uploaded an ingenious design for a pop pop boat on Thingiverse. With two 3D printed parts, adhesive, tin foil, a tea candle, and some weights, you can build a simple little steam boat that pop pops through the water.
Vote Now for Delft U's 3D Printed Optics
Students from the Delft University of Technology have designed a series of objects meant to act as a vehicle for LUXeXcel's unique 3D printed optics, with the winner taking home the Luxexcel Innovative Application Student Award 2015.  The submissions are just as unique as the company's technology, ranging from malaria testing kits to VR headsets to solar cells.  Head over to the site and vote for who you think you should win from now until July 20th.  Vote and win a LUXeXcel sample kit.
Don Quixote's Steed 3D Printed for 400th Anniversary
For the 400th anniversary of Don Quixote, first published in 1615, Egyptian entrepreneur Mahmoud Al-Swedy designed a 3D printed version of the delusional knight's steed, Rocinante, which translates from Spanish as "The foremost nag in all the world".  Via an Indiegogo campaign, Al-Swedy, and his 3D printing firm Oyma 3D, hope to produce 400 limited edition copies of the horse, printed with Shapeways.
D&H Distributes XYZprinting's Complete Line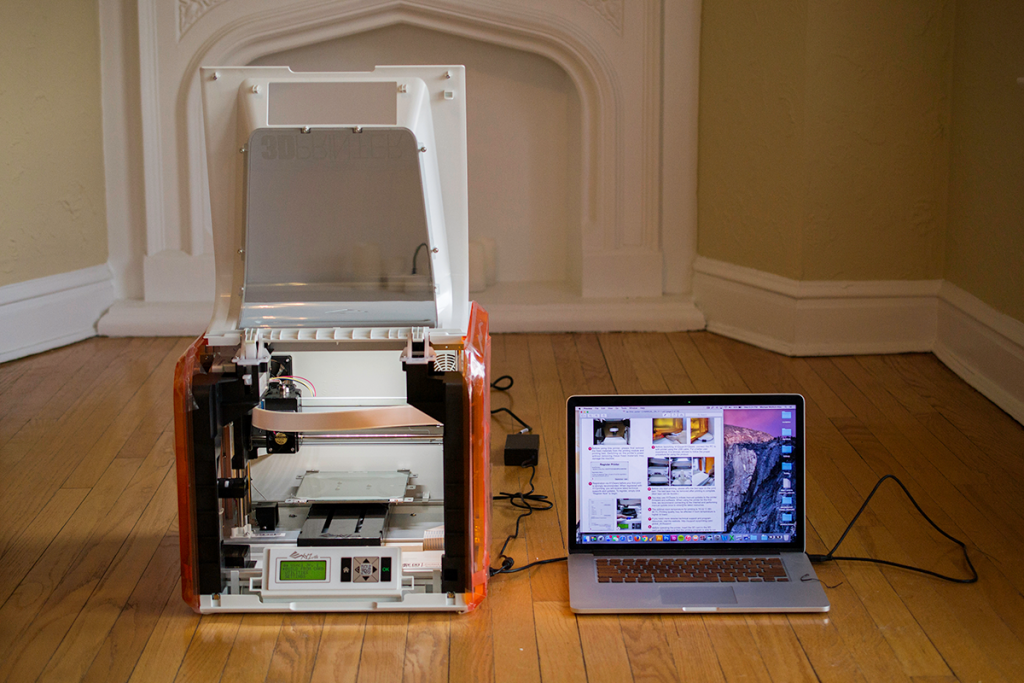 North American tech distributor D&H Distributing has signed a deal with Taiwanese 3D printer manufacturer XYZprinting to distribute the company's complete line, including the da Vinci Junior, da Vinci 1.0 AiO, and the Nobel 1.0 SL laser 3D printer, along with the company's filaments.
MakerBot Replicator 5th Gen Wins RedDot Award
Chosen from a list of 5,000 entries by an international jury, MakerBot's 5th Generation Replicator has won the Red Dot Award: Product Design 2015, joining the ranks of such Red Dot winners as the original Apple iPhone and the BMW i8.
Welp! That's it for LinkBits this week! As they say in the picture shows: