Global industrial gas specialist Linde displayed a number of gas technologies at Formnext 2022.
These technologies include its proprietary gas mixture developed specifically to optimize Laser Beam Powder Bed Fusion (PBF-LB) Additive Manufacturing, gas atomization solutions for metal powder production, and the acceleration of the use of special alloy nitinol (NiTi). Pierre Forêt, Associate Director, Additive Manufacturing at Linde said, "Linde has long been a pioneer in the development of innovative gas technologies to optimize manufacturing processes."
"In this rapidly developing world of Additive Manufacturing, we are delighted to be showcasing some of our most groundbreaking solutions at Formnext," added the Associate Director, Additive Manufacturing at Linde.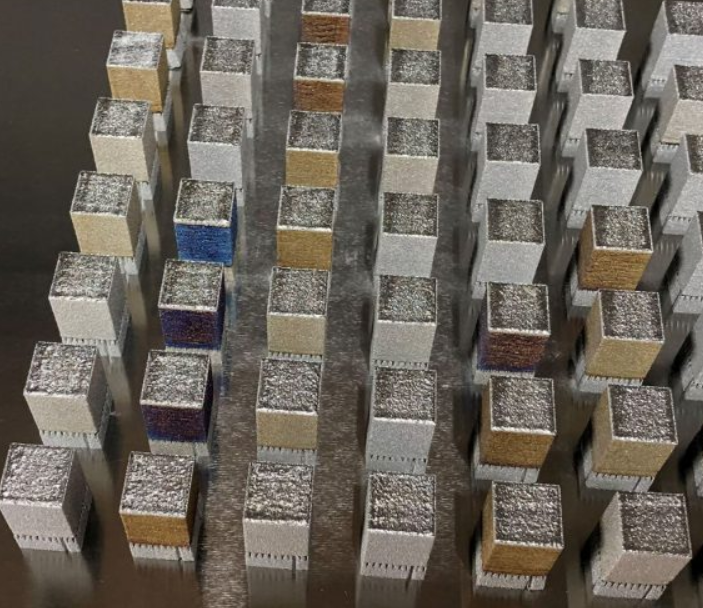 Solution for nitinol printing
Nitinol (NiTi) is a 50/50 nickel and titanium metal alloy with distinctive properties such as superelasticity and "shape memory effect," which means it can change shape when subjected to heat and return to its original shape when it cools down. Makers of nitinol products face issues as they are challenging to machine, and product design is constrained to simple structures. Nitinol products are frequently used in the dental and medical sectors for orthopedic implants, stents, and orthodontic parts and in aerospace for solar panels. Furthermore, conventional machining causes excessive tool wear, high cutting forces, and surface degradation. While additive manufacturing with laser bed powder fusion (LBPF) allows for greater design freedom and production efficiency, there are still challenges to conquer when printing with nitinol.
The vaporization of nickel during the laser-assisted process can cause a reduction in the nickel/titanium ratio, which raises the transformation temperature. Furthermore, oxygen pick-up within the material could influence the transformation temperature, impacting shape memory and the overall performance of the intended application. Surface oxidation could also be an issue, requiring extensive post-production cleaning. To prevent both issues, the quantity of oxygen in the print chamber must be reduced. Linde and 3D Medlab teamed up to optimize the print atmosphere utilizing Linde's ADDvance O2 precision oxygen monitoring system and ADDvance® Laser230 process gas mixture to ensure strict control of oxygen levels.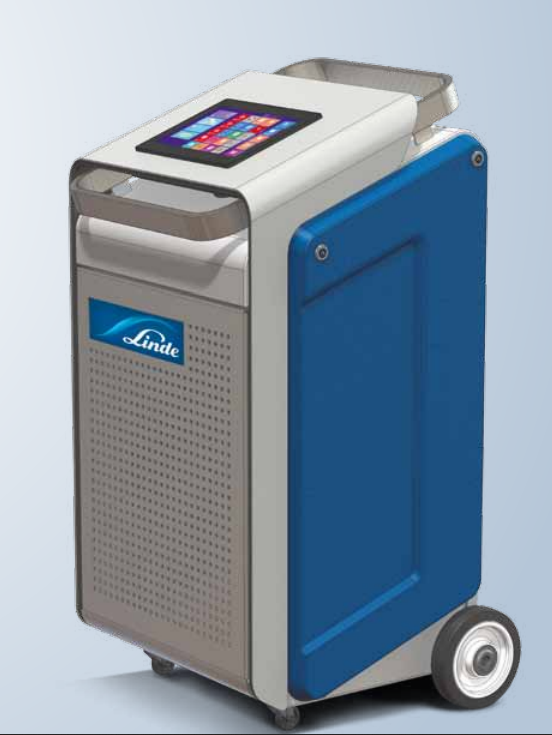 ADDvance® technology and Linde's test bench laboratory
Even after thorough purification of the print chamber atmosphere, mild impurities may still be present. Extremely small changes in oxygen levels may have an effect on the mechanical properties of oxygen-sensitive alloys, including process-induced aging of the metal powder. ADDvance O2 precision analyses the gas atmosphere in real-time. ADDvance O2 precision detects O2 concentrations as low as 10 ppm and activates an automatic purifying process to preserve optimal atmospheric conditions.
The ADDvance Sinter250 is a gas-enabled Binder Jetting solution that significantly improves sintering atmospheres to prevent oxidation in metal Fused Deposition Modeling (FDM). Linde has created a variety of customized gases (for instance, pure argon, pure hydrogen, and a special argon/hydrogen mixture). According to the manufacturer, ADDvance Sinter250 is ideal for ensuring the integrity and strength of parts made from stainless steel powders. Linde also provides turnkey solutions that include a heater, control panel, and gas supply to allow for the production of finer powders or the reduction of gas consumption.
Linde's test bench laboratory is scheduled to open in March 2023. Linde claims that this lab will make it easier to test industrial-scale gas parameters and gain a better understanding of gas behavior when employed in a standard metal powder atomizer.
Gas technologies in additive manufacturing
Using 3D printing technology, researchers from Trinity College Dublin and the SFI Research Centre for Advanced Materials and BioEngineering Research (AMBER) had previously created a novel set of microscopic gas sensors. The 3D printed gas sensors, which are designed to resemble the color-changing feathers of a peacock, are capable of altering colors in the presence of certain solvent vapors. As a result, they can be used to trace harmful toxins in a very visual manner while remaining cost-effective to manufacture.
Furthermore, the American Petroleum Institute (API) unveiled a novel standard intended to boost the adoption of additive manufacturing in the oil and gas industry. The API has effectively implemented a three-tiered criterion, 'Standard (Std) 20S,' which sets the technical, quality, and qualification prerequisites for 3D printing end-use-ready rig parts. In practice, the group anticipates that Std 20S will enable oil and gas companies to deploy the technology more consistently, reducing their carbon footprint and "strengthening their supply chain resiliency."
Follow this link for all the Formnext 2022 news.
To stay up to date with the latest 3D printing news, don't forget to subscribe to the 3D Printing Industry newsletter or follow us on Twitter, or like our page on Facebook.
While you're here, why not subscribe to our Youtube channel? Featuring discussion, debriefs, video shorts, and webinar replays.
Are you looking for a job in the additive manufacturing industry? Visit 3D Printing Jobs for a selection of roles in the industry.
Feature image shows discoloration occuring on nitinol parts when oxygen levels are not strictly controlled. Image via Linde.