North Carolina-based hybrid manufacturing company Keselowski Advanced Manufacturing (KAM) has announced a partnership with additive manufacturing material developer Elementum 3D, headquartered in Colorado.
Under the collaboration, Elementum 3D will supply KAM with previously unprintable advanced materials for additive manufacturing. In turn, KAM will use the advanced materials on its industrial additive manufacturing systems, such as the SLM 280, to test new material applications at faster speeds.
"Elementum 3D's commitment to the development of advanced materials aligns well with KAM's innovative growth plan based around hybrid manufacturing," stated Jacob Nuechterlein, Elementum 3D president and founder. 
"We are proud to partner with their team and evolve our technologies together." 
Expanding material capabilities of 3D printing
KAM is founded by Brad Keselowski, a professional racing driver and NASCAR champion. Using a combination of both 3D printing and CNC machining, KAM aims to "jumpstart the next industrial revolution". KAM's new alliance will combine its additive manufacturing technology with Elementum 3D's material development and innovation.
Elementum 3D's materials are produced using a patented technology termed reactive additive manufacturing (RAM), which prevents cracking during the solidification process. RAM also allows materials to achieve or exceed the same properties of traditional alloys, with a focus on performance and efficiency. "I love what they're doing at Elementum 3D," commented Keselowski.  "Their materials enable KAM to engineer and manufacture metal 3D- printed parts that are faster and higher in quality than anything that is currently out in the marketplace. 
"I think we're going to continue to do a lot of innovative work together that'll lead to positive developments within the additive community.  It's a really exciting time for both companies." 
3D printing the "unprintable" 
One of the capabilities of Elementum 3D's material technology is the development of customized materials matching wrought properties, providing an answer to the problem where some materials are not printable in their current form. An example includes its A6061- RAM2 powder, said to be the only additive manufacturing material comparable to wrought 6061-T6 aluminum properties. Aluminum 6061 exhibits good mechanical properties and weldability, and is a commonly used automotive and aerospace aluminum alloy that was previously unprintable. "There's increasing demand within our customer base for aluminums like the 6061.  It's taking off and this material is at the forefront of the trend," adds Nuechterlein.
Elementum 3D will be providing KAM with its A6061- RAM2 powder, reportedly making Keselowski's company the first and only supplier in North America of 6061 aluminium alloy in an SLM 280 3D printer. The industrial system is fitted with twin 700w lasers, which is said to be capable of 3D printing the 6061 powder an average of 65 percent faster, in a material that could not otherwise be accomplished. Customers and end users will therefore gain significant advantages in time savings, with KAM planning to enter the aerospace and automotive markets with the 6061 material. 
"This opens up a lot of doors for us and widens our overall capabilities offerings," explained Kevin Cwiok, lead AM engineer for KAM.  "To offer a replacement for traditional aluminum alloys that are not only faster, but are also more durable with better surface finish, I think we'll have a lot of customers who will be really excited about that."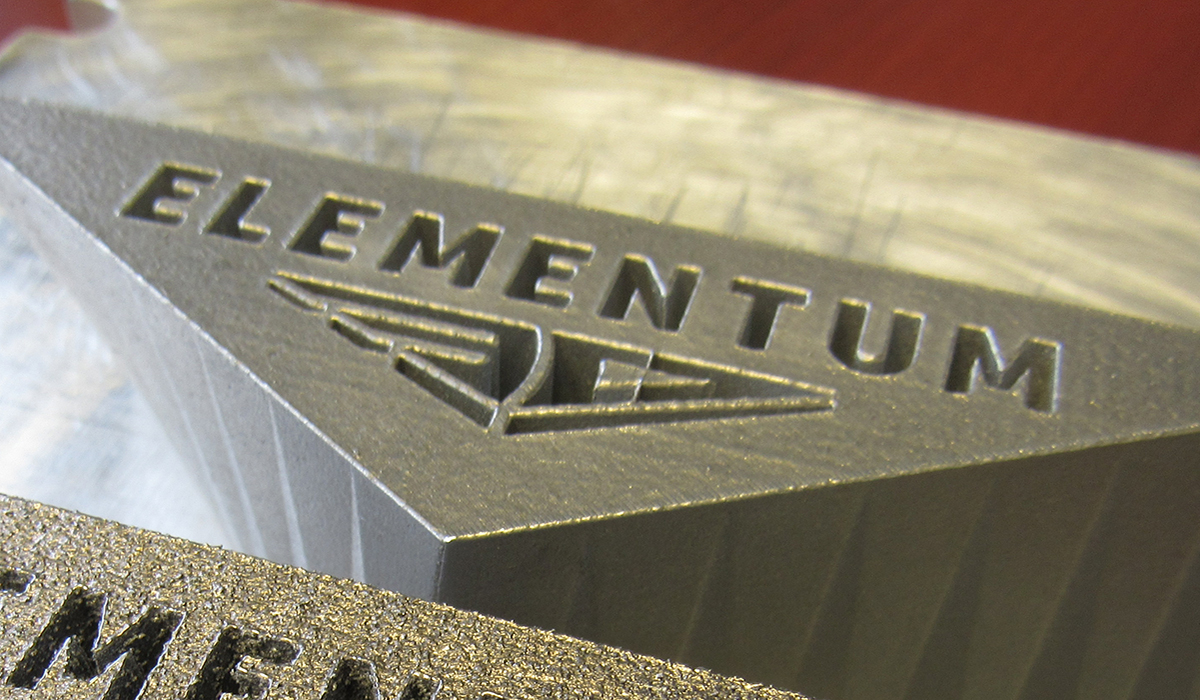 Striving for first place on the track and in AM
Keselowski unveiled KAM in January 2019, with an investment of over $10 million from the driver to start the company. The professional racer initially set up shop in a 70,000 square-foot facility equipped with two Concept Laser M2 Multilaser 3D printers from GE Additive, powder analysis tools and post-processing equipment. 
Since then KAM has undergone a rapid expansion, including new additions to its leadership team, additional investments in equipment, and the construction of a new state-of-the-art engineering center. 
Keselowski has high ambitions for the company, having been a longstanding advocate for additive manufacturing in automotive, and aims to become an "industry leader in North America". After KAM's most recent update, Keselowski added the expansion is "laying the foundation for us to scale up in the additive industry on a level that no one in the marketplace has done yet."
Subscribe to the 3D Printing Industry newsletter for the latest news in additive manufacturing. You can also keep connected by following us on Twitter and liking us on Facebook.
Looking for a career in additive manufacturing? Visit 3D Printing Jobs for a selection of roles in the industry. 
Featured image shows Keselowski Advanced Manufacturing founder, Brad Keselowski, with a Mazak hybrid multi-tasking machine. Photo via KAM.