Management changes across the 3D printing industry continue in 2017 as 3D bioprinting company Organovo Holdings, Inc. (NASDAQ:ONVO) has announces Keith Murphy will be stepping down as CEO.
As 3D Printing Industry previously reported Organovo tripled is annual revenue for 2016, evidencing its value to the 3D bioprinting market.
The next stage of 3D bio commercialization
As of 2017, Murphy has been with Organovo for 10 years and is credited as one of the company's co-founders. He will stay on in his role as chairman of the board, but will be pursuing other entrepreneurial opportunities. In a statement, Murphy says that he is proud of the progress the company has made over the last decade, adding,
I am a true believer in our existing tissue research services, the potential of our therapeutic liver tissue, and the future opportunities enabled by our platform technology. The time is right to bring in a CEO with the relevant commercial experience to lead the company into its next stage.
Advancing through clinical barriers
Taylor J. Crouch, previously CEO of eStudySite, will succeed Murphy as Organovo CEO. With specialist clinics in San Diego, San Francisco, and Las Vegas eStudySite works to improve the clinical trial process and bring more medicines to the market.
In an opinion echoed by other specialists we have spoken to in the market for 3D printing in medicine, the pace of clinical trials remains one of the most prominent barriers to progress in industry.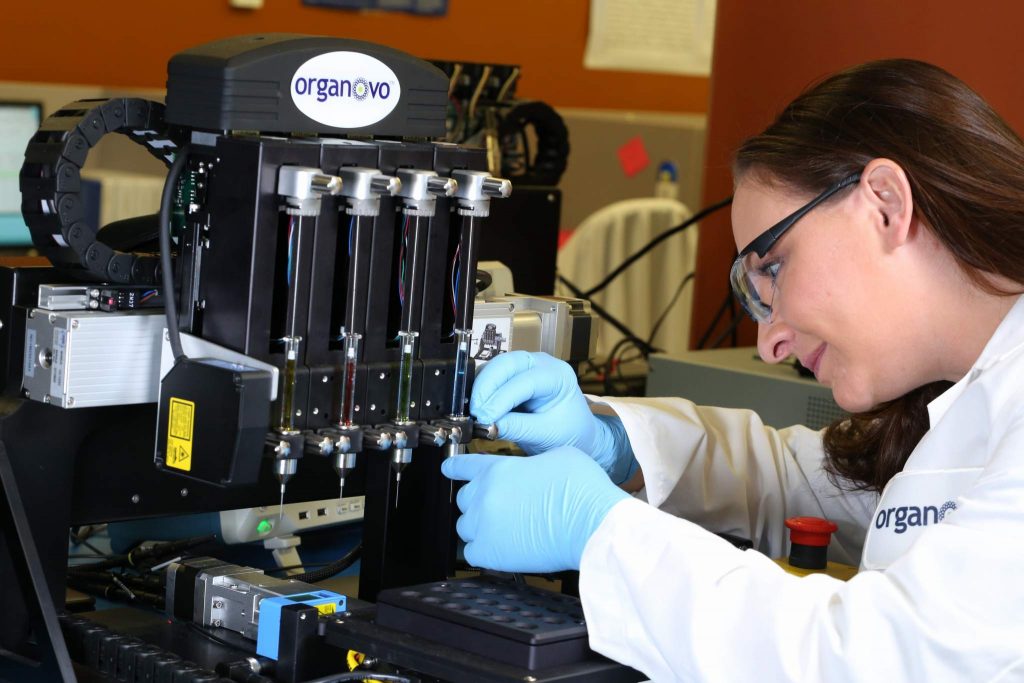 To date, the growth of Organovo's commercial tissues and services has been promising, and the company aims to continue this with a new executive direction. Organovo lead director Dr. Kirk Malloy comments,
Taylor is uniquely positioned to lead our growing company into its next phase given his significant commercial and operations experience. We are confident that Taylor's extensive skills and expertise in the biotechnology and life sciences industries align with Organovo's strategy to capitalize fully on its growth opportunities.
For more on the latest developments in 3D bioprinting sign up to the 3D Printing Industry newsletter, and follow our active social media sites.
Don't forget to vote in the first annual 3D Printing Industry Awards.
Tickets for the 3D Printing Industry Awards are also now available here.
Featured image: Keith Murphy (center right) hosts Organovo ringing the NASDAQ opening bell in October 2016. Photo via Organovo on Twitter