GE has reported an annual revenue reduction of 16% in its Q4 2020 financials, as its aviation division continues to struggle amid the ongoing COVID-19 pandemic.
During Q4 2020, GE generated revenue of $21.9 billion, a 16% fall compared to the $26.2 billion it reported over Q4 2019. The decline was primarily due to the firm's Aviation segment (including its additive aerospace business), which saw its revenue decrease from $8.9 billion in Q4 2029 to $5.8 billion during Q4 2020.
Despite GE's revenue fall, its shares were up 3% during early trading on Tuesday, reflecting investor confidence that the company can return to growth in 2021.
In an earnings call with analysts and investors, GE's Chairman and CEO H. Lawrence Culp Jr, claimed that the firm's free cash flow at the end of Q4, proved that last year's efficiency drive had been a success. "As 2020 progressed, we significantly improved GE's profitability and cash performance," said Culp Jr.
"Our team has proved resilient, and momentum is growing across our businesses," he added. "We are in leading positions to capture opportunities in the energy transition, precision health, and the future of flight."
"As we continue our transformation, we remain focused on strengthening GE and delivering value for the long term."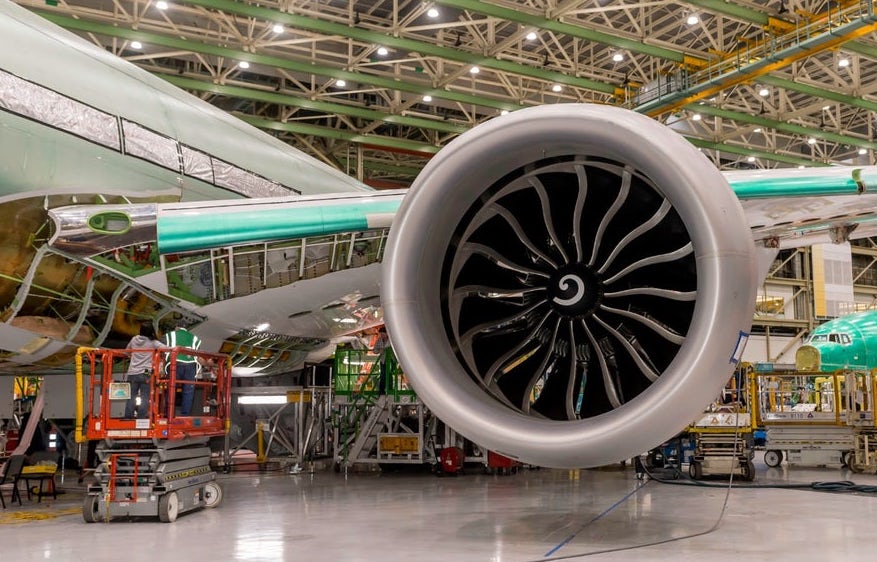 GE's Q4 2020 financial results
Although GE doesn't break down its financials to provide precise detail on its GE Additive business, it's possible to assess the company's 3D printing exploits via the performance of related segments. Broadly, GE's results are reported in five key divisions: Power, Renewable Energy, Aviation, Healthcare and GE Capital.
Of these business areas, the firm's Aviation segment is one of the most significant, as it's known to operate at least 27 Arcam 3D printers that produce parts for its GE9X engine. Aviation was GE's worst performing division in Q4 2020, and this was largely down to a 41% decline in orders, while its commercial engine sales also dropped by 21%.
When looking at GE's FY 2020 financials, it's also worth noting that the firm wrote-off $877 million in goodwill impairment charges during Q2 2020. At the time, a spokesperson refused to comment on the matter, but the move is thought to relate to its acquisition of Arcam and Concept Laser in 2016 via a $1.4 billion deal.
When pressed for comment on the company's worst performing segments and its divestiture plans, Culp Jr emphasized that GE isn't looking to offload any of its portfolio. "While the market's dynamic is remarkable, I don't think that any of our businesses are close to optimizing their underlying performance," said Culp Jr.

"Clearly there's pressure and some uncertainty in the very short-term around aviation, but what we want to do in 2021 is build on the momentum that we think we've demonstrated," he added. "Over time, we're going to be open to new ways to deliver value at GE, but we still have a lot to do [with our current portfolio]."
| | | | | | |
| --- | --- | --- | --- | --- | --- |
| GE Revenue Summary | | | | | |
| Segment | Aviation | Renewable Energy | Power | Healthcare | Total |
| Q4 2019 Revenue | $8.9 bn | $4.7 bn | $5.4 bn | $5.4 bn | $26.2 bn |
| Q4 2020 Revenue | $5.8 bn | $4.4 bn | $5.4 bn | $4.8 bn | $21.9 bn |
| Difference | -35% | -6% | N/A | -11% | -16% |
GE's latest 3D printing activity
Despite experiencing a decline in orders from its aerospace clients during 2020, GE made excellent progress with its additive aviation R&D. Not only did the company receive FAA certification for its GE9X engines, which feature over 300 3D printed parts, but they were successfully tested onboard a Boeing 777X passenger airliner.
In Q2 2020, GE's Additive subsidiary also consulted on the test flight of a remote aircraft which featured 3D printed inlets, further demonstrating its expertise. Elsewhere in aviation, GE Additive qualified multi-laser titanium builds on its Concept Laser M2 system, which at the time, represented a productivity milestone.
Similarly, the company made progress in the R&D of its H2 binder jetting system last year by signing a public-private partnership with the Indiana Economic Development Corporation (IEDC). The deal has seen both firms invest in the technology's development, especially with regards to software, automation, and ensuring its manufacturing readiness.
Again, during the earnings call, Culp Jr didn't provide an update on GE Additive's R&D, but he did say that it is building back to full production capacity. "Clearly our supply chain has been through a rollercoaster," said Culp Jr. "A year ago we were talking about continued volume, and then weeks later we slammed on the brakes."
"We're working as closely as we can with the supply base to help them do what we're doing and work through the near-term, where we have these volume pressures," he added. "But we'll also be ready for a number of scenarios, in which we see a return towards more normal volumes."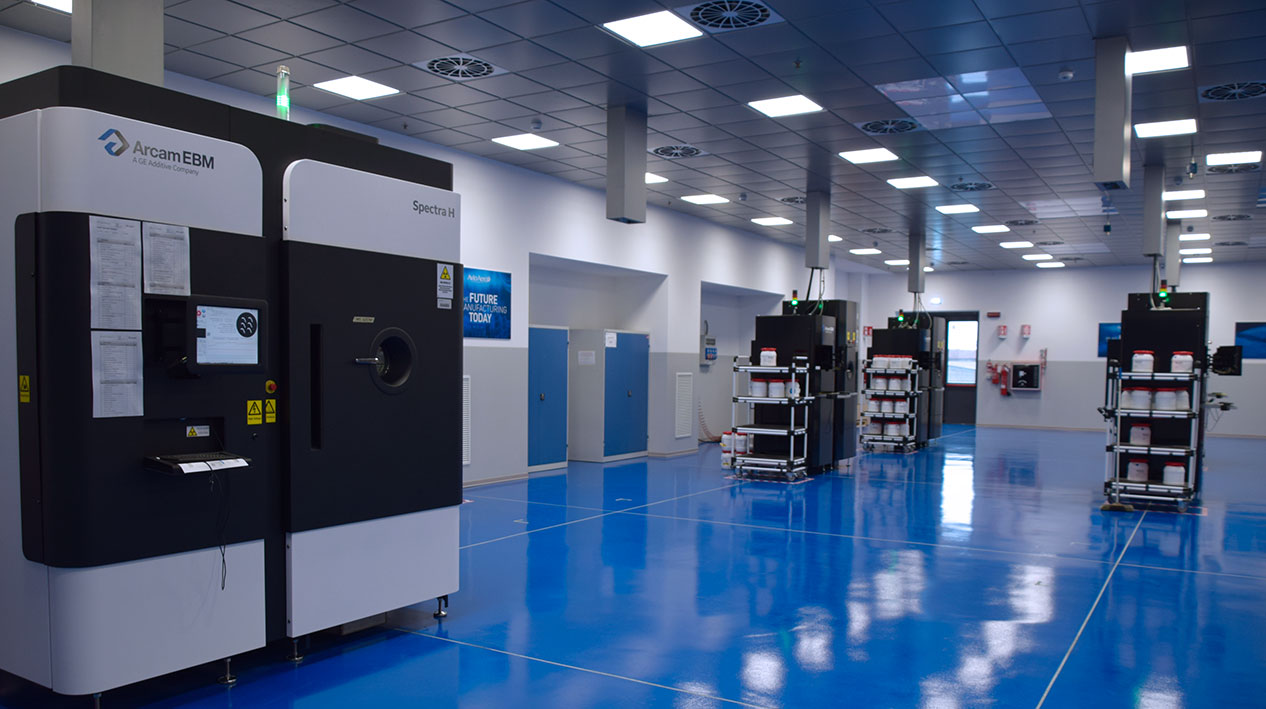 The fiscal outlook for 2021
During 2021, GE expects to make a return to moderate growth within many of its core businesses, and has projected industrial revenue increases in the low single-digit range. However, the firm doesn't see this as realistic for its aviation segment due to the unstable economic climate, and it anticipates that annual revenue growth in this area will be flat.
GE has committed to providing a more detailed strategy update at its next meeting in March, but in the meantime, it sees its key growth drivers as its Renewable Energy and Healthcare segments. Culp Jr finished the call by saying that he remains positive about the company's prospects, despite the unpredictability caused by the COVID-19 pandemic.
"We have a positive trajectory going into 2021 despite areas of volatility and the continued challenges in aviation," Culp Jr concluded. "We continue to evolve our culture by embracing lean, while preserving the strength that has defined GE throughout its history, and I'm excited about the opportunities ahead."
To stay up to date with the latest 3D printing news, don't forget to subscribe to the 3D Printing Industry newsletter or follow us on Twitter or liking our page on Facebook.
Are you looking for a job in the additive manufacturing industry? Visit 3D Printing Jobs for a selection of roles in the industry.
Featured image shows Boeing's 777X jet engine which includes GE 3D printed parts. Photo via Boeing.