The options to 3D print metal with a desktop FFF printer are expanding in 2017. Photo's illustrating the process show how stainless steel can be 3D printed with a €300 printer.
Fraunhofer Institute for Manufacturing Technology and Advanced Materials IFAM has announced a newly developed metal powder-containing filament with a high metal content.
In a similar vein to the forthcoming Metal X from Markforged and Desktop Metal's Studio System, the process requires multiple steps. The Fraunhofer IFAM method uses a filament composed of both metal and plastic. The filament is first extruded to form a green part, this undergoes a secondary process to remove the binding plastic and leave a metal 3D print.
The 3D prints have a density above 97% density and the process can be used with material including steels, Copper, Tungsten, Titanium, Precious metals and Ceramics.
Fraunhofer IFAM says the resulting 3D print can be "sintered to a plastic-free, metallic component by means of a heat treatment process, analogously to conventional sintering processes, such as, for example, the metal powder injection molding (MIM)."
The method is characterized in particular by its relatively low investment costs in comparably complex free-form design with other methods. Due to the proximity to the injection molding process, this toolless method is suitable for the production of prototypes, special components and small series.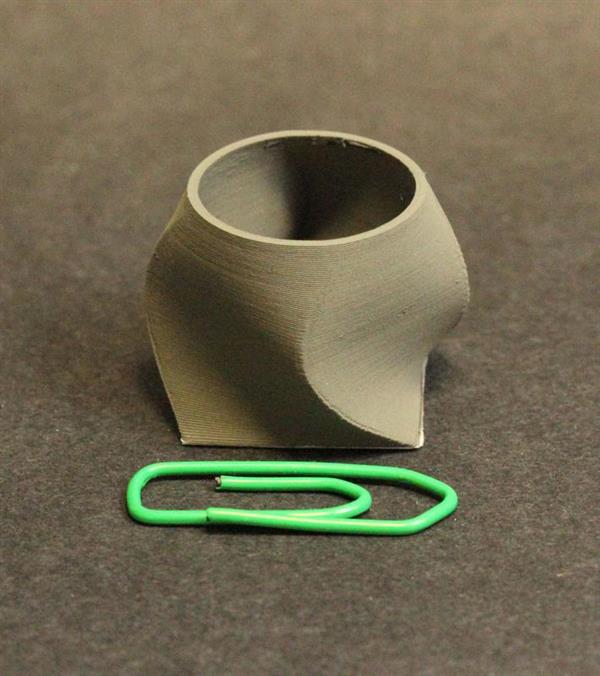 Increasing number of options for metal 3D printing
As we have seen this year a number of companies are developing similar processes to bring metal 3D printing for the desktop. U.S. based The Virtual Foundry has developed a range of 3D printing materials called Filamet™ – the material is sold in rolls and bulk pellets.
Earlier this year, global chemical company BASF introduced Ultrafuse 316LX for fused layer modeling. The material is supplied as a filament and can be used on FFF/FDM 3D printers.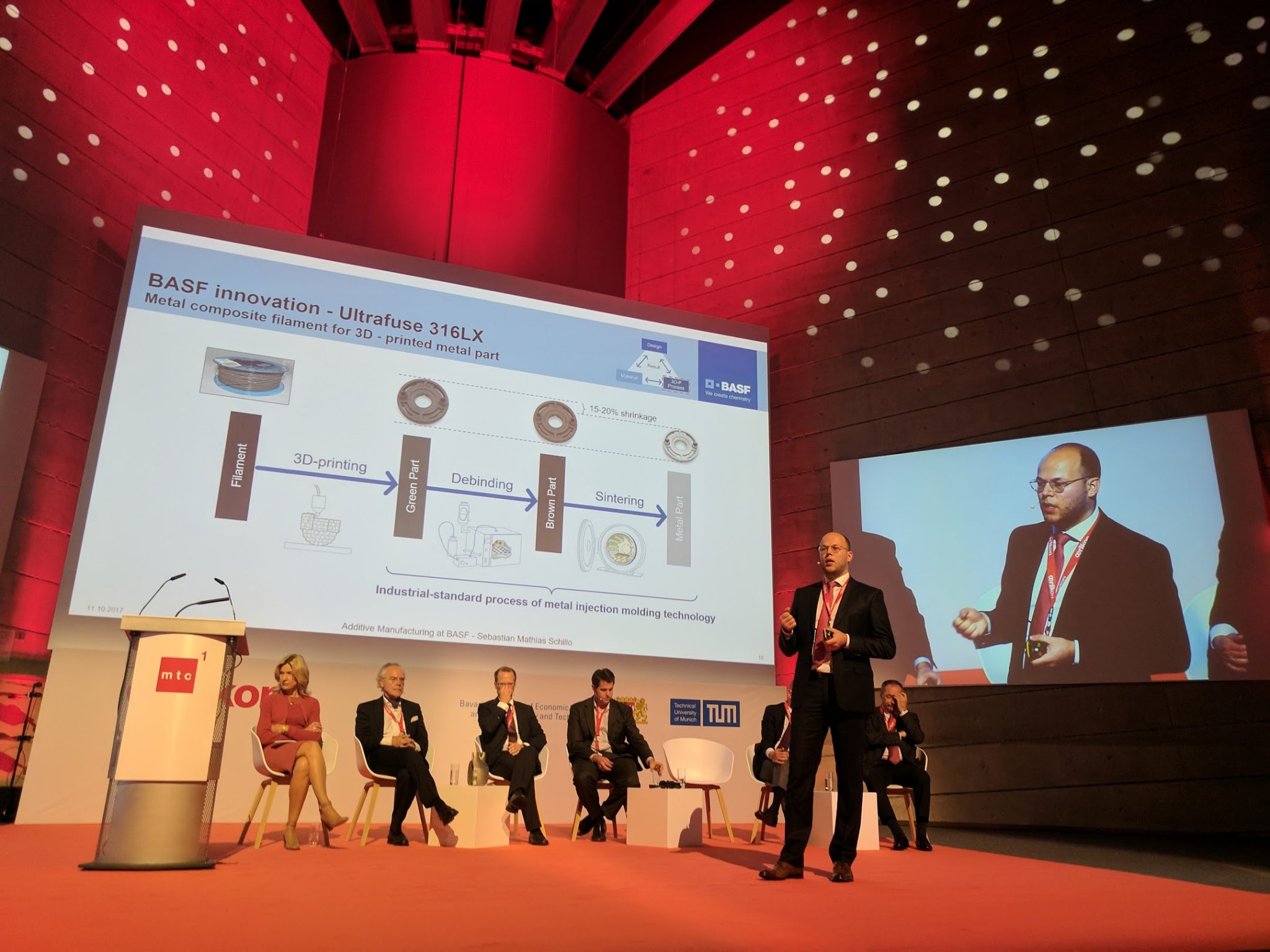 Most recently HP announced they intend to enter the metal 3D printing sector. While details are scarce on HP's plans, those familiar with the technology point to the company's expertise in inkjet printing – suggesting the project is likely to be similar in approach to the Desktop Metal Production System – due to launch in 2018 – or possibly the well established binder jetting technology available from ExOne.
ExOne in particular appears to have benefited from 2017's renewed interest in metal 3D printing systems that differ from powder bed fusion technology.
Application is critical
While 3D printing material innovation is expanding the potential of FFF/FDM additive manufacturing technology, it should be noted that these techniques are not necessarily a replacement for the longer established – and more expensive – laser and electron based powder bed fusion methods.
In particular, it is yet to be seen if the demands of medical and aerospace customers can be met with FFF/FDM metal filaments – even with the secondary sintering process creating stronger parts.
Furthermore, for some use cases metal may not be required. For example, enterprises such as Markforged with their carbon fiber reinforced FFF 3D printer are producing high strength 3D prints. Also, U.S. based Essentium together with BASF are developing a method that increases the durability and toughness of plastic 3D prints on FFF machines.
Price competition in the metal powder bed fusion market from companies such as OR Laser with their relatively low-cost metal 3D printing system means that companies looking to implement metal additive manufacturing now have another option.

To receive the latest 3D printing news, sign up to our newsletter and follow us on twitter and Facebook.
Featured image shows a 3D printed fan made of stainless steel printed on €300 printer the Renkforce RF100. Photo via Fraunhofer IFAM.