Desktop Metal, a Burlington, Massachusetts based metal 3D printer manufacturer, has announced that the former Chairman and CEO of the General Electric Company, Jeffrey Immelt will join the company's Board of Directors.
Immelt joined GE in 1982, fresh from an MBA at Harvard. In 2001, Immelt succeeded Jack Welch as CEO of GE.
Of today's news Ric Fulop, Founder and CEO of Desktop Metal, said, "On behalf of Desktop Metal's directors and entire team, it's an honor to welcome Jeff to our board."
"In addition to his experience leading one of the largest and most admired companies in the world, Jeff is a respected executive with a passion for technology and innovation. His track record for driving creativity and on a global scale makes him a valuable addition to the board as we continue to drive Desktop Metal's innovation and growth strategy."
On his appointment to the board Immelt said, "I am excited and honored to join the Desktop Metal board and work with this exceptional team of visionary entrepreneurs."
 "Since it was founded nearly three years ago, Desktop Metal has become a trailblazer across the additive manufacturing landscape and I have a tremendous respect for the company's ability to innovate. I look forward to sharing my experiences and contributing to the future direction and growth of this emerging metal 3D printing pioneer."
Becoming global 3D printing leader
In March 2018, Dr. Ken Washington, vice president of Research and Advanced Engineering and CTO at the Ford Motor Company was appointed to the Desktop Metal board. A $65 million funding round, led by Ford, was announced simultaneously – taking the total funding received by Desktop Metal to $277 million.
The company's first machine, the Desktop Metal Studio System, is billed as an "office-friendly metal 3D printing system for rapid prototyping." Reportedly sales of the Studio System contributed 20.2% of the 80% increase in sales of metal additive manufacturing systems between 2016 and 2018.
The next system to be launched is the Desktop Metal Production System. This 3D printer uses proprietary Single Pass Jetting (SPJ) technology, a technology Desktop Metal says is "100 times faster than today's laser-based additive manufacturing systems." The Desktop Metal Production System will begin shipping in 2019.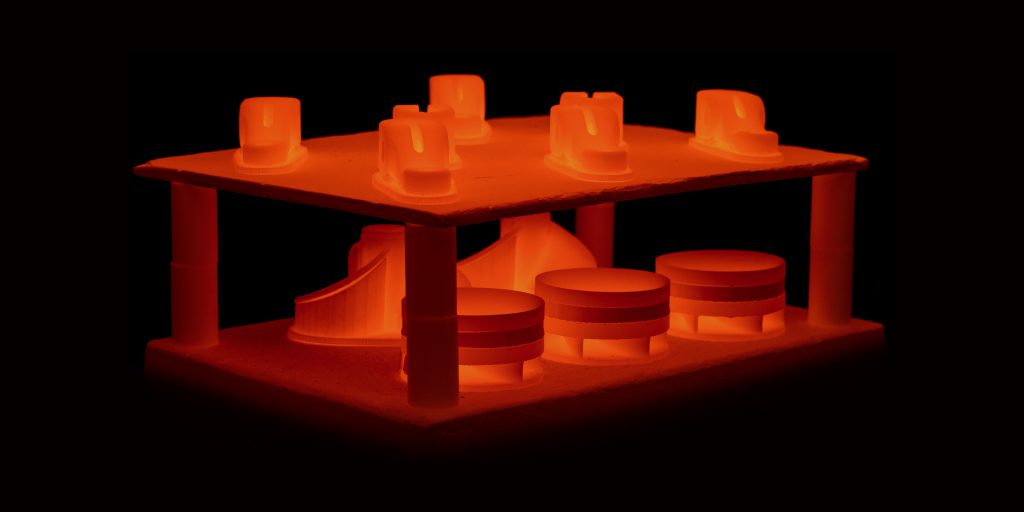 For all the latest 3D printing news, subscribe to the 3D Printing Industry newsletter. Also, follow us on Twitter, and like us on Facebook.

Make your next additive manufacturing career move or hire new talent. Search and post 3D Printing Jobs on our free jobs service.
Featured image shows Ric Fulop CEO of Desktop Metal. Photo by Michael Petch.