Desktop 3D Printing: First came the hype, then the demise of U.S. players
Desktop 3D Printing, a sub-sector of the wider 3D printing industry, is still in a relatively nascent phase. Taking 2009 and the advent of MakerBot as a starting point, during these first five years (2009-2014), this sub-sector has experienced exceptional growth.
In 2014, nearly 100,000 desktop 3D Printers were sold worldwide. It's interesting to note that, in these early years, a handful of US players (MakerBot, Cube, Solidoodle, PrintrBot) led in terms of sales volume.
In the years 2013-2014, 3D printing hype drew new customers into the market, often with limited understanding of the real capabilities of the machines. This, inevitably, led to disillusion, a scenario driven, in part by product releases from the early leaders that did not meet high consumer expectations of fast, cheap and easy to use 3D printers. The demise of the U.S. players created a vacuum that filled almost instantaneously with nearly one hundred European and Asian manufacturers.
Desktop 3D Printing: Opening the doors to dozens of 3D Printing manufacturers
During the next phase of desktop 3D printing's evolution, the years 2014-2016, the market experienced significant fragmentation. The global ebb and flow of market forces, ideas and capital resulted in Makerbot, Solidoodle and Cubify's market dominance being challenged by the likes of Ultimaker, Zortrax, Cubicon, Lulzbot, M3D, DaVinci, Leapfrog, Prusa3D, Flashforge, Wasp, Raise3D, Formlabs, B9 Creations, TierTime and Dagoma: to name just a few.
Overall the total number of 3D Printers sold was an average 150K units per year during the  2014-2016 period. And with fragmentation of the user market, we experienced a trend towards specialization by the players.
In the early stages of desktop 3D printing, large U.S. players attempted to introduce 3D printers that would satisfy the requirements of every kind of customer, from the hobbyist to the designer, from architects to medical professionals. The results were often 3D printers that attempted to please all, but satisfied none.
The current trend towards specialization is a response to demand from professional consumers with precise needs: jewelers call for high resolution machines, prop makers need large build area 3D printers, engineers are looking for specific materials, designers are favoring fast printers, teachers value easy to use, affordable devices and hobbyists are still drawn to the DIY RepRap kits.
Specialization in consumer demand and fragmentation of options are therefore two major trends shaping the desktop 3D printing landscape, these are also an indication the market is maturing.
Desktop 3D Printing: a maturing market.
We are now entering a third phase, where smaller players failing to find a profitable niche are closing their doors and larger companies are entering the market, attracted by opportunities for growth and potentially high margins. During this third phase, the desktop 3D Printing market is being clearly divided between the sub $1K segment and the above $3K segment.
The sub $1K segment is a very tough market where margins are low and competition from no name, cheap Chinese players make life very difficult for the likes of PrintrBot, Dagoma, FlashForge, TierTime, PrintrBot, LulzBot and Prusa3D.
A number of companies in this segment have already closed, the most significant one being Solidoodle in 2016. At 3DPI we expect more to disappear in the next couple of years.
Some sub $1k market participants are currently trying to extract themselves from this segment. Dagoma and PrintrBot are two specific examples. However, such re-positioning and ascent into the $3K and above segment may be tougher in practice than in theory. Ultimaker is another company trying to level up from the DIY starter kit segment, most clearly with the recent release of their latest machine the Ultimaker 3, priced at an expensive $3,500.
In the prosumer segment, the $3K and beyond segment, the market is clearly led by innovation and specialization. This is a good thing: competition brings healthy development.
A sizable number of profitable companies are beneficiaries of growing demand from customers moving away from large industrial expensive 3D Printers. Profitable growth is also attracting interest from larger players ready to enter the market. For example HP, Polaroid, DWS Systems, Rokit: all are examples of what to expect in the coming years.
Desktop 3D Printing: Time for consolidation and further investment from VCs
Focus in the desktop 3D Printing landscape is becoming clearer. Manufacturers are finding their sweet spot and are building their competitive advantages. Increasing demand from designers, engineers, architects, dentists, jewelers, pro-makers, teachers and doctors will sustain the profitable growth from the dozens of manufacturers operating at the prosumer level.
We expect to see some consolidation and also further investment from VCs willing to invest in  the next major 3D printing players: the future Dell, Samsung or Apple of 3D Printing. GE's ongoing attempted acquisition of two leading metal 3D printer manufacturers shows how quick things can happen. While our recent review of Q3 3D printing investments reveals an active sector.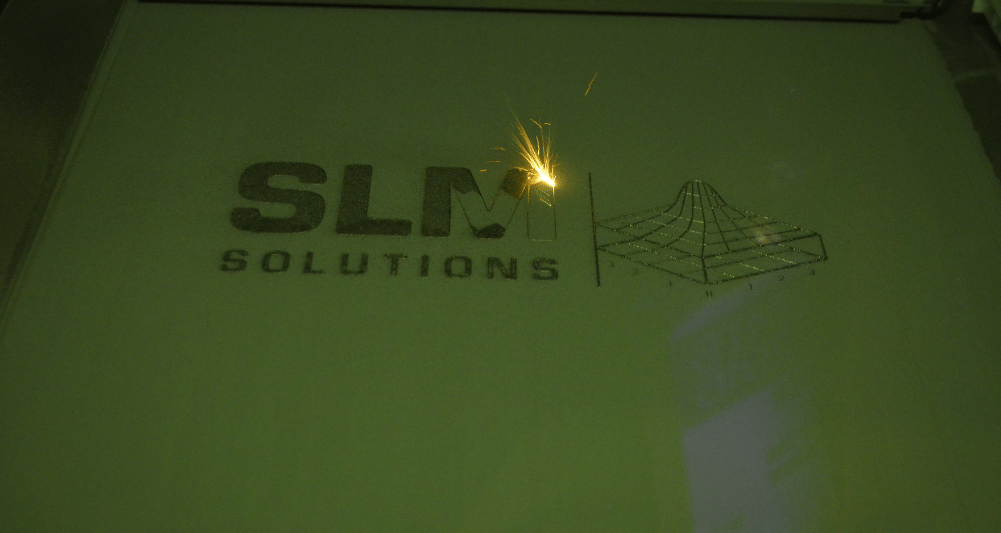 Desktop 3D Printing: 3D Printing in every house is coming
Consolidation and further investment will pave the way to acceleration of innovation in the desktop 3D Printing market. This will lead to 3D printers being faster, easier to use and more powerful: think multi colors and multi materials for starters. We also expect to see adoption rates accelerating in the next 3 to 5 years, leading to a 3D Printer in every house in 20 years time.
And we're not the only ones with this perspective. Here is Simon Chen, CEO of the Da Vinci XYZ 3D Printers sharing our views.
Featured image via Bespoke Innovations.