Sometimes I come across stories that make me just want to hug the nearest person to me (another reason why it is probably good that I work alone!) because they are just so lovely and speak of the good that does exist within humanity. When the person at the centre of the story is a child it magnifies that feeling exponentially.
Cubify, and it has to be said, they're doing some great things with kids recently, have reported on a young community member of theirs. Ruben Curiel is 12 years old and, if this story is anything to go by, he's going to go far in the world. He has a couple of fairly atypical passions, going by the 12 year olds I know anyway, as he is a keen designer and he loves playing chess. He is also a young boy conscious of the world around him and those less fortunate than himself.
He was able to unite his design skills with his love of the game of chess when he decided that he wanted to play with bigger chess pieces than he already had. Now Ruben is in a fortunate position – he is the proud owner of a Cube 3D printer by all accounts, and he has experimented with and subsequently subscribed to Cubify Invent in a bid to learn to design for himself.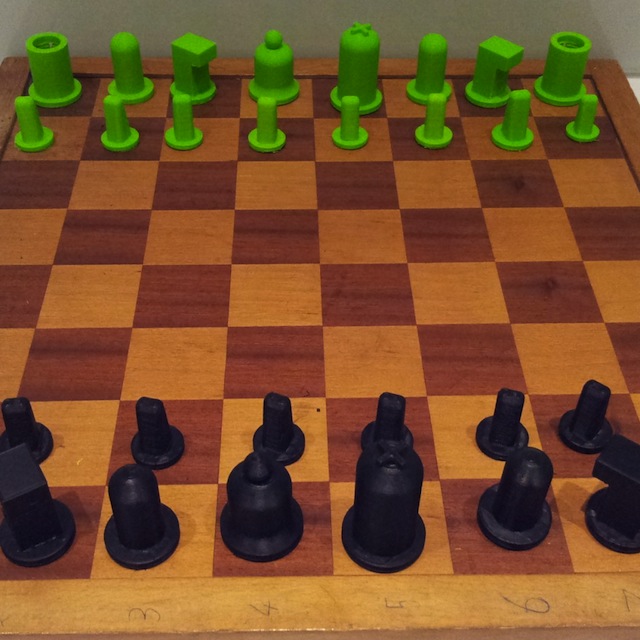 Ruben came up with designs for his own chess pieces and printed them out, taking him two full weeks. Personally I'm not sure about the green, but I do find the pieces themselves appealing. Ruben is rightly pleased with the results especially because he made them himself and they are personal to him.
But, and this is the kicker, he wants to share his designs FoC, but even beyond that, for anyone that does not have their own 3D printer and gets the pieces 3D printed via Cubify, Ruben is donating 100% of his profits to Kiva.org — a non-profit organization with a mission to help alleviate poverty. This is reportedly Ruben's favorite charity and he wants to be able to help others if he can through the sale of his designs.
What I would love to see, in this instance, is Cubify matching the 12 year old's philanthropy and donating their cut to the cause too!
You never know, it could happen!
Source: Cubify