Canada Makes has announced its role in the development of a 3D printed satellite bracket that will be sent to space later this year.
To build the part, the Canadian additive manufacturing agency partnered with French metal manufacturers FusiA and Canadian communications company MacDonald, Dettwiler and Associates (MDA). The project was funded by Canada Makes' Metal Additive Demonstration program which is supported by Canadian research program, NRC-IRAP.
By using 3D printing to create the part, the group will reduce weight, optimize size and shape, and lower costs. According to Canada Makes General Manager, Frank Defalco, their "primary goal is to reinforce Canada's additive manufacturing supply chain and this project is a big step in that direction."
Space additive manufacturing
According to British satellite company Surrey Satellite Technology, additive manufacturing is "changing the economics of space." This is because it enables the creation of parts that are fully optimized for their specific application. The space antenna bracket 3D printed by FusiA will reduce weight dramatically compared to a conventionally made part. With its mesh design, the bracket will provide strength without having to be fully dense. This is important to space flight as every kilogram saved in payload means saving fuel.
Joanna Boshouwers, MDA's Vice President and General Manager, said,
We are accelerating our adoption of additive manufacturing for space. The FusiA built part shown will be tested structurally in order to qualify the rest of the batch to fly in space. The support MDA received by Canada Makes' program has proved to be valuable, allowing us to explore more complex parts produced with this technique.
Boshouwers hints that once certified, the group intend to advance the manufacturing method for more parts. This is something that Polish company SatRevolution is attempting to do on smaller scale, detailing plans recently to create a 3D printing cube sat plant.
Furthermore larger companies, such as Boeing are also planning on implementing additive manufacturing for satellite production. Boeing hope to use the technology to increase productivity and turnaround time in order to produce more than the 10 satellites a year they are currently outputting.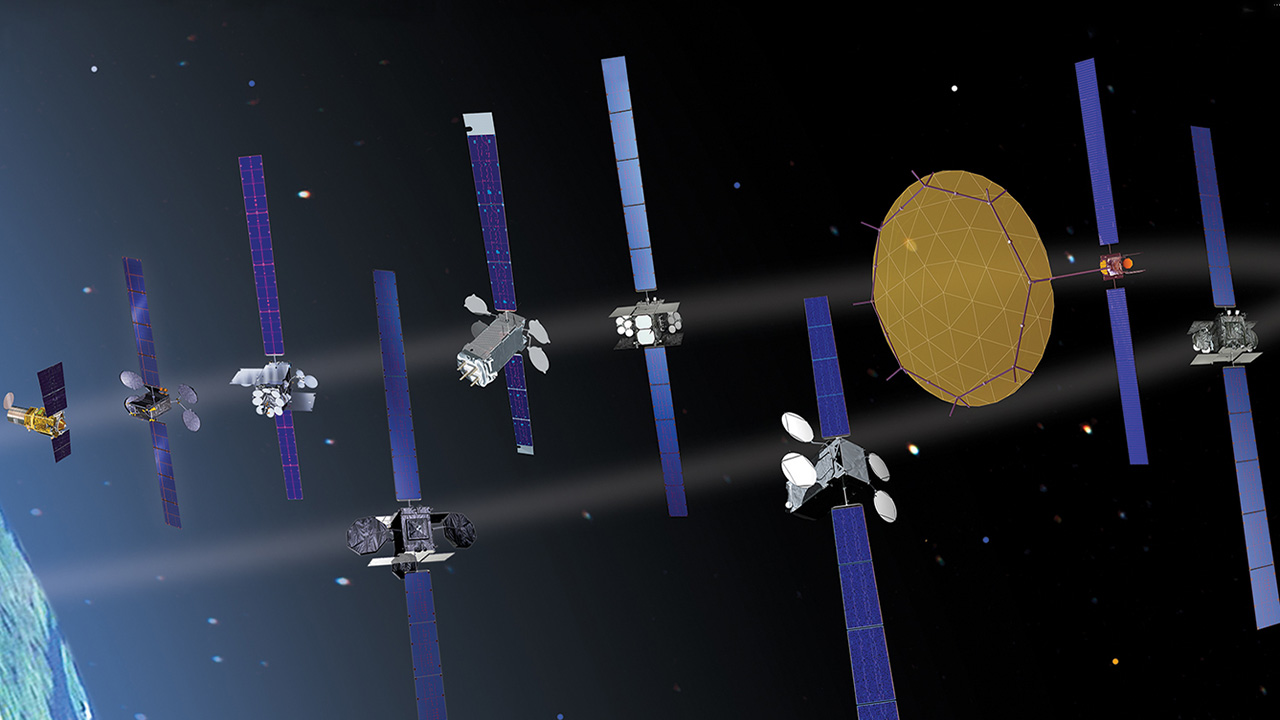 Testing and qualifying
As mentioned by Boshouwers, while additive manufacturing is ideal for space application there is one hurdle in its way – certification. This is something that was discussed in great detail during the recent Additive Manufacturing for Aerospace, Defence and Space conference. A number of speakers referenced this including NASA's Dr. Raymond 'Corky' Clinton who spoke about in-space manufacturing.
However, once certified, it is hoped this bracket will enable many others to be manufactured in this way. Which will help Canada Makes' encourage the use of additive manufacturing.
Don't forget to vote in the 3D Printing Industry Awards.
For the latest 3D printing in space news, sign up to our newsletter and follow us on twitter.
Featured image shows a Non-Tropical Cyclone Over northern Saskatchewan, Canada. Image via NASA/JSC.