Metal 3D printer manufacturer Aurora Labs (ASX:A3D) has announced plans to raise AU$8 million (US$6.3 million) of capital to fund further development of Large Format Technology (LFP) for metal 3D printing. The Australia company hopes to commercialize LFP within 11 months.
Aurora reports that placement of AU$5 million is already complete. Leaving the remaining figure of AU$3 million to be financed through a Security Purchase Plan.
David Budge, Managing Director of Aurora Labs said, "this capital injection strengthens our position and assists in accelerating the development of our Large Format Technology. We have made rapid progress so far, announcing the advancement of our prototype now able to print simple parts at market speed."
Initial testing of LFP, which now runs at speeds comparable to rival machines, suggests that the Aurora metal 3D printer will be capable of 3D printing one tonne per 24 hours once fully developed.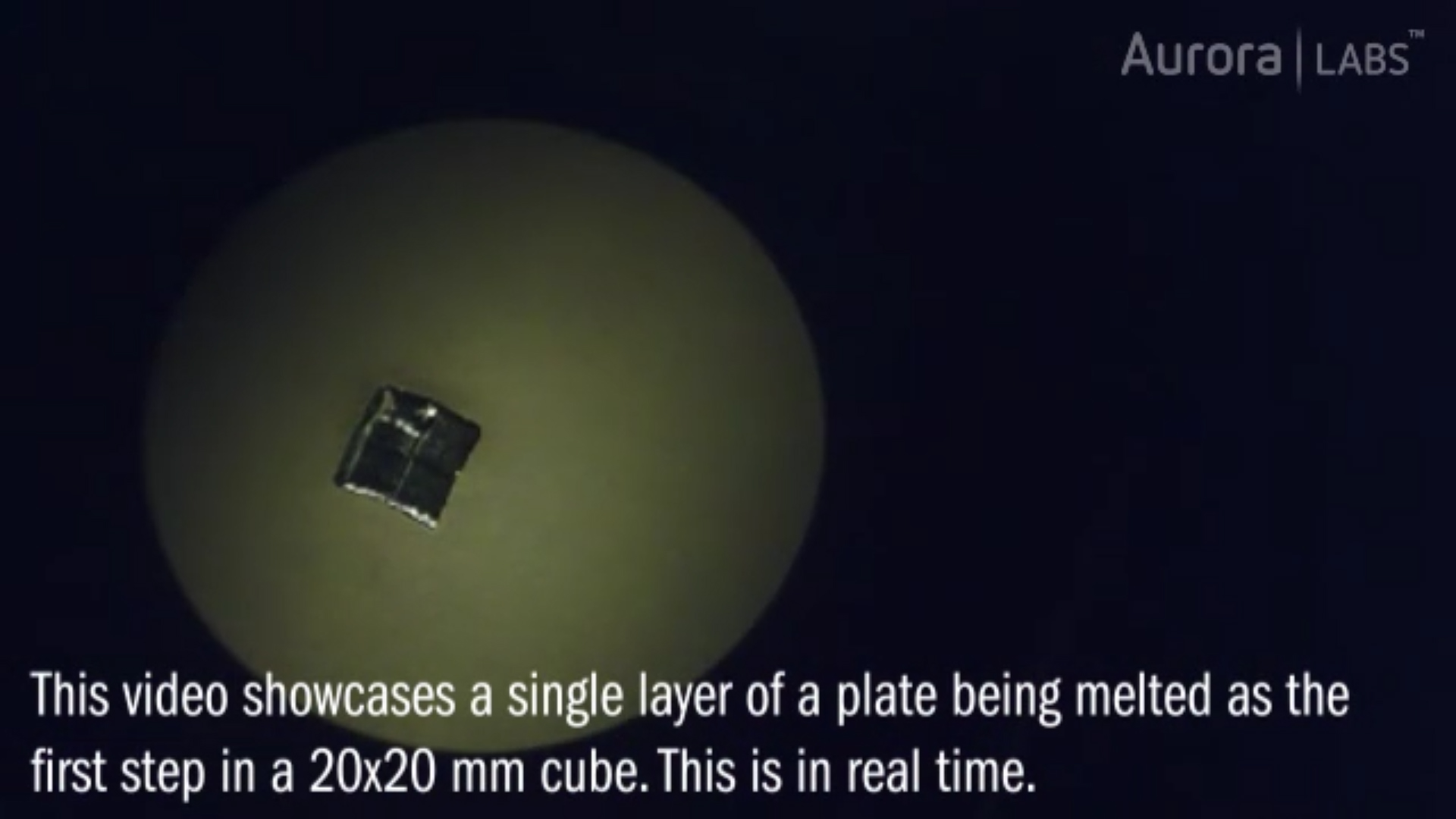 Faster metal 3D printing
Once developed, the LFP printer will 3D print metal at up to 15,000 cm³ per hour, up to 100 times faster than existing systems, and it will have a build chamber with a volume of up to 5.6 m³.
In an interview with 3D Printing Industry, Nathan Henry, Director of Marketing and Business Development at Aurora Labs explained that the new LFP technology "is essentially the same technology in all models and scaled to the print envelope on the specific machine."
This means that the LFP can 3D print metal using Direct Metal Laser Sintering (DMLS), Direct Metal Laser Melting (DMLM) or Directed Energy Deposition (DED). 
A large-format 3D printing milestone
Aurora Labs reached a breakthrough with the successful testing of its prototype machine. The test version of the LFP was able to 3D print simple metal parts at a lower bound rate of 3 kg per hour, comparable to existing technology on the market.
Further R&D will now be carried out to ensure print quality is maintained before 3D printing speed is increased up to the target of one tonne within 24 hours.
Finding and Funding the speed
Aurora Labs heavily invested in metal 3D printing R&D, having signed an AU$100,000 (US$78000) 3D printing research deal with the Commonwealth Scientific and Industrial Research Organisation (CSIRO) and announced its Additive Manufacturing Solution Centre with engineering firm WorleyParsons.
"We are proving the fundamentals of the Large Format Technology and, as a result, ramping up the development of this technology is a key priority," David Budge added.
Is this an innovative 3D printing OEM? Nominations for the 3D Printing Industry Awards 2018 close two days' time. Submit yours now.
Do you think you can design this year's awards trophy? Protolabs is sponsoring the 2018 3D Printing Industry Awards design competition. Submit your design now to win a 3D printer.
For more stories on metal 3D printing, subscribe to our free 3D Printing Industry newsletter, follow us on Twitter, and like us on Facebook.
Featured image shows the laser inside the Aurora Labs S-Titanium Pro 3D printer. Photo via Aurora Labs.